Accepting refugee children into the UK is a dangerous strategy - Cameron shouldn't be seduced
You have only to look at the recent movement of children through Central America to appreciate the risk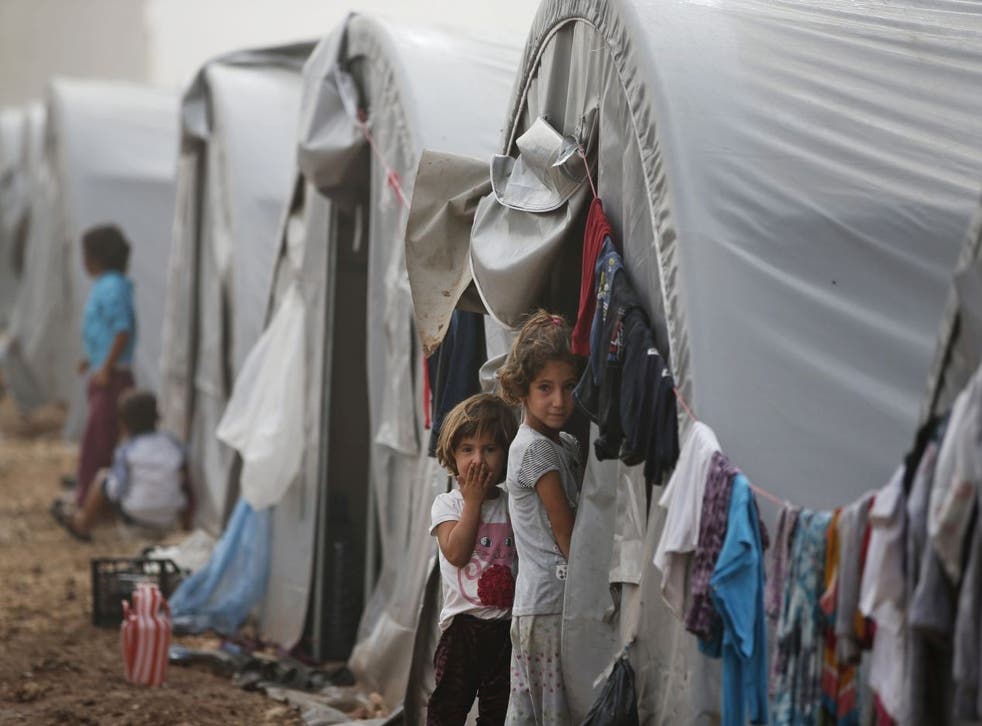 Turning on the radio a couple of days ago, I heard Justin Forsyth, the admirable head of the charity Save the Children, arguing – calmly and eloquently – that the UK should accept 3,000 unaccompanied refugee children as a matter of urgency. This 3,000 would be in addition to the 20,000 people the Government is committed to bringing in from Syrian refugee camps by 2020.
Forsyth's case was so compassionate, so coherent and so reasonable, that it was seductive. His was not the hyperbolic, tear-jerking suffer-the-little children approach. That would have been easier to dismiss. No, this was empathy writ large. Nonetheless – and, dear liberal and generous Independent readers, you may be shocked to read this – but my immediate response was not to rush round to Downing Street with a placard demanding "Let the innocents in, now", nor to race to Calais with a lorry-load of soft toys, nor even to retweet or "like" Forsyth's appeal. It was rather concern that David Cameron and his ministers would find it hard, nay impossible, to resist such expert pleading.
How could they rebuff Save the Children without re-awakening the spectre of the Nasty Party? Calculated or not, the timing of the plea – on the eve of International Holocaust Day – made resistance all the harder, inviting as it did comparisons with the Kindertransport that saved so many Jewish children's lives. Remember, too, how the Prime Minister's personal susceptibility to children's causes led him to shovel taxpayer's money into the leaky vessel that was Kids Company.
Yet, even knowing all this, I still silently willed David Cameron and Theresa May to resist the tugging of their heart strings. Even if it meant slaughter at Prime Minister's Questions, and days of pillorying by the great and the good. Even if it laid the Home Secretary open to unpleasant sniping about not having children, such as Liz Kendall had disgracefully suffered during the Labour leadership contest. (I don't have children either, so you can direct your "heartless" fire at me, too.)
Then yesterday, the Government broached a compromise of sorts. The UK would accept an unspecified number of unaccompanied children, but not from those already in Europe. The number would be in addition to that already announced – a consolation for Forsyth – but the principle of taking only those in greatest need from camps in and around Syria was unchanged.
So why is it such a bad idea for a rich European country, such as ours, to fast-track lone children even from the anarchic squalor of the Calais "jungle" to a place so obviously safer in every respect? Why should not children – who, of course, bear no responsibility whatsoever for their situation – be given possibly that one chance of a better life: to go to school, then to college, and then, in that overused phrase, to "give something back"? Do we not feel, if not a high moral duty, the visceral pull of humanity? But it is precisely at such times that the small voice of reason needs to be heard. Fast-tracking unaccompanied children is nowhere near as simple as it sounds.
Consider the perverse incentives. Once the word gets out that unaccompanied children will receive preferential treatment, their numbers will grow exponentially. Some adults will abandon their offspring and disappear in the genuinely selfless hope that at least the next generation will have a better life. Others may take a less altruistic view. Once the child is settled they will apply to join him or her, along with other relatives. Wouldn't you, in similar circumstances, at least keep that chance at the back of your mind? Whether the motives are selfless or not – and those who entrusted their children to the Kindertransport saw them off with no expectation of seeing them ever again – you have only to look at the recent movement of children through Central America to appreciate another risk.
A regulatory change that was interpreted as making entry to the US automatic for unaccompanied minors led to an exponential rise in numbers of children making for the US (and of those exploited, abused and killed on the way). If the UK, or the EU, opened the doors unconditionally to unaccompanied children, there would be a similar knock-on effect many, many miles away.
Then there is the difficulty of who qualifies. In our mind's eye, we see a small child, probably a girl, of around five or six. But many (the majority, perhaps) of lone children are young men in their teens. And, aware that children are already more likely than adults to be accepted as asylum-seekers, there are those rather older who try to pass themselves off as under 18. Testing age causes tensions and is not foolproof; deception, already rife, will increase.
And while it might seem invidious to mention cost, there is a cost to the public purse – and a high one. The care system in the UK leaves much to be desired and is already strained. Even young children may be scarred in many ways by their experience and require treatment or long-term therapy to adjust. A new Kindertransport may be seen as a noble undertaking or, more mercenarily, as a long-term investment, but the sums in the short term – education, health, housing – are all negative. No government, as even Angela Merkel now concedes, can admit all comers. And if resettlement arrangements are skimped, we only store up trouble for the future.
After announcing its compromise, the condemnation rained down. We will hear more from the likes of Justin Forsyth in the weeks to come. But unless generous sponsors come forward, David Cameron must gird himself for more flak. Fast-tracking unaccompanied children – as the rule, rather than the exception – is far from being the compassionate, common-sense solution it sounds.
Join our new commenting forum
Join thought-provoking conversations, follow other Independent readers and see their replies