Growing up in the Home Counties as a child with HIV: Clinics with codenames and secrets from schoolfriends
For many years Daniel was told that he had bugs in his blood and needed tablets and regular blood tests to control them. At 11, his HIV diagnosis was revealed - and he was told to keep it a secret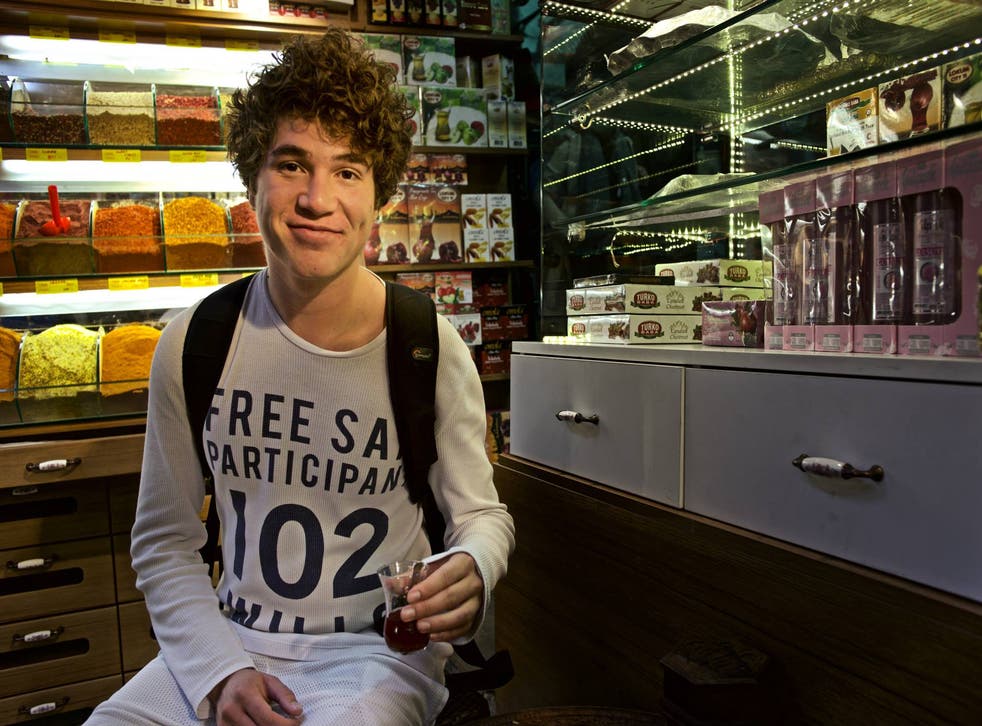 One of Danny Germain's most treasured memories is being 5 years old, cuddled up on the sofa with his mother Millie, watching a documentary about polar bears. Millie Germain, a New Yorker of Puerto Rican heritage, passed away the next day. She was HIV+ and died of AIDS-related complications.
Millie had met Danny's father, Richard, when he was working in New York. He fell in love with this bright, vibrant Latino girl, they were married, and soon after she found she was pregnant with their much-wanted first child.
It was during routine pregnancy blood tests that an anomaly was found and further investigations revealed that Millie had HIV. Richard tested negative. She had probably contracted it from a previous long-term boyfriend. It was 1992 and the medical world was still learning about the virus.
When Daniel was born there was a 1 in 6 chance he would also be HIV+ but his parents would not know that he had also contracted the virus until he was 18 months old. Millie, wracked with guilt for passing on the virus to her son, was becoming progressively weaker. By this time the family were living back in Richard's home town in rural Suffolk and the family struggled to manage the care needs of a feisty toddler with his mother's deteriorating health - all the while keeping the truth behind Millie's frequent hospitalisations a secret.
During the early nineties, the stigma around HIV/AIDS was as strong as ever, it was seen as a disease of promiscuity, drug use and the gay community. After Millie passed away Richard had to protect his little boy and carry the burden of keeping his diagnosis a secret. Even the hospital clinic had a code name so that it could not be identified, and the doctors and nurses who chose to work there were considered exceptionally brave by their colleagues.
For many years Richard explained to Daniel that he had bugs in his blood and needed tablets and regular blood tests to control them. At the age of 11, he was told that these 'bugs' were in fact the HIV virus. He was also told not to tell anyone.
In the intervening years Richard met Marion, who became a supportive stepmother to Danny. Richard and Marion had two daughters, Danny's sisters, and with the help of medical advances Danny's daily cocktail of drugs reduced the virus in his bloodstream to undetectable levels.
From the moment he learned that he was HIV+, Danny wanted to tell others - but he knew he had to keep his status secret to protect himself from the prejudice that surrounded the disease. For him the burden was not the disease itself - he was leading a full life, going to school, skiing, scuba diving, and blood tests and daily medication seemed minor inconveniences in the grand scheme of things – but the stigma attached to it.
On graduating from university, Danny began a career as a freelance photographer and film maker, and had become frustrated at living with the secret any longer. He knew from all those clinics he attended as a child that there were lots of other young people like him who were also carrying with them a similar burden of secrecy.
And so, on the anniversary of his mother's death, he publicly announced his HIV status in a film project titled 27.11.15. He visited aunts and cousins, university friends and extended family members and told them his secret in person. With his father and Marion at his side, he told his teenage sisters. Finally, he went back to speak to the doctors and nurses who had first treated him as a child, and the medical staff who had cared for his mother.
What is obvious in my friend Danny's story is the love, hope and indeed the normality possible after a diagnosis of HIV. Put simply, it is simply unacceptable that surrounding prejudices are now more of an issue to sufferers than the condition itself. In 2015, we have a responsibility to address this shocking truth.
The final cut of 27.11.15 will be released next year
Join our new commenting forum
Join thought-provoking conversations, follow other Independent readers and see their replies