Here are the commonest corporate arguments against the living wage - and why they're wrong
Let's not forget that these amorphous 'workers' who benefit from living wages are also consumers – paying them properly supports the economy as a whole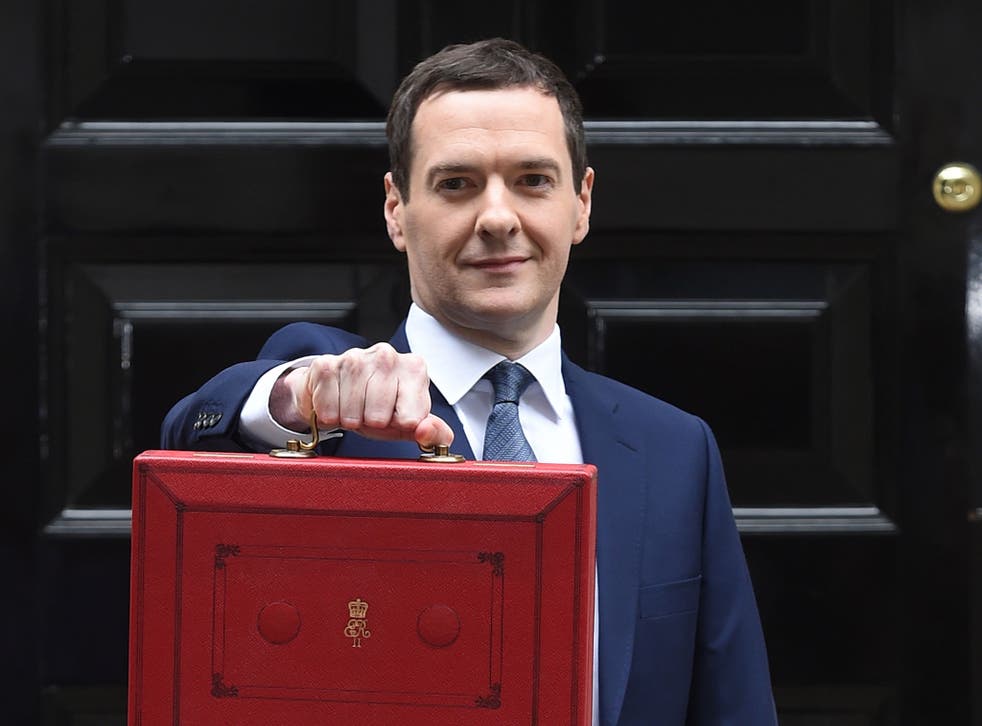 The warm reaction to Osborne's summer announcement of a 'national living wage' has since taken a frostier turn. At first championed as a pay rise for hardworking Britain, his living wage of £7.20 per hour (raising to £9 per hour by 2020) is now the refrain of numerous corporate complaints.
It turns out that it's rather inconvenient to be forced to pay people properly. As its introduction in April looms, here are the top three mantras of the living wage naysayers and why they're wrong.
Businesses will have to raise prices in response, passing the cost on to the consumer
It's true that some businesses may take this step but it's definitely not true that they must do so.
According to KPMG research, raising prices is just one of five ways in which companies can absorb the extra wage bill. Others include reducing the salaries and bonuses of better paid staff or the profit going to shareholders.
Research into the impacts of paying the full voluntary Living Wage has shown that it saves companies money in turnover costs (because less people leave better paid jobs) and can lead to higher productivity. The enlightened business owner will see that the Living Wage isn't just a cost but an investment in the engine of their company: their people.
It'll cause job losses
We've heard this one before. Last time around it was 1998 and the National Minimum Wage Act was being introduced amidst dire predictions of job losses. It didn't happen and mass unemployment as a result of higher wage floors has now been robustly disproven. In fact, many of our 2000 accredited Living Wage employers have experienced impressive growth, like the Scottish craft brewery Brewdog. Aldi and Lidl, the only two supermarkets yet to pay the full Living Wage rates, are both achieving spectacular growth in comparison to their poorly paying peers like Tesco and Asda.
It's too costly for businesses to pay
There are definitely some businesses who will struggle to implement higher pay but instead of questioning people's right to a wage they can live off, we need to ask why there are business models based on low pay. Let's not forget that these amorphous 'workers' who benefit from living wages are also consumers – paying them properly supports the economy as a whole. Many leading businesses recognise this and are choosing to go above and beyond legal wage floors by becoming Living Wage accredited. They are pricing their workforce's dignity into the balance sheet instead of outsourcing it to be mopped up by the state.
But is the 'national living wage' actually a Living Wage?
But there's one argument against the new 'national living wage' you won't be hearing from the companies begrudging it, and this one's true: this isn't really a Living Wage at all.
George Osborne's new rate will be calculated based on 60 per cent of the median income and, crucially, not a cost of living calculation. In contrast, the real Living Wage is based on the essential things you need in order to have a 'low but acceptable' standard of living, e.g. food, fuel, rent. It's currently £8.25 in the UK and £9.40 within London and is recalculated annually to keep up with the real cost of living. These extra pennies make a crucial difference in raising people off the poverty line.
Amidst all these market fears and debates about what a real living wage should look like, there is one core truth: we need to pay people properly to have a strong economy and a happy society. As food bank usage and homelessness rates rocket, it's time for businesses to let go of the idea that workers' poverty is someone else's problem and instead to stand up for the dignity of their staff and pay them a decent wage.
Join our new commenting forum
Join thought-provoking conversations, follow other Independent readers and see their replies