Hilary Benn outclasses Jeremy Corbyn in the debate on whether to strike Isis in Syria
Corbyn and Benn will both speak at the Commons, on the same side of the House but on different sides of the argument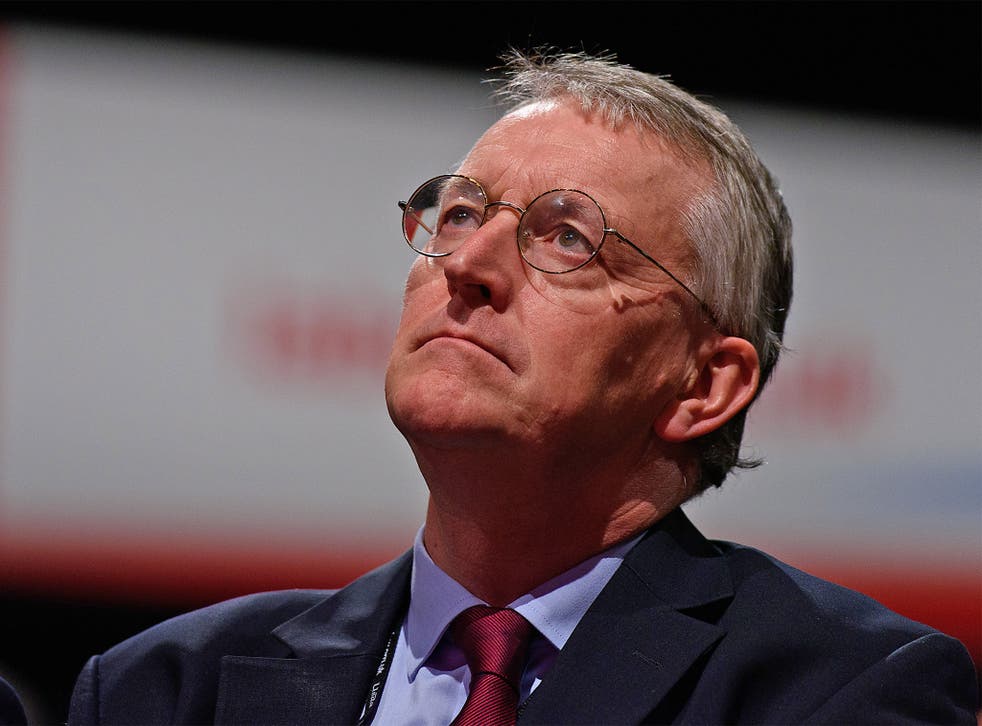 Jeremy Corbyn was on good form when he put his carefully considered case against the bombing of Isis to the weekly meeting of Labour MPs this week – yet, by all accounts, he was outclassed by his main opponent that evening, the shadow Foreign Secretary Hilary Benn.
Corbyn and Benn will both speak at the Commons on 2 December, on the same side of the House but on different sides of the argument, after which the public will be able to judge whether the contrast is as striking as MPs claim it was on 30 November. One right-wing Labour MP, admittedly biased in Benn's favour, said it was like listening to "the statesman versus the geography teacher".
Others were saying that if this shy shadow minister, who grew up in the shadow of a famous father, can continue to put in political performances as he has during the argument over Syria, he could seize the prize that alluded the more combative Tony Benn, and be the next Labour Party leader – even though he told the BBC's Today programme, that he had "no interest in leading the Labour party".
"I am doing my job as the Shadow Foreign Secretary to the best of my ability," he said, "and I will argue my case from the despatch box tomorrow in a serious way as Jeremy Corbyn will do when he opens for our side in that debate."
Yet one furious left-wing MP, who detested what Benn had to say, paid him a back-handed compliment by saying that he talked more like a party leader than Corbyn, though he had no mandate to. He said: "I am watching this f*****, and I'm thinking 'Is he the new leader, or what?' He's splitting the party."
Another MP who will vote with Corbyn tonight was more restrained. "He takes the trouble to study and analyse things. He spoke very analytically, very clearly, and very confidently, and put in a very good performance, as usual," he said. Another, who had not yet made up his mind how to vote, described it as a "bravura" performance.
Tony Benn 1992 Speech to Parliament on Arms Sales To Iraq
Predictably, though, the most praise came from those who shared Benn's analysis. One called his delivery "brilliant, forensic, detailed and reassuring."
A Labour peer who was involved in the battles of the 1980s against the shadow minister's father said: "He was excellent. He showed a command of detail that Jeremy Corbyn does not have.
"He is rapidly emerging as the alternative leader. He talks likes a statesman. Labour has too many politicians and too few statesmen who can paint the big picture. If Jeremy Corbyn were to fall under the proverbial bus tomorrow – not that I am wishing for such a thing – I think the party would turn to Benn."
Another MP, who is so anti-Corbyn that he has relegated himself to the back benches, said: "The consensus was that he was superb and inspiring. You could tell by the warmth in the room after he spoke. He has maintained a level of dignity under almost intolerable fire. He and others have shown the value of moderate people going into the shadow cabinet. There is no way we could have got this outcome without him. He is our hero."
Having won the Labour leadership in September with more than three times as many votes as his nearest challenger, Corbyn indicated at the weekend that he means to lead Labour into the 2020 election. Party rules would make it possible for his opponents to force a leadership election, if at least one in five Labour MPs and MEPs nominate a rival candidate. But polls suggest that the great majority most of those who voted for Corbyn last time would be likely to do so again.
Join our new commenting forum
Join thought-provoking conversations, follow other Independent readers and see their replies