Hypnobirthing, placenta eating and the worrying fads that strike fear into pregnant women
Women are told that childbirth need not be a medical procedure, that there are more natural ways. But birth fads make expectant mothers fear the thing that protects them most - modern medicine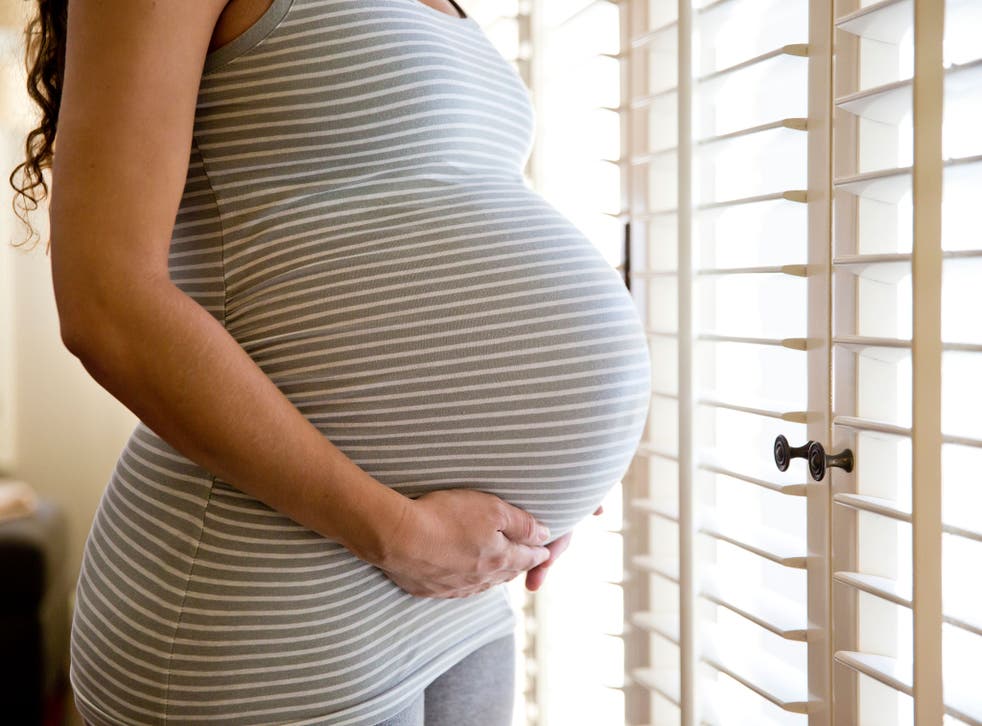 It is six decades since the first issue of the parenting bible, Mother & Baby magazine, was published, and some of the pearls of wisdom that the earliest readers were urged to follow now seem utterly remarkable – shocking, even – a little more than a half century later. Try this top tip for starters: while you are breastfeeding, make sure that you help yourself to a beer every day. "A glass of stout is a wonderful pick-me-up and helpful in maintaining the natural milk," the writers claimed.
And the magazine's readers could not say they weren't forewarned that the transition to motherhood would require a certain lifestyle change: "A good resolution would be not to smoke when nursing baby or tucking him up in his pram or cot."
A better resolution, of course, would be to stub the ciggies out altogether – and we know this now thanks to years of scientific research about the impact of tobacco on the health of both mother and child. Our understanding of what makes for a healthy childhood, and a healthy pregnancy, has developed. That's progress.
Yet there also some sentiments in these early pages of the glossy title that have their echoes in an equally dangerous set of trends and fads around pregnancy and birth today. If a mother as a very difficult labour, the magazine ominously warned in 1956, "this can be her own fault".
"The degree of pain felt in these exciting moments varies, but it is an incontrovertible fact that labour pains are never as bad as one anticipates and, indeed, in the thrilling knowledge of the baby's imminent arrival, they are, in fact, scarcely noticed," a feature trilled. I'm not yet a mother myself but I can tell you, even without the benefit of experience, that is utter nonsense. That mothers can now benefit from pain relief and other methods that assist delivery and help them cope with the often overwhelming pain it causes – as well as the possible complications that can come from a long and difficult delivery – is something that makes me very happy; if my day on the ward comes, I'm glad I'll be launching into the great unknown in the 2010s, and not the 1950s.
But these days, particularly in the well-heeled parts of Britain, there's a new craze sweeping the foothills of Nappy Valley – "hypnobirthing". The practice, taught in a series of classes, is little more than a bit of relaxation, some deep breathing and a few pages of pop psychology thrown in for good measure. It's mind over matter, where the matter is pain. There is no particular harm in it – at least, right now there is no peer-reviewed research which suggests that hypnobirthing causes any specific problems for mothers – and it may have some psychological benefits by preparing expecting parents for birth.
It is great if some women can say they had a "good" birth experience. But not everyone does, and that's where the unintended consequences come in. At present, about 60 per cent of mothers choose to have some form of pain relief during labour. The NHS is studying hypnobirthing, monitoring 800 mothers to see if it can reduce this figure. And when women are told that they can get through what may be the most traumatic physical experience of their life just by thinking more positively about it, it can prompt those who need extra help – from the 60 per cent taking drugs for pain relief, to the small number who require an emergency Caesarean – feel as if they failed in some way, even though the medical help they receive is based on decades of research into making pregnancy and birth safer.
Hypnobirthing is just one in a worrying series of modern pregnancy and birth fads. Coleen Rooney is the latest celebrity to popularise another: having her placenta turned into capsules to consume as dietary supplements. Advocates claim this boosts iron intake, reduces post-pregnancy pain, improves energy levels and makes it easier for women to lose any weight they may have gained while expecting.
But there is no evidence that this is the case. In fact, studies of the practice found the opposite. There are no recorded health benefits but, worryingly, it may actually be harmful because women have no idea what is in the tablets they are told contain their own tissue. Dr Cynthia Coyle, an academic at Northwestern University School of Medicine in Chicago, who led research into the practice, was damning. "Women really don't know what they are ingesting," she said. "There are no regulations as to how the placenta is stored and prepared, and the dosing is inconsistent." Other physicians warn that the process of creating the pills might introduce bacteria, which could cause illness.
Troubling, indeed. And women often find out about "placenta encapsulation" services through a "doula" – a woman who is not required to have medical training but is hired to accompany the woman throughout her birth, and to act as an advocate for her. As The Independent reported last year, there are now more than 1,000 doulas working in the UK, up from 250 just 20 years ago. More than 5,000 women a year use their services.
So what's going on? The common theme is fear: women are turning to these new fads for comfort and reassurance. They are being told that childbirth is something that need not be a medical procedure, that there are more "natural" ways of going through this major life event. Even the NHS is looking into offering more home births.
Where there is no harm, there is no reason to intervene. But the popularity of these new ideas inflicts subtle but significant blows on women's trust in doctors to look after them before and during their labour; that other women – even those with no medical training – know better. And that is profoundly frightening.
Childbirth is a dangerous time for mother and child. Even 60 years ago, when that first issue of Mother & Baby hit the newsstands, death in labour was not rare. Now, when it happens, it can prompt an NHS case review. That is progress; let's not see it reversed in the name of fashion.
Join our new commenting forum
Join thought-provoking conversations, follow other Independent readers and see their replies