I helped lead the successful campaign to ban French supermarkets from wasting food – it must now work across Europe
I'm delighted that the small, voluntary initiative I began with friends is now legally binding everywhere in my country. But why stop there?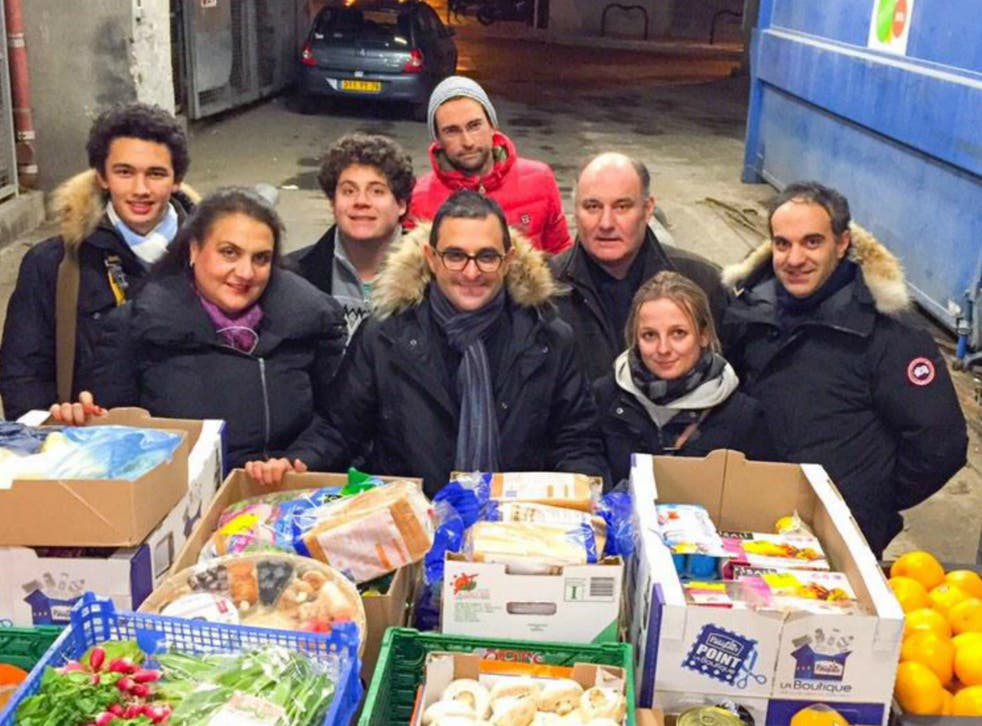 The French food waste law finally passed earlier this month after a unanimous decision from the French Parliament. We can now say with certainty that the poor will be able to eat more easily. As a politician, it rarely gets better than this.
My original proposal was simple and effective: pass a law imposing or encouraging supermarkets to hand over all their unsold supplies to the people who needed them most. In my mind it was also obvious. The cost of living is so high in France, and homelessness widespread. And yet each supermarket throws away more than 50kgs of food every day. That's 200 tonnes of waste in one year!
The story of this law begins in January 2015. For three nights every week I would join with friends and volunteers to collect unsold supermarket food in Courbevoie, just outside of Paris. We would then distribute it to needy people, particularly the homeless.
The biggest student-led online petitions

Show all 6
We then decided to start a petition on Change.org to pass a law requiring all supermarkets to distribute their unsold food. In the end, it was signed by over 211,000 people, and received more signatures than any other online petition about ecology or agriculture in France.
This is a national victory, but also a very personal one for me. At 20, I was always going hungry and ashamed to say it. As a law student, I was earning €800 a month. My rent was €400. I was still a lot luckier than many people in France, but it still wasn't easy. After bills and everything else, I had such a small amount of money. It made me hate the idea of food being wasted. Especially in first world countries like France, why should we tolerate it?
I'm delighted that the small, voluntary initiative I began with friends is now legally binding everywhere in my country. But why stop there? Our ultimate goal is to see the law enforced across the world, starting with Europe. In July we set up a second petition with the Red Cross Action against Hunger, which has so far received over 756,000 signatures. We are well on our way to our target of a million!
But how, you're probably asking, does the new law work? To begin with, any citizen can create a special food waste association. Having done this, they can then contact the local store of their choice, and arrange to pick up their unsold food for distribution.
There are two types of associations: those that can store food in cold storage rooms (such as the Red Cross), and those that cannot (such as ones run by volunteers). The former is allowed to distribute their salvaged produce over a period of time, while the latter is obliged to immediately distribute their food the same evening. If there is any surplus food that they're unable to pass on, then it will be automatically transferred to associations that can store food.
If a supermarket refuses to work with either of these associations, it will be fined €3750 (or £2919), and to help with each drive every local council must make sure the public knows about the initiative.
Food waste during Christmas
We fought tooth and nail for this law, and it will now allow more than 10 million people eat more easily. But as we all know, food poverty isn't just a French problem – it's a global affliction, and has no reason to exist.
So we're calling on world leaders to follow France's lead, from President Barack Obama to David Cameron and Jean-Claude Juncker. There are more than 80 million people suffering in Europe, and they could all be helped by this law being passed in their countries.
We must act now. Like our food, our time is precious. So let's not let it go to waste.
Join our new commenting forum
Join thought-provoking conversations, follow other Independent readers and see their replies