I investigated Mossack Fonseca before the Panama Papers came out - and it taught me a lot about journalism
Time Magazine has said that the leak could lead to capitalism's 'greatest crisis'. Now more than ever, we need investigative journalists to make sense of this huge mine of data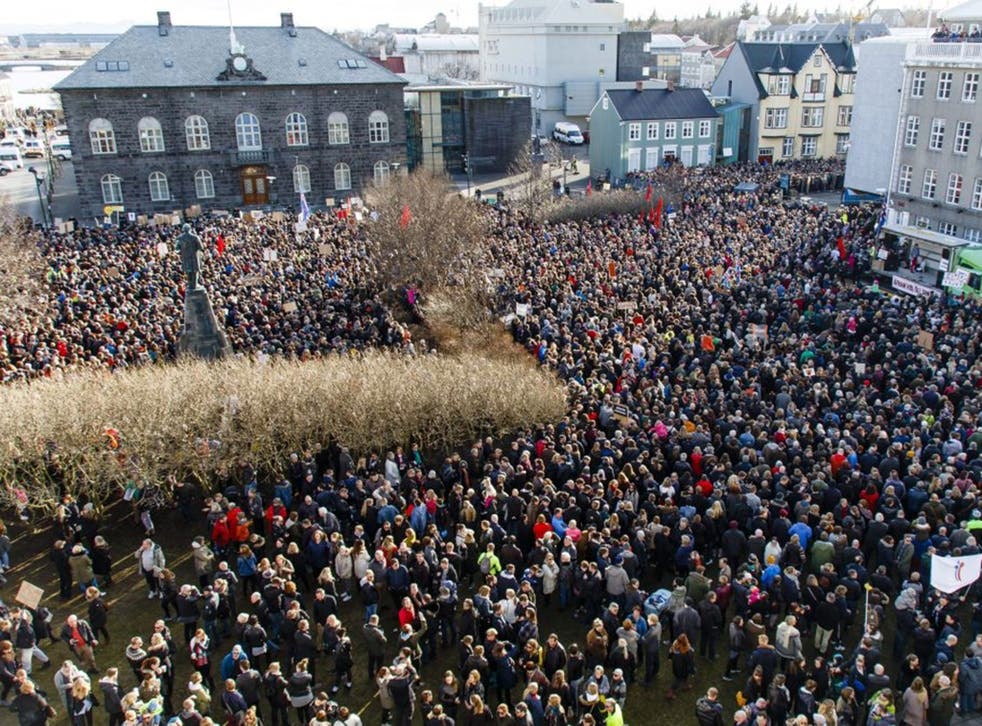 If you'd heard of Mossack Fonseca before this week, you're probably either a client, someone who's confused the secretive Panamanian law firm with one of Tottenham's latest signings, or a journalist.
I am a journalist and I first encountered Mossack Fonseca in 2013 as part of an investigation into BSGR, a company which had managed to get hold of mining rights to an enormous - and very lucrative - iron ore deposit in Guinea from the country's dictator just days before his death.
Word on the ground was that BSGR had showered millions in diamonds and dollars on the dictator's wife to get access to the land. BSGR denied the claims, and clearly it would be difficult to prove anything to the contrary without any documents.
Which is where hush-hush law firm Mossack Fonseca came in. It was connected to a separate company which, according to documents obtained by the FBI and campaign group Global Witness, allegedly made payments to the dictator's wife. BSGR said the company was an independent concern and denied any links to it.
Revelations leading from just a handful of documents related to Mossack Fonseca saw the concession stripped from BSGR and one of the company's associates land in jail in the US for obstructing a criminal inquiry. BSGR continues to deny any wrongdoing and launched an arbitration claim against Guinea.
It was one of biggest and most interesting stories I've ever worked on. So when I heard on Sunday night that over 40 years' worth of Mossack Fonseca's documents had been leaked to German paper Suddeutsche Zietung, I almost fell off the sofa.
But what's so interesting about 11.5 million bits of information documenting tax affairs of a bunch of politicians and celebrities? Maybe it won't come as a shock if we find out that a huge number of influential political figures from countries across the globe have been dodging tax, anyway.
But having a hunch that something is going on isn't the same as having proof. And if you want to write a story accusing some of the world's most powerful people of having avoided tax or done anything which has the faintest whiff of unscrupulous behaviour, then your information better be watertight. Why? Because rich and powerful people like to maintain very clean reputations - and if you threaten that, then they have the funds and the connections to sue you to oblivion.
Which is where investigative journalism becomes very expensive and difficult for one person working on their own.
If you are investigating a company registered in a tax haven, you can apply for documents which will tell you who registered the company and when.
This could, or could not - depending on whether the company was actually registered by its beneficial owner or by a front person - be of some use.
Iceland: thousands protest, call for PM to resign over 'Panama Papers' leaks
Every one of these requests will cost money; not a significant amount, but it can add up. You're never going to find out what's really going on from just one document. And as a solo freelancer, unless you are very rich or have loads of funding behind you, it's very difficult to sustain such research. Which is why organisations like the ICIJ (International Consortium of Investigative Journalists) in Washington DC, and the Centre for Investigative Journalism here in the UK, are so important.
When the Panama Papers source contacted the Suddeutsche Zietung early last year and said they had a something they might be interested in, what emerged was the biggest leak in the history of modern journalism.
In terms of sheer volume, the Panama Papers have outstripped the NSA Snowdon files, the Pentagon Papers and the Wikileaks Cables several times over. In what is an incredible feat in itself, more than 370 journalists in 76 countries have worked on the documents in secret for close to a year. All this at a time when newspapers across the world are closing or slashing staff numbers and Pulitzer prize-winning journalists are turning to careers in PR.
As more and more journalists with specialist knowledge see the documents and recognise names - which will not, for the foreseeable future, be released to the public - more and more stories will emerge.
World leaders linked to 'Panama Papers'

Show all 15
What are the implications? It's not just individuals who are being exposed here. These documents provide a snapshot into the real workings of money and power, how major international banks and law firms work alongside those in power to keep private money, well, private.
And many of the very same politicians who are calling for the 'little people' to keep tightening their belts and cutting back have now been exposed as having links to questionable, if not outright illegal, financial activities.
In Iceland, huge crowds have gathered to call for Prime Minister Sigmundur Gunnlaugsson and his government to quit after the leak revealed that he held assets which had not been declared to Iceland's parliament. Across the globe, people are waking up and calling for change.
Time Magazine has said that the leak could lead to capitalism's 'greatest crisis'. Now more than ever, we need investigative journalists to make sense of this huge mine of data and draw out the stories which expose the misdeeds of the rich and powerful, creating a seismic shift for the better to the way that the global financial and political systems work. The journalists collaborating together on the Panama Papers investigation prove that the fourth estate remains key to this change.
Mossack Fonseca may be the world's fourth largest offshore law firm, but it's the tip of the iceberg. It's just one law firm, in one tax haven. Just think what the others are hiding.
Join our new commenting forum
Join thought-provoking conversations, follow other Independent readers and see their replies