I was radicalised at my Catholic school. That's why Birmingham's squalid religious schools frighten me so much
The indoctrination of young minds should be recognised as something that goes against UNICEF's Convention of the Rights of the Child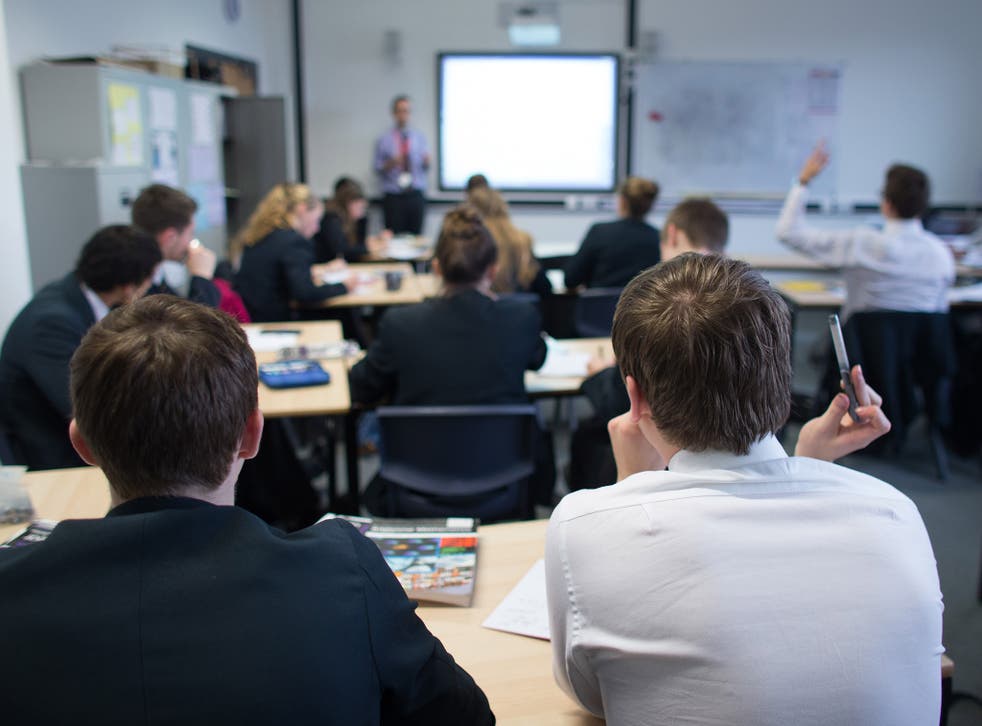 It's almost one year since Ofsted uncovered the so called 'Trojan Horse' Islamification of registered schools in Birmingham. So, what's new? A worrying proliferation of unregistered religious schools, it seems. Sir Michael Wilshaw, head of Ofsted, stated on TV news last week that his inspectors have found many Birmingham children at risk of harm in squalid private schools.
And Wilshaw didn't beat around the bush about concerns over what was being taught either, stating that they had found "appalling misogynistic, homophobic and anti-Semite teaching material" in textbooks being used by unqualified teachers. He was careful to state that religious schools of any type would be investigated, although Ofsted said the latest schools they had targeted were following a narrow Islam-focused curriculum.
My own religious instruction as a Catholic child is what makes me so concerned for these children. The effects were long-lasting and led me into poor decision-making as a young adult. My Catholic primary school during 1950s and 60s most certainly 'radicalised' me - although I prefer the term 'programming'.
We learned the Catechism (a small red book) by heart every morning; stories of Heaven and Hell were taught as fact. The fear of hell was instilled by our teaching nun who would periodically light a candle on her desk and invite us to put our forefinger into the flame, the lesson being that this small pain was nothing compared to a sinner's life after death burning in Hell for eternity. We were seven years of age. I absorbed it all, even intellectualised it.
At age 14, I became a 'lapsed Catholic' - but The Provisional IRA in Northern Ireland was on the rise, and my 'programming' that Catholicism was the only true religion meant I was a ready sympathiser. I justified the bombing and killing by convincing myself that God would agree that 'the end justified the means'.
I read about the terrible history of Ireland at the hands of British elites and their armies and attended meetings promoting the IRA cause. If I had been born and raised in Ireland, I'm almost certain that what I'd been told about could have easily led to full radicalisation and active involvement. Combine a youthful need for adventure and excitement with the certainty that God supported any activity to bolster Catholicism, and it's easy to see how that could have developed.
Eventually, I came to view the 'programming' of the young into religious belief as a monumentally dangerous cause. Religious schooling is on the rise, stemming partly from Blair and New Labour's encouragement. I believe religious schooling contradicts the aims of the UN Convention on the Rights of the Child.
Abrahamic faiths in particular hold that women are inferior, teach homophobia, and often discourage marrying out of the community or 'mixing' in their most conservative forms. This anti-'mixing' ideology has to be seen for what it is: institutional racism.
Petitions are the in thing at the moment, so I'm planning one of my own. My aim will be to ask UNICEF for a rethink of their Convention of the Rights of the Child (ratified by 194 countries). My request will be that all children, up to the age of 18, should have the right not to be given religious instruction under any guise, including in the home. The indoctrination of young minds, driven by the fear of Hell, is something that has to be cut off at the source if we want to avoid further radicalisation.
Religious teaching is not proper education – it's old-fashioned brainwashing. And having been exposed to that myself, I know how important it is to root it out and stop it becoming extremism before it's too late.
Join our new commenting forum
Join thought-provoking conversations, follow other Independent readers and see their replies