I went to the same mosque as Jihadi John – if I hadn't got into Cambridge, I could have turned to radical Islam
Young British Muslims on council estates feel disaffected. After the Paris attacks, we must understand the roots of radicalisation.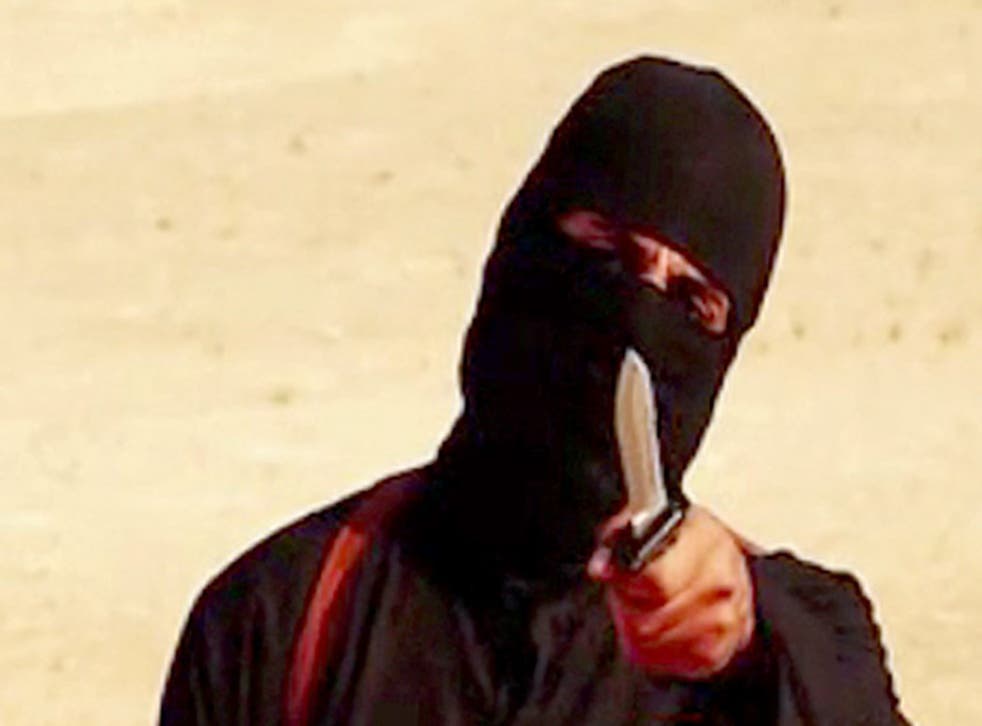 On Saturday morning, I woke up with a very heavy heart. I cried with the world for Paris, Beirut and Baghdad. I cried for this nightmare to end.
As President Hollande declared three days of national mourning, a British 'cyber terrorist' of sorts struck: columnist Katie Hopkins attacked Muslims and refugees all around the world. She wrote: "When we live in a country where a seriously significant number of British Muslims think a massacre was okay, how far away are we from our own day of reckoning?"
The scaremongers have started their crusade. The bigots have picked up their paintbrushes, eager to capture the spirit, beliefs and character of an entire people with one stroke. But what do they have to say when they are presented with what they will call the 'curious incident' of Jihadi John and I attending the same mosque for more than a decade, with very different outcomes? One of us took the deadly road to radicalization, the other chose to read law at Cambridge.
'Jihadi John' and I were neighbours. We both grew up on the Mozart Estate in Queen's Park, London. Our fathers took us to the same mosque in Regent's Park. Our mothers would shop for fruit and veg at Church Street Market on Sundays. My brother and Emwazi even went to the same school.
Would Hopkins say that I'm an exception rather than the rule? If she does, she will have said something sensible - I am, after all, the only person from the Mozart Estate at Cambridge University. I am part of a handful of young British Muslims who the education system hasn't let down.
Plagued by chagrin, I remembered how close I was to dropping out of school, only saved by a schoolteacher, begging me to come back. What would life be like had I not got any GCSEs or A-Levels? With a tinge of shame and sorrow, I came to the realisation that I could have turned to radical Islam. I could have fallen victim to Isis propaganda machine. I could have walked into the Stade de France with a bomber vest strapped to my chest.
Of course, this is only counter-factual history, mere speculation. But one thing is for certain: young British Muslims on council estates all around the country are disaffected with a system that has let them down. Paris reminds us that we must investigate the roots of radicalisation. Ultimately, Isis is only an alternative and last resort to young Muslims; a consequence – not a cause – of disaffection.
This is not a blaming exercise. It is a plea that we do not exacerbate an already volatile situation. The situation is far more complex than a good 'West' versus evil 'Rest'. No issue is ever that simple.
Europe and the Middle East are united in their opposition to the Islamic State. "You know what pissed off Islamist extremists the most about Europe?" summarised Iyad El-Baghdadi, an activist and jihadi-watcher, on Twitter. "It was watching their very humane, moral response to the refugee crisis."
Isis wants to stop refugees from fleeing to European shores as much as Katie Hopkins does. But now is not the time for right-wing PR stunts. It is not the time to point fingers and allow hate crimes to occur, as after Charlie Hebdo, or the brutal murder of Lee Rigby. It is time to start a double-edged battle against terror and disaffection.
Join our new commenting forum
Join thought-provoking conversations, follow other Independent readers and see their replies