The idea of personalised maternity budgets might sound attractive, but mothers should resist the temptation
Don't give me choice –  I want a fully equipped antenatal ward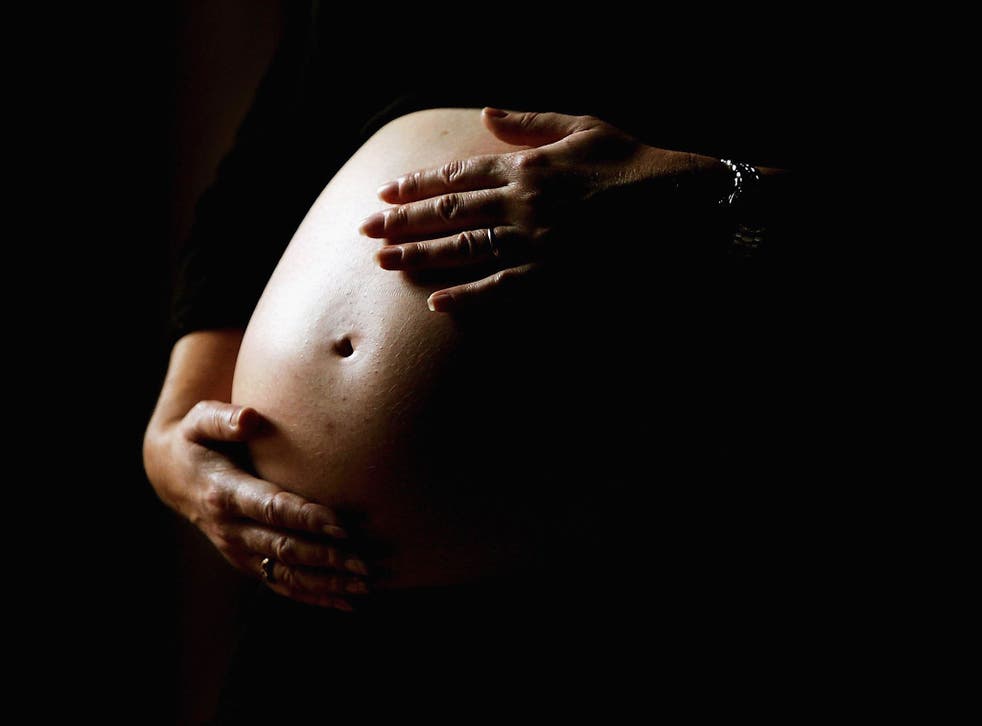 Do all expectant mothers really want personalised care plans, as proposed by the National Maternity Review? They already exist in some form in the NHS, although things do not always go to plan, quite literally.
My "birth plan", which I went through with one of my many community midwives, was roughly this: "I would like to give birth in what I am told is one of the best hospitals for obstetrics in Europe, which also happens to be the nearest hospital to my house. Once there I would like pain relief commensurate with how much pain I am in. FYI, I am going to need quite a lot because my pelvis is narrow – great for skinny jeans, but not a lot of use for childbirth." Simple and straightforward. Or so I thought.
From the very first moment I visited the community midwife team, based in my GP surgery, shortly after finding out I was pregnant, the pressure was on for me to have a home birth. Photos of sweating, happy mothers sprawled out on their sofas with their babies on their chests adorned the walls. Lovely scenes, and I admire any woman who can give birth at home. But it is not for me.
I was adamant from the start I did not want a home birth. I wanted pain relief in the same way I'd like anaesthetic for a hernia or a hip replacement. But more importantly, I was worried that if there was a problem and medical intervention was needed (which, as it turned out, it was) I wanted to be in that world-class hospital.
Despite being clear about my "choices", I was in labour for 32 hours before being admitted to hospital and even then the community midwife was resistant. Between 4am and 8am on a Saturday, I was in the labour ward of the hospital, with the midwife at my side. But then her shift ended, her replacement phoned in sick (or did she just not want to come to the hospital? I will never know) and I was left with gas and air. The hospital midwives left me alone for eight hours, because it was a weekend and they were short-staffed. I was not progressing (despite the agonising pain), so I was moved from the labour room to the antenatal ward.
Between 10am and 6pm we were barely seen until my screams were so loud and relentless that I was finally inspected, and then given an epidural at 8pm. By 5am on Sunday, I was prepped for an emergency Caesarean because of my "failure to progress". But my baby was already stuck halfway, so eventually she was delivered by forceps at 5.46am, safe and well. Despite the bad experience of hospital, I dread to think what would have happened if I had stayed at home, because I still would have been rushed in for an emergency Caesarean anyway. My experience is one of countless other less-than-perfect ones that mothers go through all the time – and in some tragic cases it ends in neonatal or maternal death.
Health news in pictures

Show all 40
The National Maternity Review, chaired by the Tory peer Baroness Cumberlege, has come up with some good recommendations to improve care before and after birth, including detailed personalised care plans, greater continuity from midwives and heightened awareness of maternal mental health. Yet her headline proposal – for mothers to have personal control over the £3,000 cost to the NHS of having a baby – is worrying.
Greater control is one thing but, as I experienced, what actually happens can be a long way from what you ask for. What if a mother makes a commitment early on to choose one provider, but then changes her mind days before her due date? Although there is no cost to the individual, placing the burden on mothers, with a price tag attached, is yet more pressure and yet another thing for pregnant women to worry about.
Most worrying of all is the clear agenda that the NMR, like the wider medical profession, has in favour of home births. The Cumberlege report is explicit: "This report envisages more births taking place in the community, ie in midwifery care and at home… As a result, there may be lower demand for obstetric services."
It then suggests that more maternity wards in hospitals will close: "A large proportion of the costs of obstetric units are fixed because they need to be available 24 hours a day, seven days a week regardless of the volume of services they provide… Providers should be encouraged to drive out waste across maternity care."
Is this the choice that mothers really want? I doubt it.
It is true, as the report notes, that only 25 per cent of women would choose to give birth in a hospital obstetric unit. Yet this does not mean 75 per cent of women want to give birth at home. Far from it; only 10 per cent would choose this option.
In fact, a majority of expectant mothers – 49 per cent – want to give birth in an "alongside midwifery unit" or AMU. That is, a birthing unit at the same site as a hospital. Clearly women want to have the assurance, as I did, that medical staff are close at hand if something goes wrong.
So why the obsession with home births, when this is what only one in 10 mothers wants? Clearly this is about money: it costs the NHS £600 more if a woman gives birth in hospital than at home. The NHS budget is under strain, but why should mothers put up with all the pain and risk to their unborn child as a way to save money?
Join our new commenting forum
Join thought-provoking conversations, follow other Independent readers and see their replies