If the DWP is forced to publish its secret records on benefits claimants' suicides, everything could change
In cases like suicide, stories are important. If we let a government keep our stories secret, we give it permission to rewrite history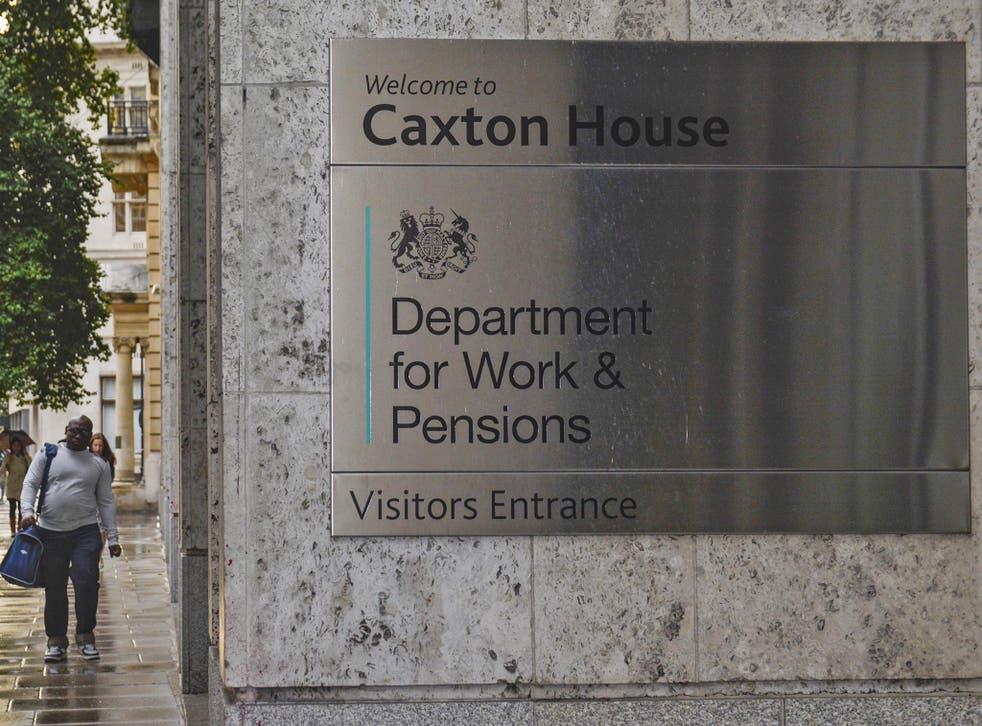 Back before it became a useful excuse to ask councils how they might prepare for a dragon attack, whether pet exorcisms had ever been performed in the borough, how many holes between toilet cubicles had been discovered locally and how many regional buildings had been subject to a 'ghost investigation' (all real examples), we had noble plans for the Freedom of Information (FOI) request.
FOI was going to change the country, we said. Ordinary citizens – and, sometimes, journalists – were going to uncover dodgy deals, expose the corrupt and hold our government to account. We weren't going to let ourselves get bogged down with wondering how many drawing pins were inside a council building and what percentage were currently stuck in a pin board (Hampshire County Council), preparations made for an emergency landing of Santa's sleigh (Cheltenham Council) or how the local area might survive a zombie attack (Leicester City Council has no plans in place; in 2012, Bristol City Council claimed it had).
It's not all dragons and zombies. There have been some extremely worthy FOI requests made in the last few years, but few have had the potential to change the political landscape as much as a request that the DWP publish details of benefit claimants suicides. Details of the 49 secret investigations carried out by the department into the cases of people who had either killed themselves or died after cuts to their financial support may now have to be published – at least in part – after the DWP lost a legal appeal at a Freedom of Information tribunal this week.
In practical terms, there's unlikely to be a lot of new information in the DWP's records. It has always maintained its records concerned staff compliance and procedures, rather than analyses into contributing factors to the deaths or recommendations for improvements in the future.
But forcing them to release that information sends a powerful message. It says that the public are watching, we are aware, and we remember. More importantly, it says that we don't buy into the narrative we've been told.
In cases like suicide, stories are important. Nobody arrives at that point without their own personal tragic narrative, one that usually speaks uncomfortably loudly about society's failures. And stories are just as important in politics: the story of your hardworking family paying taxes to support the shirkers, the workshy, the 12-child families of greedy terrorist immigrants.
The story of an ambitious young man who pulled himself up by his bootstraps and built a successful multinational company from the ground up. The story of a woman who became prime minister because she knew miners had to stop complaining and women made up feminism as an excuse for doing worse than men.
The story of the disabled man who found himself trapped on benefits by Labour and was eventually given the opportunity to work by a kindly assessor after a meeting at the jobcentre. The story of how happy he turned out to be once he was given a fishing-rod rather than a fish.
The story of the Big Society.
A few pages documenting the lives and deaths of 49 people is everything. But it is a record that those people existed as inconvenient characters in a story gone wrong. It lays bare the fact that, in at least 49 times, the Conservative narrative failed. The would-be protagonist couldn't be manipulated into that story, however hard anybody tried.
If we let a government keep our stories secret, we give it permission to rewrite history. Cameron and Osborne's deeply unpopular austerity cuts have been sold to us, again and again, as necessities: sometimes tough, but always fair.
But then there's the case of disabled 60-year-old Michael O'Sullivan, who hanged himself after being found "fit to work", even though his GP considered his mental health problems too serious. Or 53-year-old Tim Salter, who killed himself in 2013, nine months after his benefits were stopped.
Or Paul Donnachie from Glasgow, who killed himself after his benefits were mistakenly halted and the error led to him owing more than £3,000 in rent. Or 39-year-old Lee Robinson from Crawley who took his own life after his housing and council tax benefits were taken away.
Or the 45 other people whose lives and deaths are laid bare in papers kept privately – perhaps soon to be publicly – by the DWP.
All of which means that the story – the story of us 'All Being In It Together'; the story of everyone being able to 'Help Themselves'; the story that makes up the very foundations of modern Conservative ideology – is nonsensical, and the narrators themselves are riddled with tragic flaws.
Join our new commenting forum
Join thought-provoking conversations, follow other Independent readers and see their replies