No political party in the UK can realistically solve the housing crisis
Young people are having a harder start in life than previous generations – but getting housing right is more important than cutting the cost of university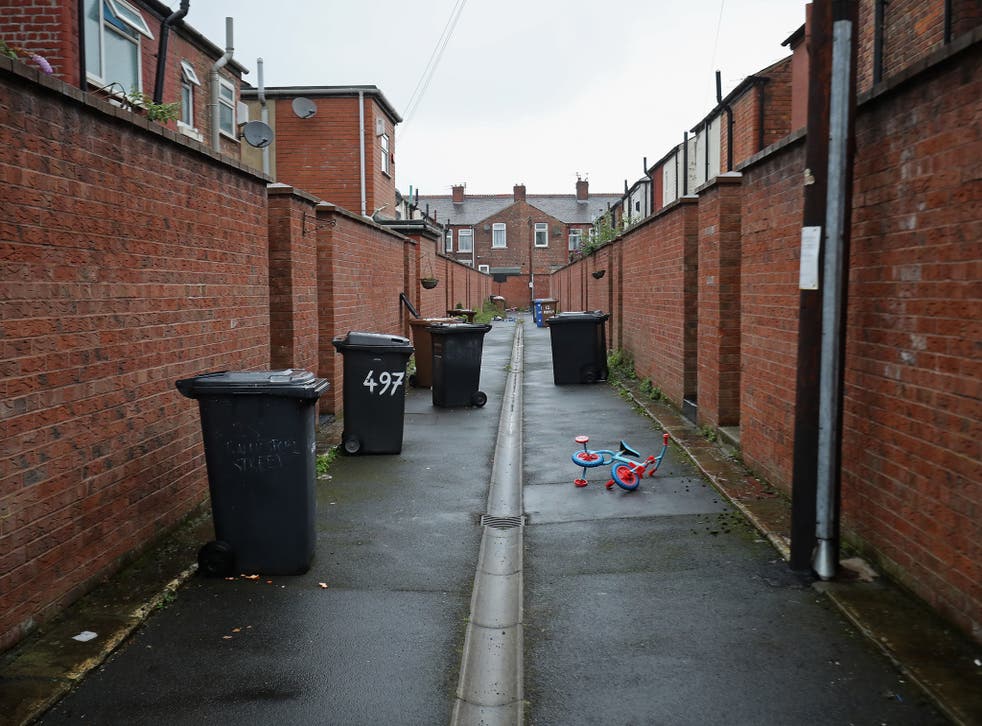 The Prime Minister's former chief of staff is quite right. In an interview today, Nick Timothy identifies one of the problems with the Conservative election run: "It was a reassurance and continuity campaign rather than a change campaign and on reflection I think that was wrong."
Looking back, we can see that Theresa May should have campaigned more as the new leader who was looking for a mandate to complete the change of the Brexit referendum. She often said that vote was about more than just leaving the EU, but the message didn't cut through and she ended up presenting herself as the "strong and stable" alternative to a dangerous Jeremy Corbyn.
We can see now that portraying a Corbyn government as a "coalition of chaos" helped to reinforce his appeal as the candidate who would shake things up a bit. It was surprisingly unclear what sort of change Corbyn was offering, but one of his most important promises was to abolish student tuition fees.
UK news in pictures

Show all 50
There has been a lot of fuss since the election about whether he held out the possibility of wiping the slate clean of past student debt as well. He sort of half-promised to do something about it – "I'm looking at ways that we could reduce that … debt burden," he told NME. But I think this is a distraction.
The promise to abolish tuition fees itself was popular partly because it offered to do something about young people having a harder start in life than previous generations. To the extent that anyone noticed the NME interview, most would have taken away the words student, debt, burden and reduce.
Most of politics is painted in primary colours, not in policy detail, and Labour's student fees promise was part of an offer to lift the burden from young people that appealed all the way up to age 47, the crossover point above which people were more likely to vote Conservative than Labour in this year's election.
As Patrick Cockburn wrote in The Independent yesterday: "Students are supposed to have been energised into voting Labour by the promise of abolishing tuition fees, but when I talked to them they were much more worried about paying high rents for miserable accommodation." The two are linked: young people feel that student debt makes it harder for them to buy a place of their own in a housing market that is tilted against them anyway.
So it doesn't matter that abolishing tuition fees would be hugely expensive: the promise was simple, easy to understand and different from the Conservatives' policy. Meanwhile, solving the housing problem is hard to deliver, hard to explain and hard to distinguish from Tory promises to build a million homes by some date or other.
Indeed, if you try to compare the main party manifestos on housing, you cannot tell them apart. Which one promised to "prioritise brownfield sites and protect the green belt" and to build a "new generation of new towns ... to avoid urban sprawl"? And which promised to "fix the dysfunctional housing market so that housing is more affordable"? The first is Labour, the second is Tory.
Matt Zarb-Cousins: The idea that young voters will turn on Corbyn over Brexit is pie in the sky
Housing is an example of the weakness of our political system. It probably cannot be "fixed" in any meaningful sense, although it must be possible to offer more people the chance to own their own home or to pay lower rents. Yet none of the solutions promised by governments and oppositions over the years are as simple as they seem. Manifestos never get beyond "build more houses" and always fail to answer the "where" question, except by ruling out the green belt.
Even if we could find places to build where people want to live, which is mainly in or near London, bringing down house prices would take time. Not only would we need new houses, which take time to build (and it would take vast numbers to have any effect on prices), but we would need to push economic growth out of London and the South-east, which is another common manifesto promise that no one has a clue how to deliver.
Increasing home ownership would mean penalising second-home owners, which risks the votes of the buy-to-let landlord class, now a substantial section of the older middle-class population.
What I find surprising is the lack of interest in short-term measures. Normally short-term fixes make the underlying problem worse, such as rent controls (which shrink the rented sector and reduce its quality), or are ineffective, such as help-to-buy schemes that shuffle benefits from one group of people to another.
But in housing there is one thing the government could do that would provide a one-off increase in the supply of property. It would go with the grain of market forces instead of trying, counterproductively, to go against them. That is to cut stamp duty: the tax on buying and selling property.
The rates are now so high they act as a big disincentive for people to move house, which I suspect means a lot of people are living in houses that are too big for them. A cut in stamp duty would encourage a more efficient allocation of housing space – as well as providing a boost to demand in the economy as people go out to buy new curtains and white goods. It should be paid for by raising council tax, especially on more expensive properties.
I criticised Labour's plan to abolish tuition fees as the wrong priority, because it would spend £11bn a year on people who tend to go on to earn more. Well, residential stamp duty raises £8.6bn a year, and the yield is forecast to double over the next three years.
If a government has that sort of money to give away, it would be better spent on starting to make the housing market fairer for everyone.
Join our new commenting forum
Join thought-provoking conversations, follow other Independent readers and see their replies