If you accidentally mocked deaf MP Alec Shelbrooke, here's how to deal with invisible disabilities
My experiences growing up deaf have taught me a lot about how we need to extend more compassion toward each other in public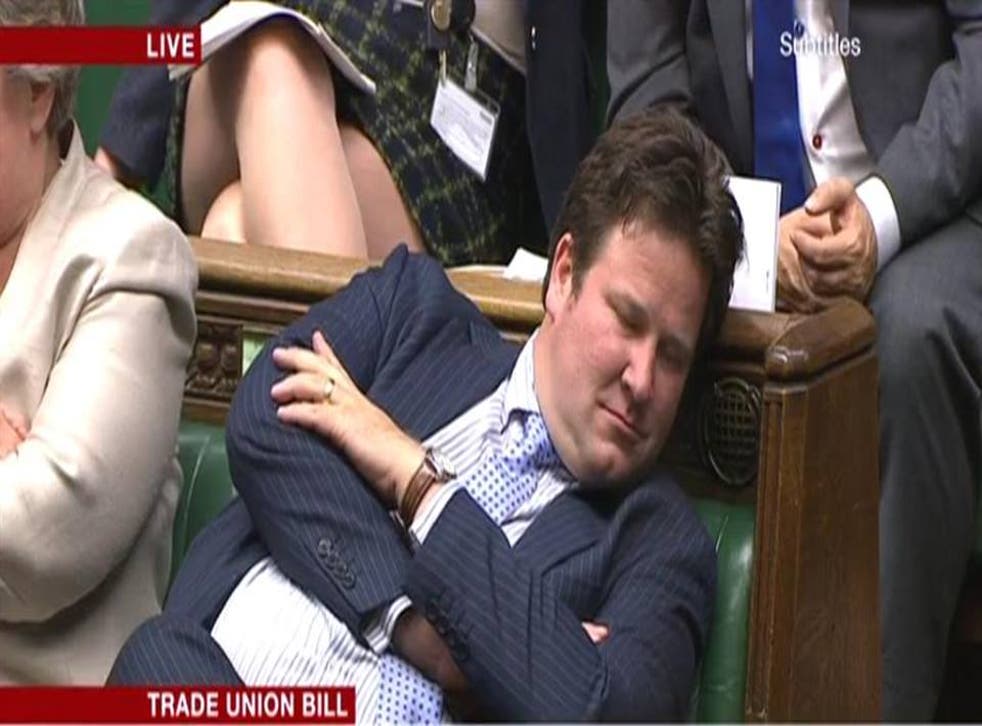 "Oh sorry, I didn't realise you were deaf." As a deaf person, this is a common utterance I come across.
So I read with interest two stories that have come out of Parliament this week involving deaf politicians. Firstly the one concerning Conservative MP Alec Shelbrooke, who was photographed in the House of Commons apparently asleep during a debate on the Trade Union Bill. This was then tweeted by the BBC.
It later transpired he was leaning his head towards a speaker as he is partially deaf.
Shelbrooke was offended, complaining he was being unfairly trolled 'due to being slightly deaf'. The BBC later apologised but it was a bit too late – the tweet had already gone viral. That's the problem with social media and its often laissez-faire approach to facts.
The second story involved Liberal Democrat peer Emma Nicolson, who was described as introducing Angelina Jolie-Pitt to the Lord's sexual violence in conflict committee "haltingly" by Guardian political sketch writer John Crace. Nicolson, too, was offended. She wrote a letter to the Guardian to complain about how she was represented. She stated that if she had spoken "haltingly", it was due to her profound deafness rather than being "star-struck" in the presence of Jolie Pitt. Nicolson learnt afterwards that Crace was unaware of her deafness. Not a lot of consolation after being ridiculed in a national newspaper.
Neither the Guardian nor the BBC set out to make fun of deaf people – their journalists just didn't realise. But is this good enough? Are we too quick to pass judgment on others - or to poke fun?
I remember many years ago as a young boy in primary school, my swimming class had a new teacher - an absolute dragon of a woman. I struggled to lip-read her words and, when swimming, I had to remove my hearing aids, making it even harder to follow what she was saying. For two or three lessons she bellowed at me regularly for not understanding her simple instructions until a teacher from my school pointed out to her that I was deaf. From then onwards she was as nice as pie to me. However, her treatment of me still sticks in my mind. If only she had stopped to think for a moment about why I might not have understood her.
Deaf people often blame these situations on a lack of 'deaf awareness', and indeed deafness is a very poorly understood disability. The National Deaf Children's Society believes that one of the biggest barriers facing deaf children is not lack of technology or lack of deaf schools, but actually just a lack of basic awareness among the general public that deaf people exist all around them. After all, there is nothing immediately obvious about a deaf person. We don't have a particular look, and hearing aids or cochlear implants are often hidden by hair. Additionally, many of us have intelligible speech.
Could these misunderstandings with British politicians have been prevented? Probably, but they would depend upon us all becoming a little more willing to learn more about each other before jumping to conclusions. In the case of disabilities which aren't immediately obvious to the naked eye, our best weapon against discrimination is the routine exercise of compassion.
Uplifting news: in pictures

Show all 7
Join our new commenting forum
Join thought-provoking conversations, follow other Independent readers and see their replies