If you want to make parenting support less middle class and move it away from 'nappy valley', there's a simple solution
For the £300 I paid for an NCT course, everything I "learnt" was either irrelevant on the day the child arrived or of secondary use compared to my new support group of friends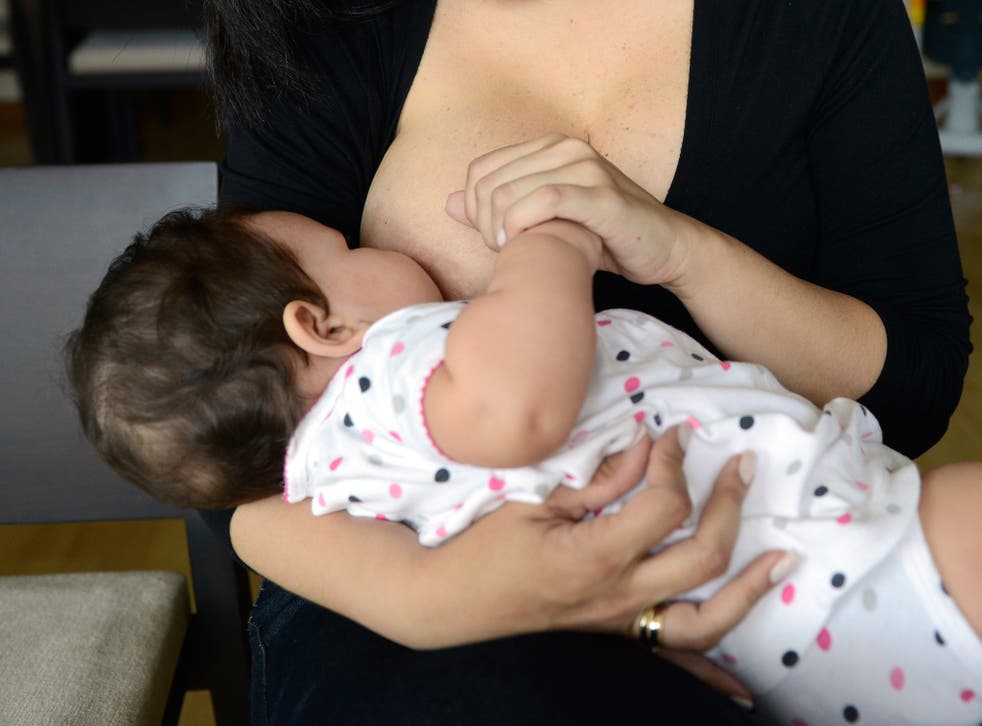 The new chief executive of the National Childbirth Trust (NCT) says he is astonished to learn that 10 per cent of its members nationwide live in just three London suburbs: the so-called "nappy valleys" of Wimbledon, Clapham and Dulwich. This means that, roughly, nearly 4,000 "yummy mummies" are pushing their Bugaboos down the streets of my neighbourhood, the third valley in this mountain range of middle-class privilege. No wonder it is impossible to get a latte on a weekday morning at Gail's, Dulwich Village.
Nick Wilkie – who is the first male head of the NCT in its 60-year history – uses this staggering statistic to make a serious point: the antenatal support class network is too middle class and should be appealing to parents from less advantaged backgrounds.
Let's face it, the main reason most mothers-to-be sign up to a £300 NCT course is not the birthing and breastfeeding advice, but for the instant circle of friends you get as you enter a discombobulating new world of parenthood. You and these five other women will go through every stage together at the same time.
Nearly six years on from joining my group, I am still good friends with mine: the advice-swapping is now about Year One homework rather than stage one labour. We had a wonderful NCT teacher, Tess, who must have seen thousands of babies into the world. Her advice was neither lecturing nor patronising – although during a session on labour, when she suggested imagining waves crashing against a shoreline to take our minds off the pain, I thought: "Sod that, I'm having all the drugs."
The breastfeeding counsellor was more irritating. There was no debate about using a bottle if your baby struggles to feed; better to take the child to hospital to see if he or she is tongue-tied than use an evil rubber teat. We went to her house at eight-and-a-half-months pregnant. At one point she held up a plastic toy cow to the room of grown women in their twenties and thirties, to demonstrate mammalian feeding, and said: "What is this?" I blame the pregnancy hormones for muttering "two cows?" under my breath.
So, for my £300, everything I "learnt" was either irrelevant on the day the child arrived (or, in my case, three days) or of secondary use compared to my new support group. Having a close network of friends going through similar experiences is probably the most valuable thing a new mother can have, and potentially an early warning system for post-natal depression. But why should it cost £300?
This price – roughly £16 an hour for an 18-hour course – is too expensive for many families. The government offers a Sure Start maternity grant of £500, but this is only for a first child of parents on certain benefits, which still excludes a lot of families who can't meet the cost. In any case, even for those receiving the payment, a £300 NCT course may not seem like a priority.
With the closure of Sure Start centres and libraries, great free meeting places for new parents of whatever economic background have been lost, and the social divisions in parenthood have become more entrenched. Those nappy valleys are becoming deeper and more exclusive, and the NCT is making that situation worse.
Wilkie's other mission is to make the NCT more appealing to fathers – understandable, given he is a 40-year-old father of three. The NCT is not the worst offender in a wider culture around babies which, even subliminally, fetishises and glorifies motherhood at the expense of fathers, who are unfairly typecast as useless bystanders. The band of six women gets mothers through those long hard days when paternity leave is over and he's gone back to work, but there are still six partners who need more than just a supporting role.
It is true that the NCT conducts free breastfeeding and antenatal classes in disadvantaged areas, and where breastfeeding rates are lowest, but these are on a larger scale and are not as beneficial as the more exclusive and involved six-member groups.
If Wilkie wants less advantaged parents to benefit from the NCT, then he needs to cut the £300 cost of its signature antenatal course. Given the NCT is a charity that relies on volunteers as well as paid antenatal practitioners who teach classes – a charity which pays its chief executive more than £120,000 a year, and whose courses for new parents account for more than 50 per cent of its turnover, according to its annual report – there must be a way to bring down the cost to families and create a more level playing field than nappy valley.
Join our new commenting forum
Join thought-provoking conversations, follow other Independent readers and see their replies