Invading hordes of drunken stag parties are good for the local economy, but at what greater cost?
The cities of Eastern Europe may come to curse the day they ever got that Ryanair route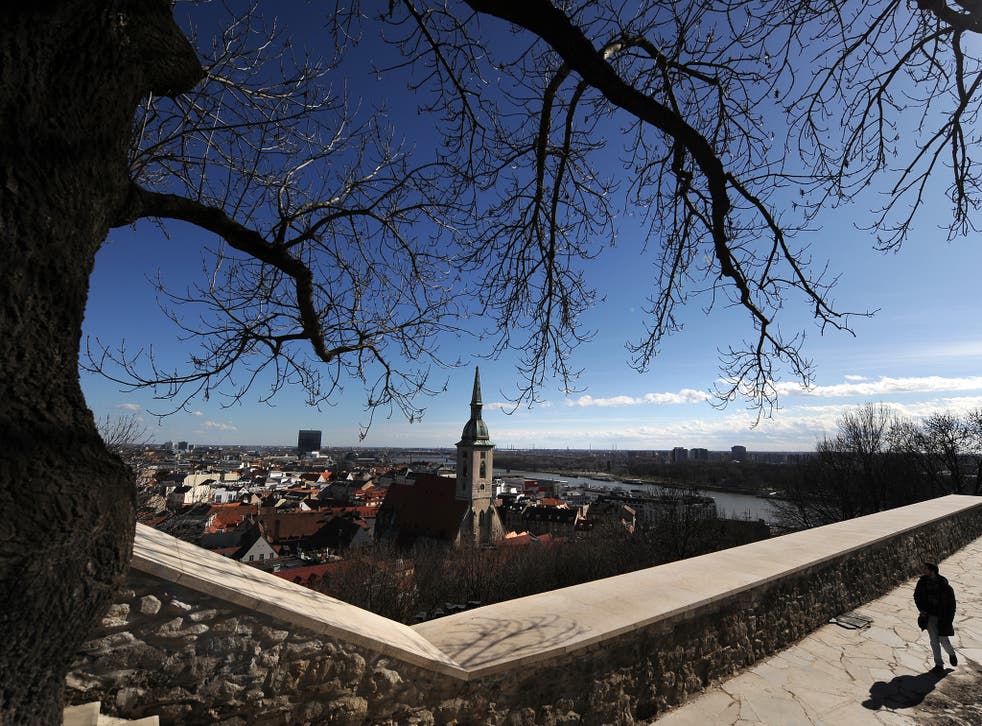 It could have been Vilnius, Talinn, or another relatively obscure East European city spelled with three successive consonants like Ljubljana. But, actually it was relatively familiar Bratislava, capital of Slovakia.
What am I talking about? The above have all become firmly entrenched on the British stag party circuit over the past decade, despite many being otherwise virtually unknown destinations.
Bratislava, the picturesque city by the Danube, was of course the destination for the dozen stag party lads on a Ryanair flight from Luton, who found themselves all over the media this weekend.
Filled with joy at the groom's impending nuptials, they were so drunk when they boarded that they could hardly stand. One apparently stripped naked on board. At least six, including the groom, were obnoxious enough to be arrested and marched off the plane in a forced diversion to Berlin. How did Ryanair ever let them on?
They were of course going to Slovakia to take in the culture and sights of this ancient city: Bratislava Castle, St Martin's Cathedral, Michael's Gate and Apponyi Palace; a place rich in Habsburg and communist culture.
Like hell they were. According to that definitive source www.stag.com if you're not on a combined Kalashnikov shooting, bar crawl and lap-dancing package, then you can try the naked mud wrestling with "Slovakian hotties", (special perks for the groom after round one), bar crawl and lap-dancing package instead.
We quote: "There aren't many places in Europe where a man can blow sh*t up with an assault rifle in the afternoon and go 'bbbbblllllll' in between some epic norks (sic) over dinner, but Bratislava is definitely one of them. Nudge nudge, wink wink, and don't tell the other half."
I'm sure the other half knows. No? Actually, having just had to explain certain attractions of Eastern Europe to more innocent members of the Hatfield family, I'm not that sure.
It seems that some people still haven't heard of the great Cold War propaganda lie: ie. that the women behind the Iron Curtain were not all built like shot-putters, but were actually of astounding beauty. So much so that they now constitute much of the world's modeling profession. Oh, plus the beer's really cheap and you can "blow sh*t up".
The cities of Eastern Europe may come to curse the day they ever got that Ryanair route. Think of Europe's summer destinations: first Benidorm, Torremolinos, Magaluf and Kavos. Yes, invading hordes of drunken Brits is good for the local economy, but at what greater cost? Town after town must deal with the cultural destruction such drunken decadence wreaks.
Sorry to be a broken record re our mass problem with alcohol, but what does it say about us? Many reading the story would have merely chuckled: 'lads will be lads'. Boringly, I beg to differ. The more we chuckle, the greater our denial, the worse the problem gets. We now export our drunkenness all over Europe and beyond. This is how many other societies are first exposed to Brits. Shame on us. It's really not funny.
Join our new commenting forum
Join thought-provoking conversations, follow other Independent readers and see their replies