Iraq air-strikes: In the war against Isis, we have much more powerful weapons than bombs
Waging war abroad won't stop the long-term spread of extremism, but tackling it in our schools and mosques will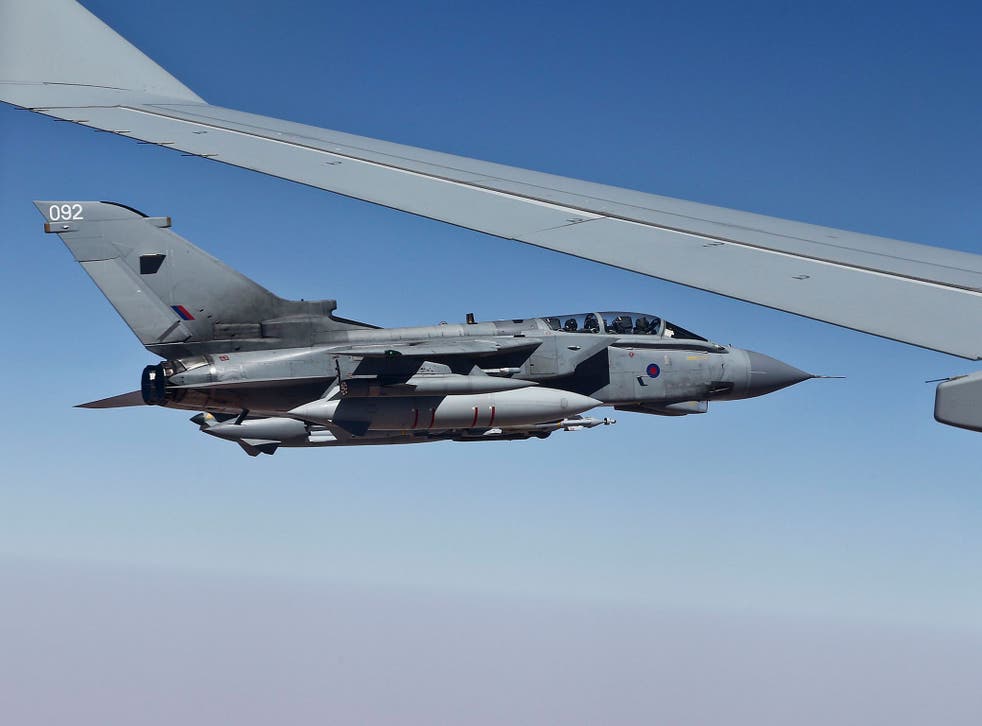 The radicalisation of young Muslim men and women in the UK poses an increasingly dangerous threat to our national security. And it's not just our problem, but Europe's as a whole. Gilles de Kerchove, the EU's anti-terrorism chief, said last week that more than 3,000 Europeans have flocked to Syria and Iraq to fight for IS. Going by the CIA's estimates, that's almost 10 per cent of the group's total force.
At home and abroad extremism must be tackled; but the air-strikes approved by Parliament last week are not the answer. Extremism must be stopped where it originates – in its violent and persuasive rhetoric.
Instead of dropping bombs, we must stop the message of the fanatics from spreading to disillusioned Muslims. In the fight against extremism, community engagement and open discussions about the peaceful religion of Islam are our most powerful weapons.
Retaliation from the West for acts of terror is not enough to deter those convinced that killing innocents is God's will. For them death is the ultimate calling, a noble sacrifice in the most important struggle of all. You can't beat that with force. You can't beat that with threats. And you can't beat that – as Theresa May proposed yesterday – with banning orders and monitoring emails: that does not solve the problem, it simply drives it underground. To tackle extremists, we need to shoot down their ideas so that young Muslims no longer pay their messages heed.
Those 3,000 Europeans who have left for Syria weren't born extremists, and neither is there anything in the Qu'ran that compels them to commit acts of terror. This hatred is carved by the communities they live in, and by the extremist preachers that they come to orbit.
Britain at War: Opinions on the ground

Show all 8
We can't leave this fight to the Islamic community. The British government needs to recognise that the issue must be faced head on. In schools, in mosques, in town halls, we need to talk to young Muslims at risk of radicalisation. And if we can't contact them directly we need to tell their friends: the more we can engage as a country with Muslims on the street, the better it will be.
Because at the moment, the fanatics calls to arms are working, and British missiles will give more ammunition to them, especially given the civilian casualties that we'll see mounting over the coming months and years. And it's unavoidable: during the Iraq war, an average of 17 civilians died in an average US air-strike.
It has already started in Syria. Activists claimed last week that civilians died in US strikes on the town of al Atareb. Protests followed the strikes, and one sign – written in English and held by a young boy – read "Don't kill our children by your aircrafts." During Friday's debate, Conservative MP Margot James acknowledged that there would be civilian casualties but said air strikes would save more innocents overall. But when 17 becomes 170, that's not how the extremists will sell it to anyone willing to listen. We need a real counter punch.
The Commons promised to develop a strategy for defeating Isis that went further than just air strikes. As part of that plan, they should look past one extremist group to the problem as a whole. The beheadings of journalists and the attempted genocide of the Yazidi people deserves punishment, but it must only be a first step; the future must include a co-ordinated effort with governments in the Middle East, and work at home with England's Islamic community. Engaging with young Muslims worldwide, promoting a peaceful Islam, is the only way to win this long and painful struggle. When the dust thrown up by our air strikes settles, we must not forget what we are really up against.
Join our new commenting forum
Join thought-provoking conversations, follow other Independent readers and see their replies