Iraq and Syria conflicts will see US putting boots on the ground after all
The White House is being less than honest, because its strategy in the region is falling apart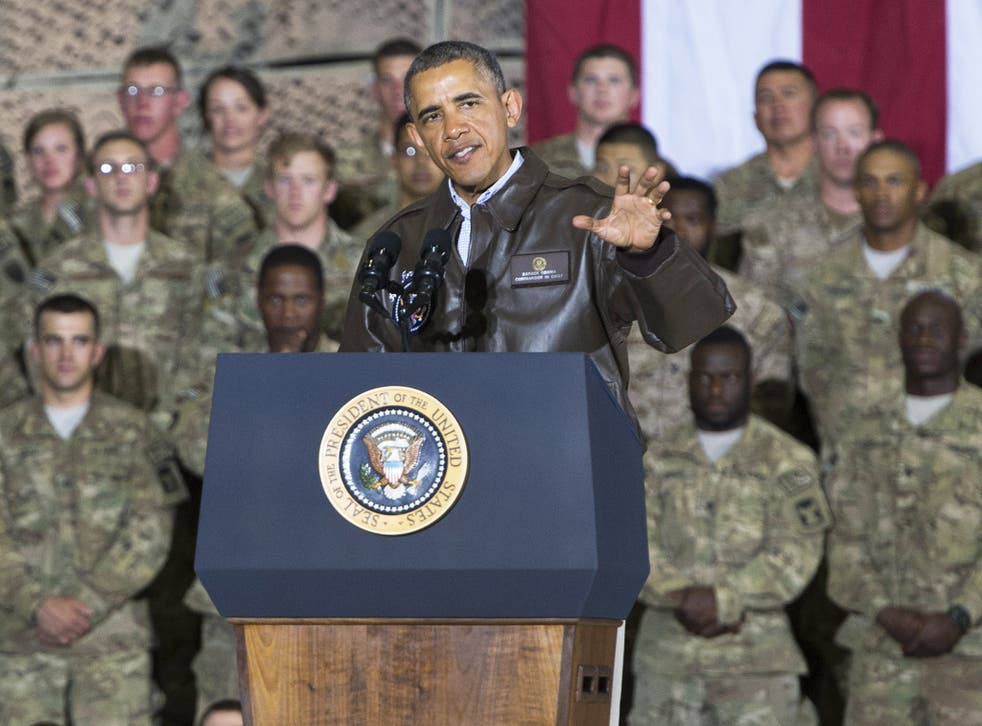 It was President Barack Obama's big promise: before he left office, America would be done deploying forces to fight other people's wars. Voters approved, he was elected and re-elected. And now what's happening exactly? It's getting harder and harder to tell.
The timetable for withdrawal from Afghanistan was torn up two weeks ago. But the roughly 5,000 US soldiers who will remain after the end of next year won't be involved in direct combat, the White House says. It says the same about the 3,500 who are still in Iraq as "trainers" and "advisers". As for Syria, the US will continue to support "moderate" forces fighting Isis with air support, arms and training, only. This was the White House Chief of Staff, Denis McDonough, on TV last month: "Ground forces in Syria will be Syrian… the President made a decision... we're not going to do that."
But the White House is being less than honest, because its strategy is falling apart. Isis remains a formidable fighting force in Iraq and Syria. The training programme for moderate rebels in the latter is a joke. Only one option is open to the US: putting boots on the ground after all.
Ashton Carter, the Defence Secretary, has the decency to let us into the secret. Talking to the Senate Armed Services Committee about Iraq and Syria this week, he said that America would not hold back from supporting "capable partners" with "direct action on the ground".
He referenced the freeing of dozens from an Isis prison in Iraq last week. US soldiers were there. One died fighting the guards. There will be "more raids of this kind", Mr Carter reported, saying the attack "represents a continuation of our advise-and-assist mission".
That last bit is White House-speak. "Advise and assist". It's time Americans woke up to the facts. Their soldiers are already back in combat in Iraq, against Isis, and soon, if Mr Carter is correct, they will be in Syria. Quite probably they are already.
It doesn't matter if a soldier is part of a Special Forces or regular battle unit. They fight, they risk being killed. An American soldier is an American soldier. And a slippery slope is a slippery slope.
Join our new commenting forum
Join thought-provoking conversations, follow other Independent readers and see their replies