It might only be £30 a week to you, but for me the ESA disability benefit cuts mean the end of independence
The goverment doesn't think there's need for an assessment - and I agree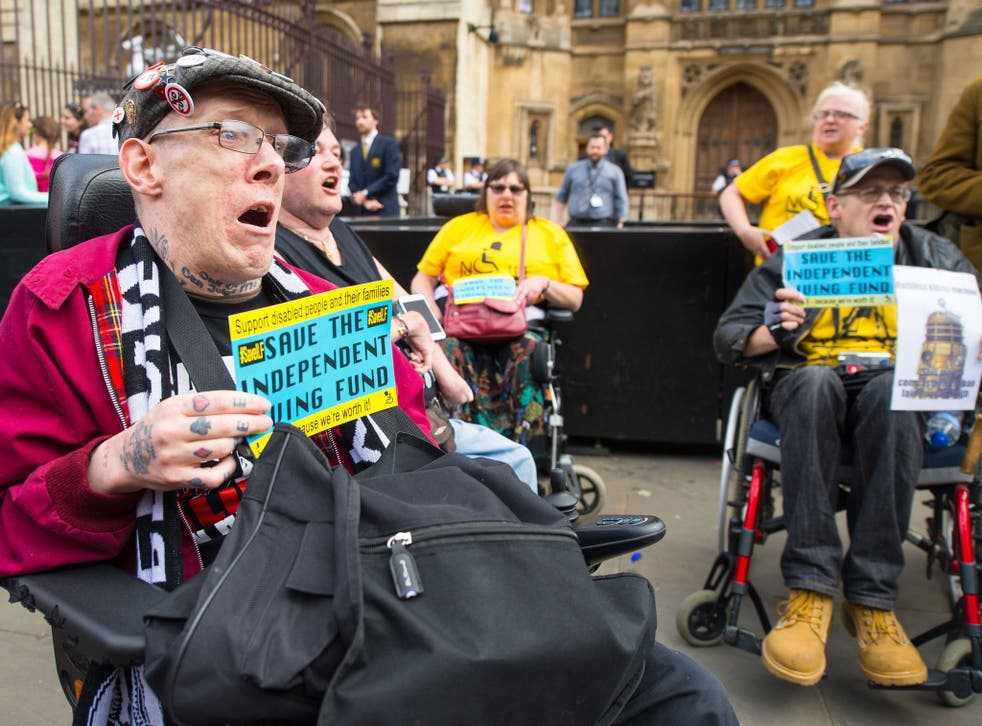 I was born with congenital muscular dystrophy, a condition which has caused my muscles to weaken and waste. I use a powered wheelchair, and need help with everyday things that people take for granted. Financial support has been a lifeline for me. It's allowed me to get a degree, to be a social and active person – and to look for work.
Watching cuts to the Employment Support Allowance stubbornly being pushed through this week against a wave of opposition spelled further doubt, anxiety, and, ultimately, financial loss for myself and many others. The cuts add to an already bleak picture of welfare reforms for disabled people like me, who can afford it the least.
The ESA cuts had previously been delayed by the Lords, but were finally pushed through by the Commons. Through people like Baroness Grey-Thompson and Lord Low of Dalston the House displayed real opposition to the cuts. They constantly called for the Government to carry out a full assessment before the proposals are rolled out. But worryingly, the Government doesn't think an assessment is necessary.
Then again, neither do I - as I can tell them the outcome already. The struggle it will cause. How it will stunt my independence. How it will cause me stress and anxiety. How it will deny me of funds vital to maintaining links with the outside world through taxis and support towards independent living.
I am one of three campaigners, all of us living with muscle-wasting conditions, who will meet with the Disability Minister Justin Tomlinson this afternoon. At the meeting we will discuss our alarm at the latest cuts and of the repercussions of a blunt approach to the welfare system. We will speak of our fears that many disabled people are being stripped of their dignity, treated with a lack of respect and asked to pay an increasingly high price just to stay engaged with society.
The new round of ESA cuts will create further blocks to social inclusion, all while being sold to the country as somehow incentivising us to gain employment.
7 ways the Tories have 'helped' disabled people

Show all 7
For many disabled people who already struggle to afford food and heating, it could prove devastating. A Muscular Dystrophy UK study found that two out of five families affected by muscle-wasting conditions struggle to pay their bills due to the extra pressure this causes. A further four out of five families do not think that the benefits system adequately covers these costs. It doesn't seem like we're the right group to target for making savings.
The Government speaks of the value of work, while creating barriers to our employment by the toughening of schemes many rely on for independence. Changes to Access to Work guidelines mean that disabled people are now often required to make increased contributions to equipment vital to employment. People are struggling to secure funding for wheelchairs and vehicles, leaving many stranded, stressed and struggling to find or retain a job.
The ESA cuts have been barged through at a time when many disabled people feel under increasing attack from welfare reforms that are, at best, clumsy – and, at worst, hostile. With the creation of Personal Independent Payments came stricter rules about the 'mobility component' of the benefit, which goes towards covering transport and offsetting the toll of an inaccessible public transport network.
A more brutal assessment came with it, which requires people to be able to walk just 20 metres, as opposed to the original 50. 20 metres down a corridor, without any of the steps, curbs, slopes, or bumps that you encounter the moment you walk out your front door.
We'll be representing the voices of disabled people today against a system that's failing many and putting many more under needless strain. For disabled people like me, the Government's planned cuts to ESA represent another black gathering of clouds on an already darkening horizon.
Join our new commenting forum
Join thought-provoking conversations, follow other Independent readers and see their replies