It's not just the steel industry that Port Talbot is set to lose, it's a way of life
Steel pumps through our veins and into the heart of the town. It puts food on the table and forms a part of our cultural identity. What would we be without it?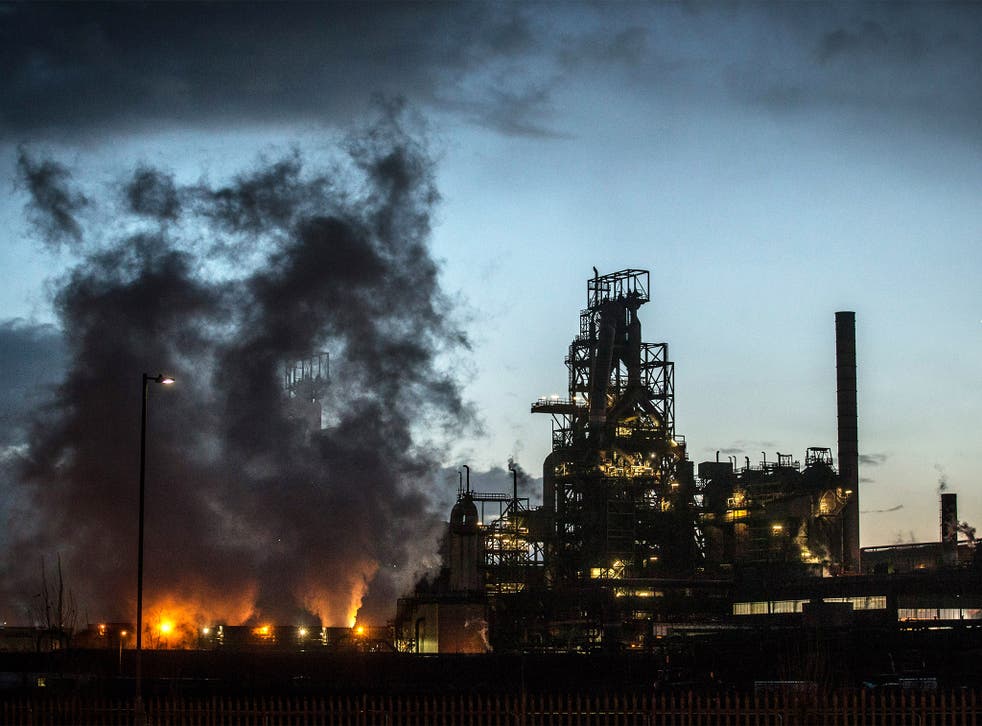 You'd probably be forgiven for not knowing much about Port Talbot before this year. My hometown is the sort of place people usually drive past on the M4 on their way to Swansea. Even the site of the majestic steelworks, which dominates the local landscape, tends to stick in the back of your mind until you actually meet someone from the town who mentions it.
But for us, the steelworks is a big deal: it puts food on the table and, more importantly, it forms a huge part of the town's identity. Steel pumps through our veins and into the heart of the town itself. With the insecurity that now looms, to lose the steel industry at Port Talbot would be to lose a huge part of ourselves.
I'm not keen on the pollution the works produces, but it does feel like it might put something special in the air. For a relatively small town, Port Talbot has created some huge stars including Sir Anthony Hopkins, Richard Burton and Michael Sheen. There are also a plethora of lesser-known actors or artists who come from the town. There is something about the industrial milieu that inspires so many, including the director and producer Ridley Scott, who based the Blade Runner film on how the works looks at night.
Sadly, we're used to bad news when it comes to the steel plant. When I was growing up, it was all too common to hear that jobs were being trimmed here and there. Yet the last few months have truly sent shivers down people's spines in a way I haven't felt before. When 750 job cuts were announced in January, a sense of panic began to swell. Comments like 'Without the steelworks, this town is nothing' are heard a lot in cafes and shops now. These remarks are as much about our identity as they are about the local economy.
Many people like me come from three or four generations of family members who made steel. An uncle once told me it was the proudest day of his life when he, his siblings, father and grandfather all got the bus together on his first day there. People are proud of our industrial history, but what's great about the 100 years of steel production in Port Talbot is the diversity it's brought us. The town has Italian and Irish diaspora communities who settled generations ago, and the friendships between many of these families has generally survived throughout this time.
When many industrial towns were being ripped apart as mines or plants shut, Port Talbot managed to remain one of the few exceptions. As a result, it is still a relatively close-knit community. I dread to think what shutting down the hub of the local economy would do to that. Even if a purchaser for the steel business found, it seems likely that assets could be stripped and sold or more families could face financial insecurity through further redundancies.
One option for saving the works could be a co-operative model; given the strong attachments people have, I'm sure workers, managers, locals and former residents would all invest in community shares, in addition to government intervention.
The current crisis in steel production cannot last forever, especially if the right action is taken. In towns like Ebbw Vale, residents will tell you how the end of steel production meant things were never quite the same again, just like losing a loved one. I worry that if the government continues to sit idly by, it will not only oversee the end of an industry, but it will make an irreparable tear in the cultural fabric of Port Talbot and it's proud working class, industrial heritage.
Join our new commenting forum
Join thought-provoking conversations, follow other Independent readers and see their replies