It's time the US saw the true face of British culture: sausage rolls
I once got into a conversation about the merits of sausage rolls with Ed Miliband. He liked them hot; I like them cold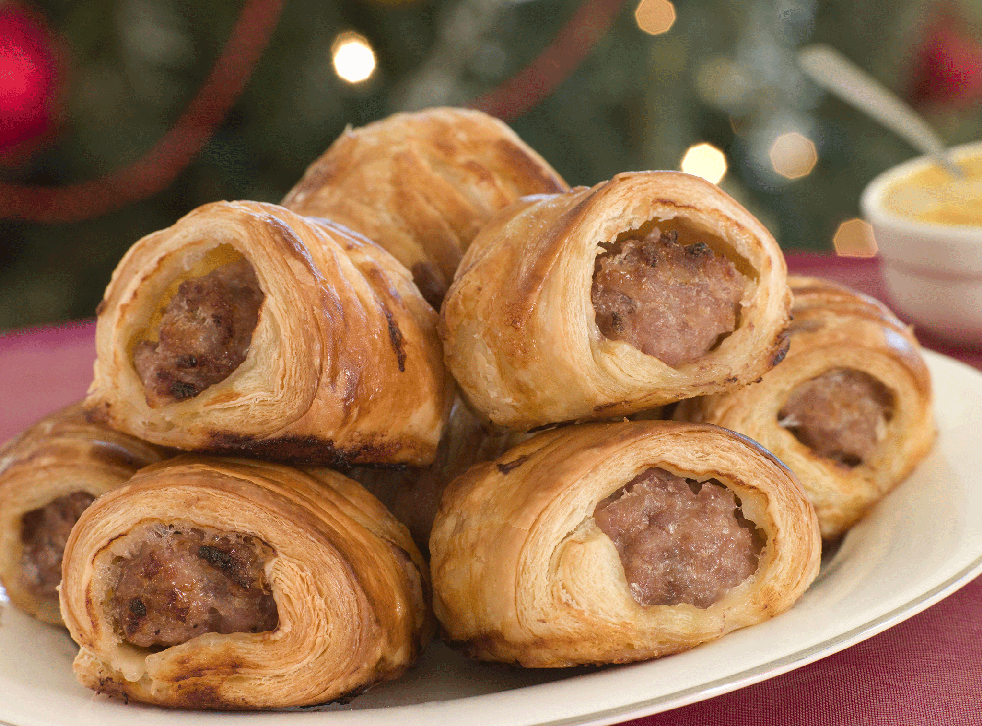 The special relationship, if not already imperilled by David Cameron's EU policy, is in danger of collapse over something we Brits hold dearer to our hearts than tea and talking about the weather: the sausage roll. It turns out that America had never heard of the pork-and-pastry snack before The New York Times printed a recipe with, rather curiously, the suggestion that it is eaten by aristocrats on Boxing Day.
One US reader of the august newspaper thought the recipe was basically for "rolled sausage", which sounds like something you might find under the table at a five-year-old's birthday party. Of course, we in Britain know it is so much more than that. It is the taste of the crisp puff pastry crashing into the grease of the minced pork that means stores such as Greggs sell 2.5 million sausage rolls in this country every week.
There is a reason why, when George Osborne threatened to slap VAT on sausage rolls and pasties in his 2012 Budget, there was such an outcry that you could sense a revolution was only days away when the Chancellor backed down. We, the people, would have been at the gates of Downing Street, brandishing our Greggs paper bags (empty, of course – they never stay full for long). Those meddling EU bureaucrats once tried to ban the term "sausage roll" because of insufficient meat content but there was, rightly, fierce resistance from Britain. I am all in favour of staying in the EU, but if Brussels tries to come at our sausage rolls again I will vote to leave.
I once got into a conversation with Ed Miliband, when he was the Labour leader, about the unhumble sausage roll (this was well before the infamous bacon sandwich incident). We were on a station platform travelling back to London after an interview. He offered to buy me one while we waited for our train. Did I want it hot or cold, he asked. When I said cold he wrinkled his face and launched into an impassioned speech about how they are good only when they are hot. I disagreed: cold (but not too chilled) is tastier, almost meatier. The point of our discussion was that there are few other foodstuffs that could excite such debate.
If there is a surge in interest for our very British snack among Americans – which I am sure there will be – then that is a wonderful thing. It's about time. The news that Americans are clueless about sausage rolls is encouraging, in a way, because so much of our language, culture and food is derived from America. I heard a British academic talking about "stepping up to the plate" on Radio 4 yesterday, while the other day I had to correct my daughter for calling a ladybird a "ladybug". The menace of political correctness and extinguishing freedom of speech on university campuses began in the US. Now it has taken root over here.
It's not all bad, of course. The Americans have given us Friends and The West Wing, and I really don't mind people in shops over here telling me to "have a nice day" (though many give it a heartier English spin with "have a lovely day").
But while we have some notable exports to the US, including Downton Abbey (in which they definitely do not eat sausage rolls on Boxing Day) and One Direction, most of the cultural, soft power in the special relationship is, if you like, flowing in the other direction.
So come on, America, step up to the plate – and have a sausage roll.
Join our new commenting forum
Join thought-provoking conversations, follow other Independent readers and see their replies