Debate: What's wrong with the England Football Team?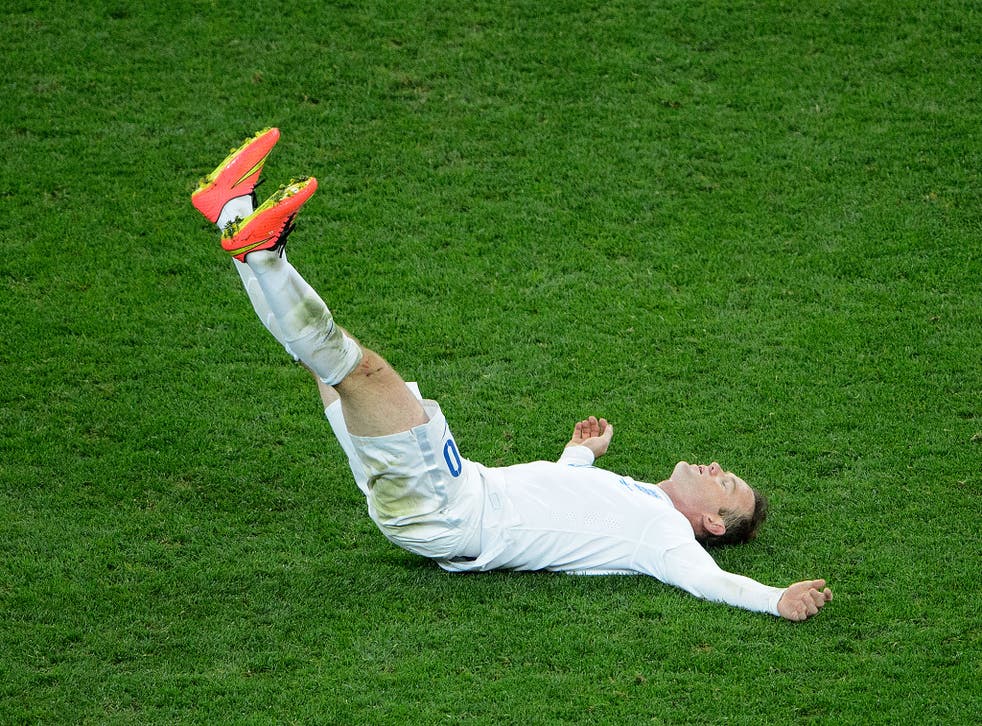 Football is one of the great exceptions to the grand tradition of English pessimism. Every four years this is tried and tested at the World Cup, and proven all over again. That said, this time things looked like they could be different. For the first time in recent memory, expectations seemed to be set at a rational level (low).
Yet even with the lowest of expectations, England have managed to lose their first two games, and that's never happened at a World Cup before. So what's wrong with our boys? After last night's 2-1 defeat by Uruguay, here are four reasons doing the rounds this morning
No star players
In both their defeats, England were unravelled by two players: Italy's Pirlo and Uruguay's Suarez. Is there anyone in the England squad who can single-handedly shape the outcome of a match in the same way? Rooney has always seemed like the answer, but as The Telegraph's Jeremy Wilson writes: "Sport is about seizing your chances when it matters. Luis Suárez showed that when he so clinically finished two of his chances. Rooney, for all his industry, threat and even a goal, fell narrowly the other side of that knife-edge."
Uruguay 2 England 1 player ratings

Show all 22
Everything right except the football
Perhaps the most depressing thing about England's departure is just how advanced - and yet fruitless - their set-up is off the pitch. As The Guardian's Daniel Taylor writes: "England have a 72-strong entourage from the Football Association including a psychiatrist, nutritionists, a turf specialist, a cook and at least one guy whose job seems to be to spray the players with water when they start overheating." And yet they still can't beat Uruguay.
A lack of foresight and preparation
The only surprise on last night's scoresheet was Wayne Rooney. How could the team not have been fully prepared for the world-class Suarez? "This defeat, with Luis Suarez allowed to trample all over England's defence, hurts more than any other because we could all see it coming," writes Neil Ashton for the Daily Mail.
Our very own Ian Herbert couldn't believe it either. "The goalscorer who has probably ended England's World Cup was the most predictable one in the tournament. His threat will have been analysed 100 times. And still Luis Suarez cleaved open England's central defence. Again and then again."
Roy Hodgson needs to go
With top players like Sturridge, Gerrard and Sterling, the manager has to take the blame, the Metro has argued on their blog. "Having now guided England to two opening World Cup defeats for the first time in their history, Hodgson says he won't quit. Liverpool fans won't be surprised. He said the same when he was at Anfield and took them to the relegation zone."
Do you think Hodgson should resign? Let us know by taking our poll.
@maxwellbenwell
Register for free to continue reading
Registration is a free and easy way to support our truly independent journalism
By registering, you will also enjoy limited access to Premium articles, exclusive newsletters, commenting, and virtual events with our leading journalists
Already have an account? sign in
Register for free to continue reading
Registration is a free and easy way to support our truly independent journalism
By registering, you will also enjoy limited access to Premium articles, exclusive newsletters, commenting, and virtual events with our leading journalists
Already have an account? sign in
Join our new commenting forum
Join thought-provoking conversations, follow other Independent readers and see their replies