Hate With Friends: Now you can find out who your Facebook frenemies are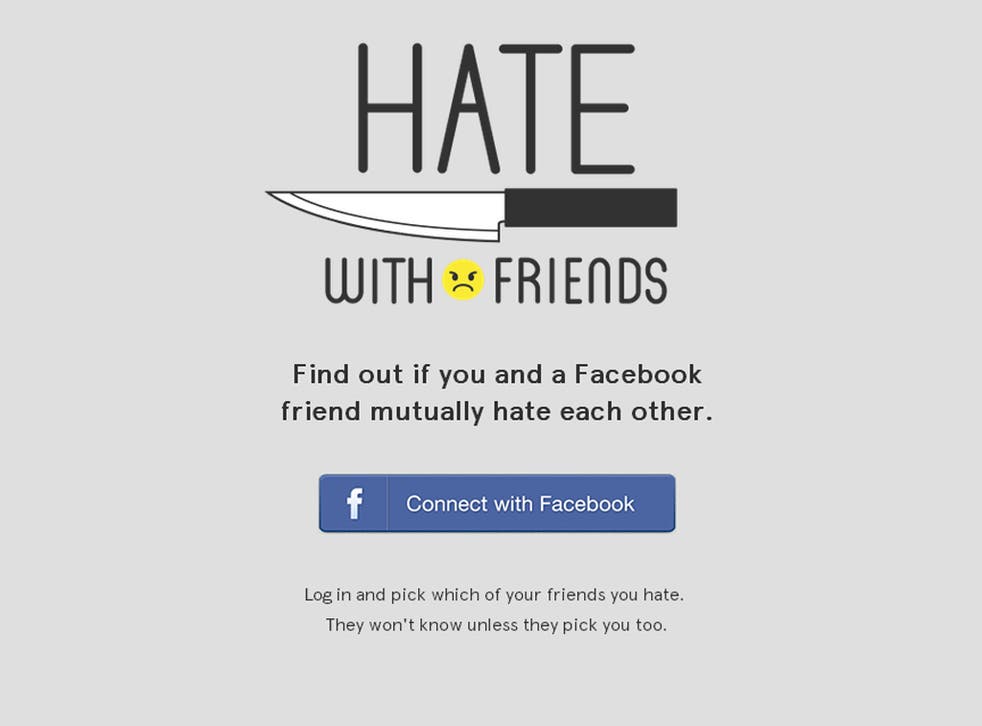 A new Facebook app could cause you to make more enemies than friends online.
The concept behind Hate With Friends is simple - the app provides a 'hate him' or 'hate her' button beneath each of your friends, with which you can decide who you're not so fond of after all.
Those on the receiving end will remain blissfully unaware, unless they have the app themselves and the feeling happens to be mutual. In this case, you are offered the logical option to unfriend them, or confusingly, send them a gift. One thing for certain is that it could make for some very awkward social situations.
Hate With Friends isn't the only app which could leave you with some explaining to do.
Taking the concept of Facebook poking to a whole different level, the bluntly named Bang With Friends allows users to reveal who of their friends they'd like to share more than status updates with. (Though they had to rebrand as 'Down' following a trademark suit with Zynga.)
There's also the very cheery sounding Death Time Calculator Facebook app, which offers a prediction of how and exactly when you'll shuffle off of this mortal coil.
And for something a little more light-hearted, the What Would I Say app pieces together parts of your previous status updates to craft some Yoda-esque prose for you to share, with amusing and baffling results.
Join our new commenting forum
Join thought-provoking conversations, follow other Independent readers and see their replies