James Corden, women can joke about sexual assault but you can't – and this is why
James Corden is listening to the unfolding of these events on a different frequency. I wish that just for five minutes I could play him the New York Police Department tape of Weinstein cajoling Ambra Battilana Gutierrez into a hotel room at the frequency which I can hear it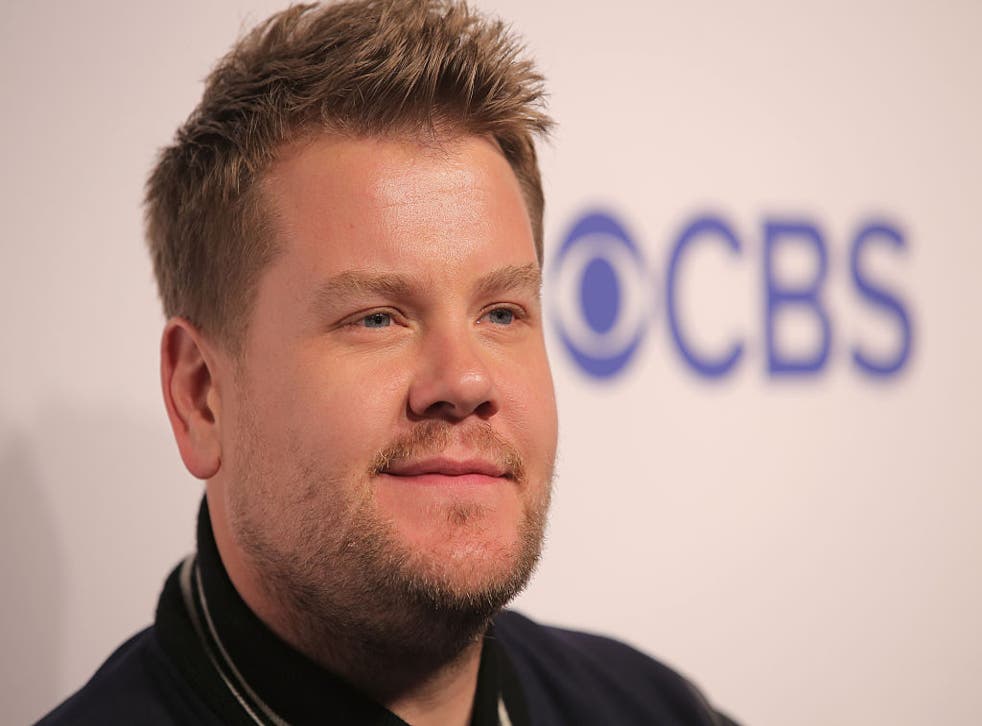 James Corden appears shocked by the global anger over his jokes about his friend "Harvey", at an award ceremony this weekend. I am not shocked. But neither am I someone who thinks sexual assault and male abuse can never be joked about.
My darkest fear and largest ongoing bugbear with 21st century society is mine to utter deadpan one-liners on. I woke at 5.30am this morning and couldn't go out running then as it was dark and I might have gotten raped, but if I left it until 7.30am then all the men in vans would be off to work and I would have been steadily abused every 300 metres. This has gone on since I was 11. Tiny daily quandaries like this, plus two decades in the media make a woman very realistic about what many men behave like, so when I work with men like Weinstein (never met him, thank god) and that man comes in late to the office of a morning, I'm the sort of woman who'll reply to the question "Where is X?" with "Oh god knows, probably standing sheepishly in his garden burning last night's clothes."
And that, my friends, is a rape joke. But it's not really a joke-joke boom-boom haha, more a signifier that this man's behaviour creeps me out. However, it's not illegal to target all the interns for sex, talk only to women's tits, or "pre-arrange models to party with" after conferences. Plus if one did raise any concerns about this type of man, then 12 people in that company whose denial works in tandem with their mortgage re-payments would laugh awkwardly and mumble, "Oh that's just what he's like, he's a bit of a nightmare, but he's, cough, harmless really. He has his, um, demons."
But Corden, on the other hand, cannot expect to LOL it up with ease about "Harvey" – who he's on first name terms with – being accused of using his power again, and again, and again, to schedule hotel room auditions. I'm not saying "Corden does not have the right to joke". No, he has the right to open his mouth and say anything. But if Corden expects those jokes to land smoothly, at this moment in time, he needs to know that by about Thursday last week, perhaps like many women, I had a retinal migraine from silently, but angrily enduring the question "But how do powerful man get away with this?" In fact by the weekend I was considering answering it personally by hiring a billboard on the Hanger Lane Gyratory and beginning a complex spider diagram of the thousands of differing and interlinking types of pushback, derision, disbelief, mud-slinging and career jeopardy that a difficult woman will face for saying "Not ok. And not fair."
Myleene Klass describes how Harvey Weinstein offered her a sex contract in 2010 interview
My biggest concerns were that the 30 metre by 120 metre billboard might not be large enough to house sex-pest in the workplace subsections such as "She's just a talentless slag with a grudge", as well as, "He has two lovely children, why spoil their lives?" or "But his company spend millions of pounds at my firm which pays dozens of salaries" or the "I have no witnesses and when I say it out loud the story just sounds like I was complicit" or "This is my fault. I did go in that room with him and maybe my expression suggested I wanted him to wank" or "The last woman who said something disappeared out of the business, and his wife stood by him, and now the complainant is working in a different field altogether and is very bitter."
The billboard would not solve anything, but could be empowering to look at, plus at least when another dickwad taxi driver turned to you after a radio news bulletin and said, "Oh these women are all saying he's done stuff NOW aren't they? Why now, eh?" at least one could shout, "Driver, I need to re-route past the Hangar Lane Gyratory where Grace Dent is up a step ladder and she is really very, very angry."
Harvey Weinstein: his accusers

Show all 42
If Corden cannot understand why his jokes about, for example, Weinstein allegedly "masturbating into a plant pot" aren't making people laugh coming from his mouth, then it is because he misunderstands the level of anger. But, James Corden is listening to the unfolding of these events on a different frequency.
I wish that just for five minutes I could play him the New York Police Department tape of Weinstein cajoling Ambra Battilana Gutierrez into a hotel room at the frequency which I can hear it. The frequency I hear things after decades of dealing with men like this. The fake desperation to make things better, his constant reminders that it is she who is creating an embarrassing scene and that this is a fine hotel where he stays regularly and people know him. His reminders that he is famous, or that the touching she is clearly upset about is normal and minimal. And that he is absolutely entitled to another chance to be alone with her and prove himself, and that she just needs to shut up now and stop making a fuss. Most men will never hear that tape at the frequency a woman can hear it, with its sub-meanings, inferences and dark manipulations laid bare. And if you don't quite understand why we're so angry, excuse us if we don't quite think it's territory for your comedy either.
Join our new commenting forum
Join thought-provoking conversations, follow other Independent readers and see their replies