False rape allegations are rare – rape is not. Stop using the case of Jemma Beale to discredit all women
If there were thousands of Jemma Beales out there, there's little doubt in my mind that we'd know about it. But there aren't. Right now there's only one, which is why we know her name. Meanwhile the names of most rapists will be forgotten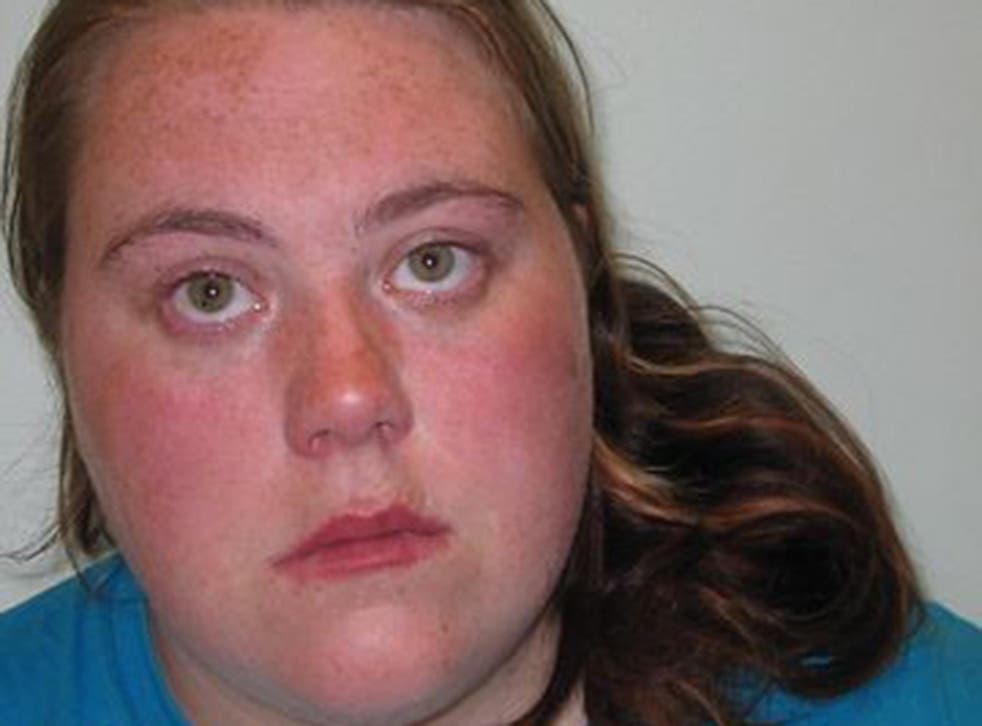 False allegations of rape are rare – rape itself is not. It's understandable, then, that instances of the former are more likely to hit the headlines than the latter.
Why report on a phenomenon that is commonplace, affecting an estimated 85,000 women in England and Wales every year? Rape isn't news. By contrast, criminal convictions for lying about rape, such as the 10-year sentence handed down to Jemma Beale, command our attention precisely because they are unusual.
Twenty five-year-old Beale, found guilty of four counts of perjury and four of perverting the course of justice, has made international news, with headlines describing her as "attention-seeking" and "a serial liar". It's hard not to detect the sense of relief that accompanies the sharing of reports on Beale's crime.
"See?" the sharers seem to be saying. "We told you women lied about this stuff!" As the comedian Reginald D Hunter tweeted yesterday, "for people who question why we question, here ya' go".
Feminist protests demand end to violence against women in Brazil after gang rape of teenage girl

Show all 10
Passing sentence, Judge Nicholas Lorraine-Smith argued that "these false allegations of rape, false allegations which will inevitably be widely publicised, are likely to have the perverse impact of increasing the likelihood of guilty men going free."
Having duly undermined women's faith in the justice system, Lorraine-Smith went on to claim that "cases such as this bring a real risk that a woman who has been raped or sexually assaulted may not complain to the police for fear of not being believed."
He's right, of course. Every time a woman sees members of the judiciary and the press treating the conviction of one woman as damaging to the credibility of all women, she wonders what hope she might have of ever being believed.
It doesn't matter that thousands upon thousands of rapists lie about rape without a single judge opining on how damaging this is to the real victims of false accusers. Beale must stand, potentially, for all women who accuse any man of rape, because that's what the rape culture narrative demands. If Beale didn't exist, the patriarchy would have to invent her (and most of the time it does).
Like most women, I cringe when I read of the actions of someone such as Beale. I despair at the fact that her conviction will be used as "proof" that rape is something about which women routinely lie, almost as though on a whim.
I don't, however, believe that this is inevitable, or that women in general should feel any shame. Beale must be punished for what she has done, but that does not include "increasing the likelihood of guilty men going free". No, Judge Lorraine-Smith. That's on men like you, for reinforcing the idea that one very unusual case should have repercussions for victims of a far more common crime.
That 99 per cent of convicted sex offenders are male does not mean that most males are sex offenders. Nevertheless, it does indicate a connection between the construction of masculinity and sexual entitlement. Alas, it's a connection that is so longstanding and so ingrained that it has become "just the way things are". The maleness of sex offending is unremarkable, therefore it goes unremarked.
Theresa May says rape clause forcing victims to prove they were attacked is about 'fairness'
A woman lying about rape, on the other hand, is not "just the way things are". There's no common pattern of women inventing tales of rape in order to live a life of "bogus victimhood". Yet when one woman does this, all women are expected to pay the price. I, for one, refuse to.
If there were thousands of Beales out there, there's little doubt in my mind that we'd know about it. But there aren't. Right now there's only one, which is why we know her name. Meanwhile the names of most rapists will be forgotten (if they're ever known at all).
One woman's lies do not justify the discrediting of all future rape victims. Anyone who thinks otherwise is looking for a way to make rape appear far more rare than it actually is. I can't help feeling those people are the ones we should treat with the most suspicion of all.
Join our new commenting forum
Join thought-provoking conversations, follow other Independent readers and see their replies