It's time to dispel the myth that another Labour leader could have done better than Jeremy Corbyn
Even Tory MPs have admitted that Corbyn's vision for Britain inspired not only young people but a large number of older voters exhausted by years of austerity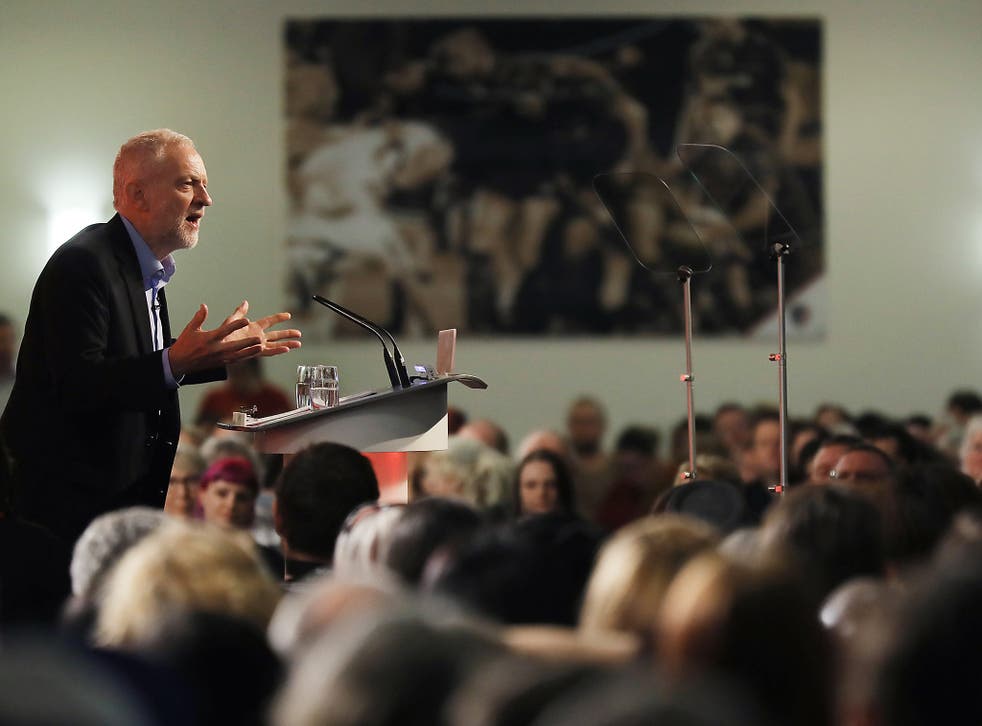 There's a hypothesis floating around in the dissection of last week's surprise events that Labour could have won an outright majority if someone other than Jeremy Corbyn had been leading the party into the election. Rather than the the most inept Conservative campaign in my living memory, the theory goes, it is down to Corbyn's incompetence that his party is not in government today.
Despite confounding his critics, some of them now believe a different Labour leader could have won the election outright. "Any other Labour candidate but Corbyn would have beat May," wrote one. Another Labour MP, a prominent critic of the Labour leader, told me they share this view. "There is no doubt that with a different leader we would have won," they said. "Jeremy energises parts of the electorate, but alienates others.
"We need a leader who can cut through across all regions, classes and communities. But his leadership of the party is now unassailable, so that is a moot. In order to win next time we have to start broadening our appeal. It is not clear that Jeremy wishes [or] is able to do that, but if he builds the right team around him, and listens to them, and continues to show he's ready to occupy the centre ground (as per the manifesto) then it may be possible to close the gap further."
General Election 2017: Big beasts who lost their seats

Show all 7
But, they added, "Jeremy's general incompetence and unpopularity over the last 18 months inadvertently set a trap for May, and boy did she fall into it. Talk about the law of unintended consequences."
While it is likely accurate that Theresa May might not have made her foolish political calculation to call an election if a Labour politician other than Corbyn was leading the party, the idea another leader would have fared better with the electorate is a folly.
An alternative Labour leader would not have won the election outright. Corbyn increased his party's vote share on the last election by almost 10 per cent, giving Labour its biggest swing since Clement Atlee in the aftermath of the war in 1945.
Last week's result was a significant improvement on Ed Miliband's poor showing in 2015 – in both seats and vote share. Any leader would have had to build on this base. It would be dubious at best to suggest Owen Smith, who challenged Corbyn for the top job last year, would have won 64 more seats, granting Labour its absolute majority. As The Times columnist Philip Collins has already pointed out, a sizeable chunk of the 40 per cent of the vote share is directly attributable to Corbyn. Aides of the leader also point to his personality as a major vote winner when contrasted against May's distant and cold approach on the doorstep.
Since Tony Blair's election in 1997, turnout among the youngest voters has also been falling at every ballot. While there is a little hard data, it appears that Corbyn has managed to reverse this trend, leading to what some have coined as a "youthquake" in British politics.
Ed Miliband, in the face of opposition by some in his party, offered young people a discount on their tuition fees. Corbyn offered them no fees. That was a direct incentive for young people to vote – and they did so. Would another imaginary leader have been so bold?
But these promises were not the sole reason for the gains Corbyn made for Labour last week. His anti-austerity message resonated with a large proportion of the under-fifites fatigued by years of cutbacks. The Tories know this. Conservative MP George Freeman openly admitted in The Telegraph that the Corbyn surge was "fuelled by a young millennial cohort and a massive vote by public service professionals fed up at the prospect of indefinite austerity". It's hard to envisage another leadership figure within Labour standing on a platform that offered voters so much. Think back to the 2015 leadership race when Corbyn voted against the benefit curbs imposed by the former Chancellor George Osborne – unlike his rivals.
Election fallout: Queen's speech could be delayed
There is also little evidence to suggest others would have done better during election confidence polling, raising ambitions for the party and potentially converting that into votes. One poll in May found that Corbyn himself actually enjoyed higher popularity than his potential challengers or successors. Among those polled, only 24 per cent said they would consider voting for Yvette Cooper, who was widely believed to be on on manoeuvres for leadership bid before the election. A further 25 per cent said they would do so if Sadiq Khan, the London Mayor, was pulling the strings while 31 per cent opted for Corbyn.
His campaign (and Theresa May's poor efforts) also dispelled the political myth that a manifesto and its policies have little bearing on the outcome of a general election. Corbyn's vision as set out in his manifesto was overwhelmingly supported by the public, whereas May's – with its policies on fox hunting and the now infamous "dementia tax", which forced a U-turn mid-campaign – were rejected.
It is fanciful that an alternative Labour leader would have risked such a staunchly left-wing manifesto being dubbed a return to the 1970s four weeks before a general election. No other Labour leader, in short, would have dared to deliver this result.
Join our new commenting forum
Join thought-provoking conversations, follow other Independent readers and see their replies