A vote for the Labour leader? That'll cost you £25 - even if you're a member. So much for anti-austerity politics
'The ridiculous charge is an attempt to keep the most working class, marginalised people from voting for Corbyn. It's an insult to anyone in a difficult financial situation and an attempt to stifle their political voice.'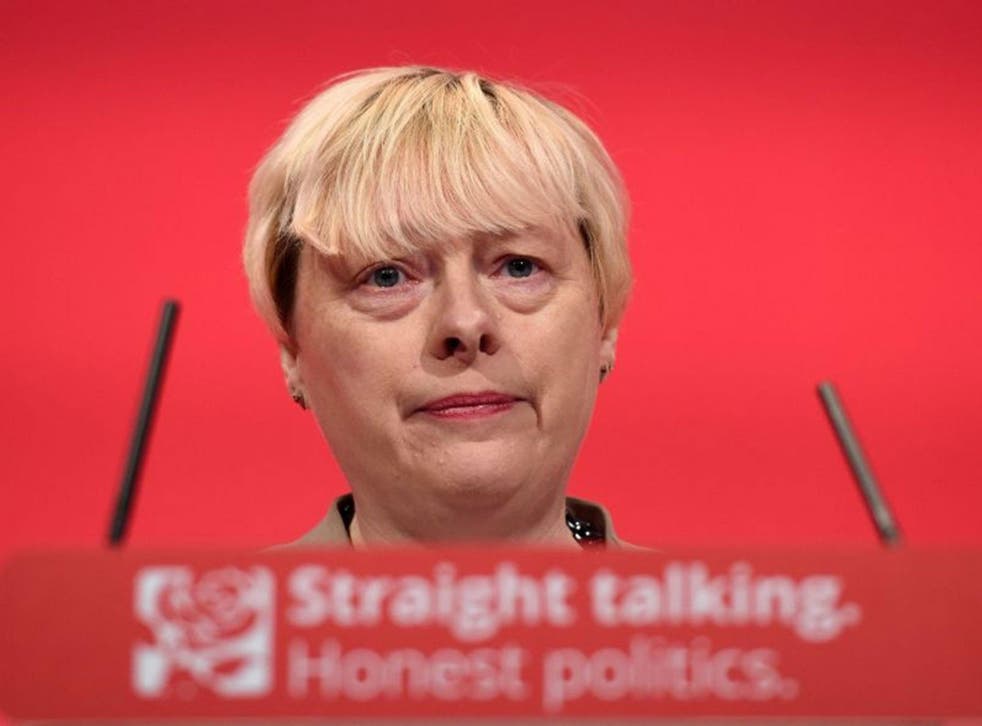 According to the Labour Party website: "As a democratic, socialist party we welcome people to join… from all walks of life, to have their say and influence policy. We welcome membership applications from individuals, families, young people, students, workers, unemployed, older people – anyone with an interest in building a better Britain."
It also states: "To newcomers, working out how everything fits together can seem a bit of a maze" - and they're not wrong there. New members, including those young and unemployed supporters, have been left wondering why some members of the National Executive Committee (NEC) have voted to retrospectively disenfranchise them. Following a decision taken last night, the 130,000 members who joined in the last six months are no longer able to vote and will have to re-register and pay a whopping £25 registration fee if they wish to vote in the upcoming Labour leadership election.
£25 is an outstanding amount of money for the young, the unemployed, workers on low wages, and older people – the very groups the party purports to represent. A person looking for work, unable to work because of illness, or a person who is pregnant, a carer, or a single parent on low income and working less than 16 hours per week is given between £57.90 and £73.10 per week to live on. So if you are on benefits, becoming a supporter of the Labour Party will cost you between 34 per cent and 45 per cent of your weekly income. Being a member of the Labour Party then starts to look like an opportunity for the privileged few, rather than one available to all.
Jeremy Corbyn: Democracy is splendid
The move was supposedly an attempt to prevent a split in the party, but by bringing these measures in, members of the NEC who voted in favour of the motion have already ripped up their supporters' trust. Many new members joined following Brexit, feeling motivated to engage with politics after seeing figures like Boris Johnson, Michael Gove and Nigel Farage exploit the concerns of working class communities worn down by years of Tory-led austerity. They joined Labour in the hope of becoming involved in their local branch and voting for a leader - be it Angela Eagle or Jeremy Corbyn - who would create a credible alternative to the Conservative Party.
Instead, the NEC have decided to financially and democratically exclude members, who they suspect are largely Corbyn supporters, to further their own party goals of winning at any cost. Furthermore, some in the NEC have been accused of gerrymandering after the vote was taken on the motion which was not included on the agenda, and after Corbyn and other pro-Corbyn members had left the room. So much for restoring trust in the Labour Party.
This move only serves to exacerbate the social exclusion of those who need more than ever to be given a voice within mainstream parties. If you needed proof of their anger, the damning protest vote against parliamentary politics during the EU referendum was pretty hard evidence. Amina Gichinga, 26, a recent Labour Party member and community organiser in Newham, told me recently, "The ridiculous £25 charge is an attempt to keep out the most working class marginalised people from voting because they know it'll amount to a landslide vote for Corbyn. £25 is some family's weekly shopping money - it is an insult to anyone in a difficult financial situation and an attempt to stifle their political voice."
The most ridiculous claims made about Jeremy Corbyn

Show all 11
"This charge will only serve to make people who are new to engaging with politics disaffected again," another Labour supporter, 29-year-old Kjeli Eldor, said.
Corbyn may attempt to get the vote overturned and he may have to resort to legal means, since the Labour website made it clear that membership bought a vote. In the meantime, for those who wish to vote but cannot afford to, you can join the union Unite as a community member and pay 50p a week before becoming an affiliate member by 8 August.
Join our new commenting forum
Join thought-provoking conversations, follow other Independent readers and see their replies