The Jeremy Corbyn story that nobody wanted to publish
The dominant media narrative says that affluent, successful celebrities wouldn't support Corbyn - he's a loner surrounded by 'loony lefties'. So it's no wonder publications didn't want to hear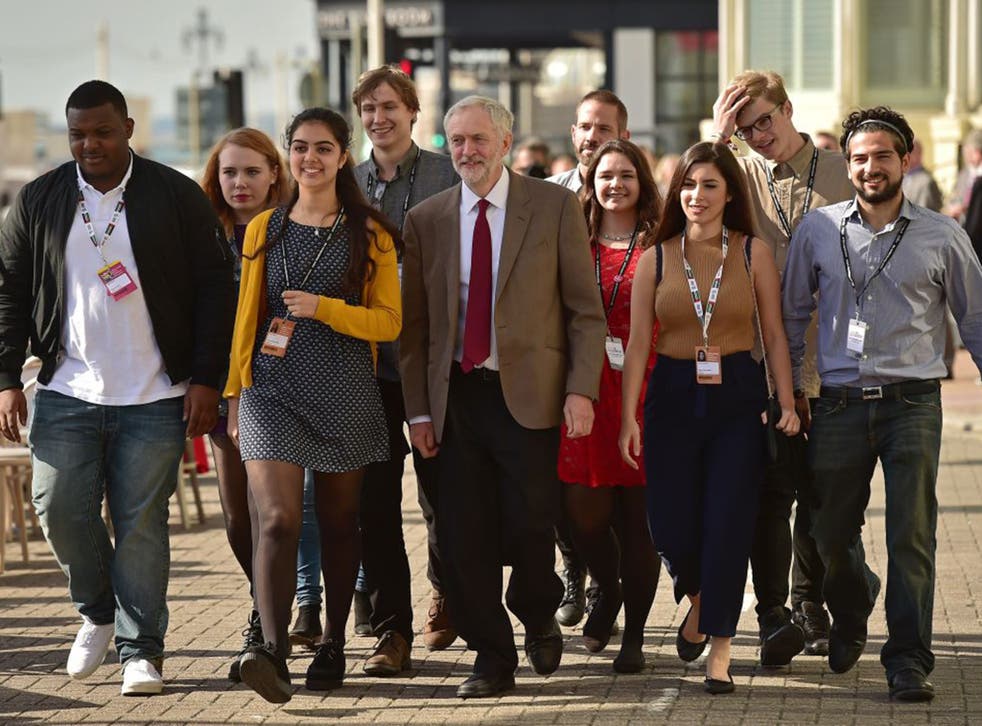 Yesterday, I wrote a blog about the Jeremy Corbyn tour – known as #JC4PM – which the media had failed to cover. I wanted people to know about the existence of the tour, but I also wanted to alert people to the fact that none of the newspapers I contacted were interested in reporting it. Journalist after journalist told me that the story was 'not newsworthy'.
'Not newsworthy' is obviously not a scientific term. It's purely subjective. And it's also plain wrong if you consider what the #JC4PM tour is.
The #JC4PM tour was drawn up in the same spirit as the rallies that were organised by local activists during Jeremy Corbyn's leadership campaign. It was spontaneous. Comedians, musicians, poets and political activists were all enthusiastic about putting on big shows to show solidarity with Corbyn and to rally the troops in the same way as he had last summer. We were not asked to do this by the Labour Party - or even by Jeremy Corbyn's office. It was something we drew up together.
There is a fantastic range of talented people who will perform or speak for Jeremy, including Charlotte Church, Michael Rosen, Brian Eno, Ken Loach, Billy Bragg, Mark Steel, Jeremy Hardy, Francesca Martinez, Mark Serwotka, Shappi Khorsandi, Arthur Smith, Patrick Monahan, Janey Godley and many more. Some big names have said they are happy to perform but they are booked up for the dates we have already planned. So there are even more surprises to come.
As someone who has put on comedy night fundraisers for the Labour Party for over three years (I've raised over £100,000 in over 160 events), I can tell you that many of these names would do nothing for Labour before Jeremy Corbyn was leader. Labour developed a bad name - associated with the illegal Iraq invasion, with supporting benefit sanctions and staying too quiet on Tory austerity.
The most ridiculous claims made about Jeremy Corbyn

Show all 11
However, now more celebrities are backing Jeremy Corbyn because he represents hope: a move away from top-down politics where we are invited to debate and discuss policies that have formerly been none of our business.
So why aren't the media reporting on the #JC4PM tour? Why is it being dismissed as not newsworthy? Why aren't we being told that Jeremy Corbyn has support from across entertainment and culture and that these talented people are prepared to put their reputation on the line for the Labour leader?
Jeremy Corbyn's relationship with right-wing media
The answer to these questions seems to be that many in the media don't want to report a story about how leading musicians, poets, film-makers and comedians support Jeremy Corbyn. It wouldn't go along with their narrative and would undermine their own credibility with their readers. They want Jeremy Corbyn to look like a loner who has little support, or only the support of people that the media have already demonized – those mysterious "loony lefties" who aren't talented and successful celebrities. Probably best to ignore it altogether.
But, when I drew attention to this on my blog, I think I still managed to make a difference.
The response has taken me by surprise. I have had 7,000 hits in under two days. And since people began discussing it, stories about the tour seem to have begun to appear in newspapers that previously reacted with disinterest.
Many in the media may oppose Corbynomics but, in the end, they have to respond to the people's interest.
The #JC4PM tour starts at the O2 Forum Kentish Town on Thursday. Tickets start at £10 and can be bought online at http://o2forumkentishtown.co.uk/
Join our new commenting forum
Join thought-provoking conversations, follow other Independent readers and see their replies