The John Whittingdale revelations make David Cameron look a lame duck
After his mishandling of the EU referendum and the Panama Papers, this latest scandal does nothing to assuage concerns about our Prime Minister's judgement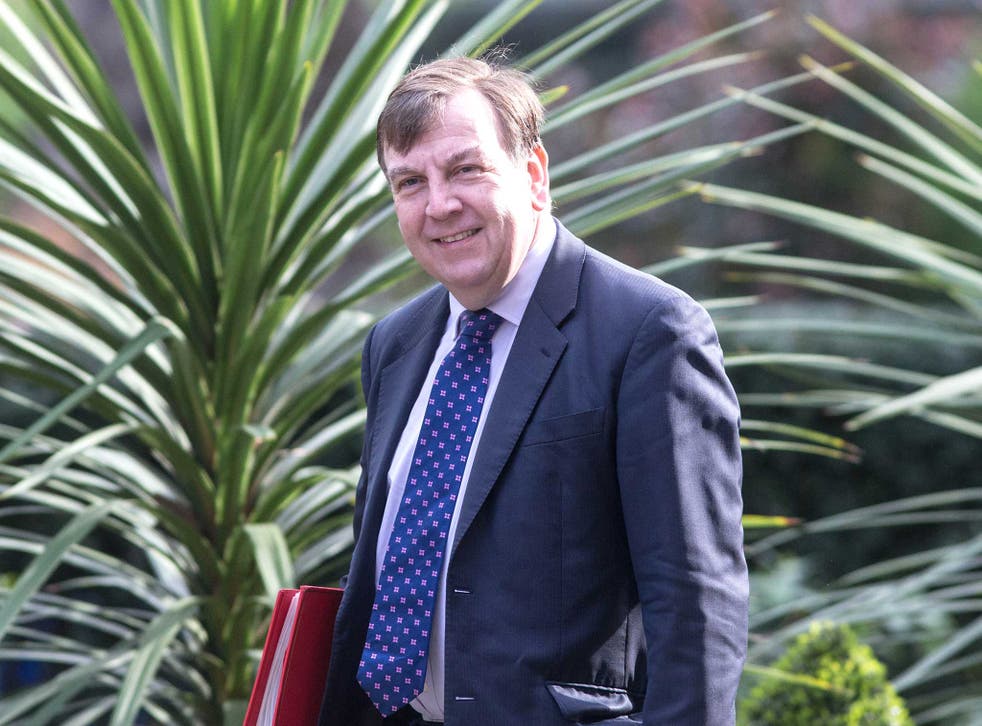 After starring over five hugely entertaining Sunday newspaper pages, John Whittingdale is on the verge of a sound thrashing. And to any of you tempted to mutter "Nothing new there, then", I say only this. Hush.
Whatever relationship our media overlord had with dominatrix "Mistress Kate", he had no idea of her profession, as this least curious of men credibly insisted, after they met via an online dating site. Besides, that was before he joined the Cabinet as Murdoch Secretary of State for Media (And Other Stuff) - "Rupert Murdoch", he once answered when asked once which media figure he admired most - with a brief to kill off Leveson 2 and restore the newspaper status quo ante the phone-hacking disgrace.
A single man's adventures are none of our beeswax, as we were righteously informed last week by journals which have, now and then, not taken such alaissez faire approach to the amorous activities of public figures.
However, the Mail On Sunday has now broken ranks, and introduced us to a couple more of Whittingdale's playmates. Interestingly, the Sunday Times sampled its rival's story, with a pointed reference to an anticipated Whittingdale raid on BBC revenues. A Murdoch title's eagerness to put his embarrassment on its front page may not bode tremendously well for Whittingdale's survival chances.
And so to the leading lady of the MoS extravaganza, Stephanie Hudson, a 36-year-old mother of three and medical receptionist whose previous endeavours included topless modelling and a cameo in an American soft porn TV series called Hotel Erotica. She and her twin Samantha hold the honour of being the first sisters to appear together on Page 3, and were informally known as 'The Boobie Twins'.
The informal name under which she stored Whittingdale in her phone contacts list was "Sexybum". It's not known if that was the sobriquet he used to mask his identity, though she does reveal that when she asked about his job, he told her he was an arms dealer.
Perhaps that is what Mistress Kate told him she did for a living, hence his ignorance about her dungeon-based employment. And maybe, when she did, he replied: "Snap! Me too!" In which case, you can imagine them spending their time together trying to sell one each other imaginary shoulder-held ground-to-air missile launchers and bunker-busting incendiary devices.
Ms Hudson further claims that he showed off by letting her see his official papers ("Alright, darlin', wanna see what I keep in me red box?"); that the pair were thrown out of a bar at the Savoy Hotel – the Savoy! – for "drunken heavy petting" (apparently he was groping the very breasts that once adorned Page 3); that he referred to his Maldon, Essex, constituents as "reprobate oiks" (a touching reminder of those hotly denied allegations concerning Andrew Mitchell); and that Whitters sent her a covertly-taken photograph of 10 government colleagues enjoying an al fresco lunch at Chequers.
So far, so massively entertaining – though not perhaps damaging enough to terminate a Cabinet career. Where things take a turn towards the potentially lethal is with the arrival on the scene of Natalia Lokhanova, a Belarussian "beauty" with whom he stepped out in 2012, taking her in February to the Brit Awards, and later to meet reprobate oiks at a constituency event. Her father, it is reported, was once a USSR military officer.
It's at this point that one hears a distant echo of the Profumo Affair, with its captivating cast of Tory Cabinet ministers, sex workers, grand country houses and Soviet intelligence officers.
Whittingdale avoids questions
This is, in its detail, an entirely different case. Whittingdale has not compromised national security (whereas Profumo was the War Secretary) or lied to about his relationships to the Commons. But what did such harm to Harold MacMillan in 1961 was the crystallisisation of a nebulous sense that the Tories were cocky and reckless, and that an affable but bumbling One Nation PM, despite having won a general election the previous year, had lost control of his administration.
How much harm the Whittingdale revelations will do David Cameron is hard to call. But in the wake of him mishandling both the EU referendum and the Panama Papers, it does nothing to assuage concerns about his judgement. It is far too soon to dismiss him as a dead duck. But time-limited as he already is, he begins to look a lamer duck than before.
As for Whittingdale, he will, God love him, try to brazen this one out. So long as there are no more Boobie Twins or sultry temptresses from former Soviet republics waiting to crawl forth from the online dating woodwork, the Brexit poster boy may just succeed.
On the other hand, if the Tory back benches feel he is becoming an intolerable embarrassment, and communicate that feeling to Downing Street via the usual channels, he could be gone very soon. In accord with the strict demands of rough justice, in other words, Sexybum is at the mercy of the whips.
Join our new commenting forum
Join thought-provoking conversations, follow other Independent readers and see their replies