Jose Mourinho is a flawed genius who is now running the risk of destroying his own legacy
Last year's unforgettable reference to Arsene Wenger as an 'Specialist in failure' now drips with karmic irony as title defenders Chelsea, in a shocking about-turn, skirt the cliff above the relegation zone and Arsenal smirk from second place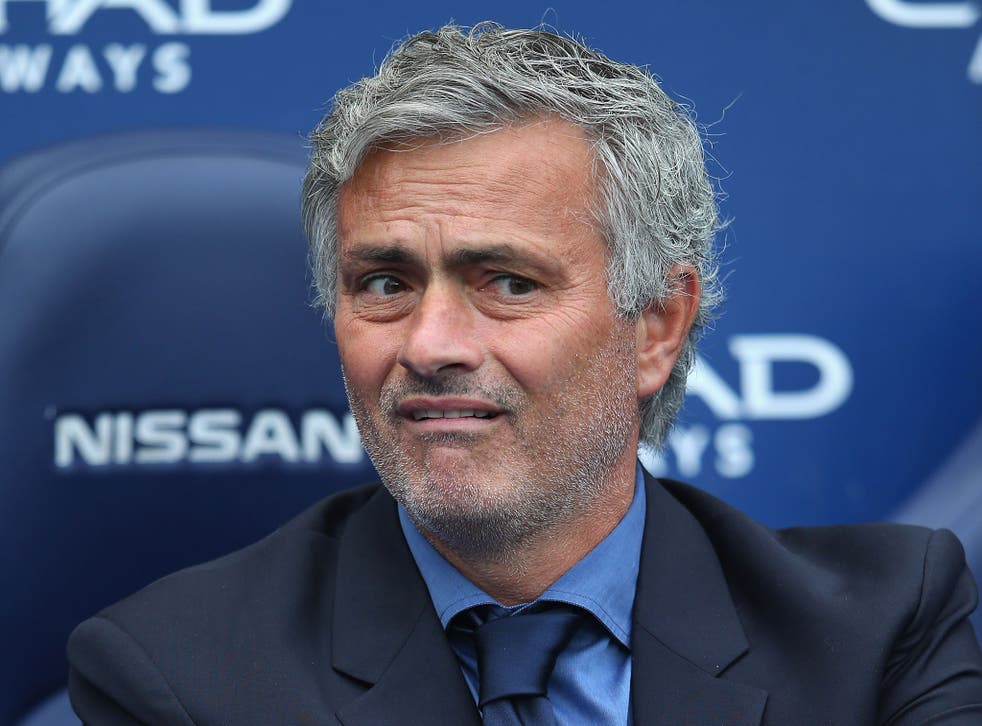 José Mourinho, the self-anointed Special One, has never been the silent one. But to call him arrogant, narcissistic, and egotistical (he does, after all assume George Clooney is a natural choice to play him in a lifetime movie he perceives inevitable) is all part and parcel of his winning history.
For it is Mourinho's caustic wit, along with his stubborn attention to detail and painfully organised brand of football that has galvanised Chelsea to win three league titles, an FA Cup and Community Shield over two tenures to make him the most successful manager in the club's history.
His clutch of 21 trophies, sensationally won over a 15-year managerial reign that started at Benfica before following a magical path to Porto, Inter Milan and giants Real Madrid, boasts two Champions League titles, two Primeira Liga and Serie A titles and the UEFA Cup.
And yet, Mou's self-destructive habit of picking fights – not only with fellow managers, medics, referees and the FA but his own team, has destroyed his monomaniacal vision of what any Mourinho 'legacy' has ultimately left to accomplish – to establish a dynasty of successive winning teams that outlasts three, full seasons.
Last year's unforgettable reference to Arsene Wenger as an 'Specialist in failure' now drips with karmic irony as title defenders Chelsea, in a shocking about-turn, skirt the cliff above the relegation zone and Arsenal smirk from second place.
One can imagine that the Frenchman's 19-year reign of a team prone to paralysing mental blocks in crucial games has not been short of fiery, changing-room rants, but his Portuguese counterpart's own pernicious model of motivation by criticism has only backfired and seemingly estranged his sixth club in 10 years completely.
The Blue's astonishing slump to 16th place in the table and one point above relegation, just seven months after winning the Premier League eight points clear, has led to Mourinho breaking ranks entirely. "I feel my work was betrayed", he said following Chelsea's 2-1 defeat against unlikely table toppers Leicester.
It's these Machiavellian-esque mutterings of double-crossing and disloyalty that have revealed a clear fissure running deep at the Cobham training ground. Any players whom he no longer perceived to give the same level of respect or work rate as before, have , it seems, become the opposition in Mourinho's eyes.
His is an emotive management style that has always relied on building an "us-and-them" mentality. Although once successful in building an untouchable armoury around his title bearers, the confrontational siege style has gone too far for owner Roman Abramovich, the man who has already sacked Mourinho once.
The chaotic, corrosive precedent for Chelsea's 2015-16 campaign was, of course ignited after Mourinho furiously banished ex-Chelsea physio Eva Carneiro from the pitch for treating Eden Hazard in early August. In October, another of his paranoid rages was aimed at Premier League referees and a supposed conspiracy to promote an "anti-Chelsea campaign". Whereas November brought a one-match stadium ban and fine for refusing to leave a referee's dressing room and accusing officials of being "fucking weak."
As Carneiro shuffles her court papers for a wrongful dismissal hearing in the New Year, it is clear that Mourinho's own departure is justified. As the 52-year-old waits in limbo, forced to search elsewhere for his legacy, perhaps at Bayern Munich or Real Madrid, he must rethink how his addiction to the fracas will forever overshadow the force of his genius.
Join our new commenting forum
Join thought-provoking conversations, follow other Independent readers and see their replies