Judges should not have the power to destroy art on the grounds of obscenity
Plus: Awards simply for being gay do little to fight homophobia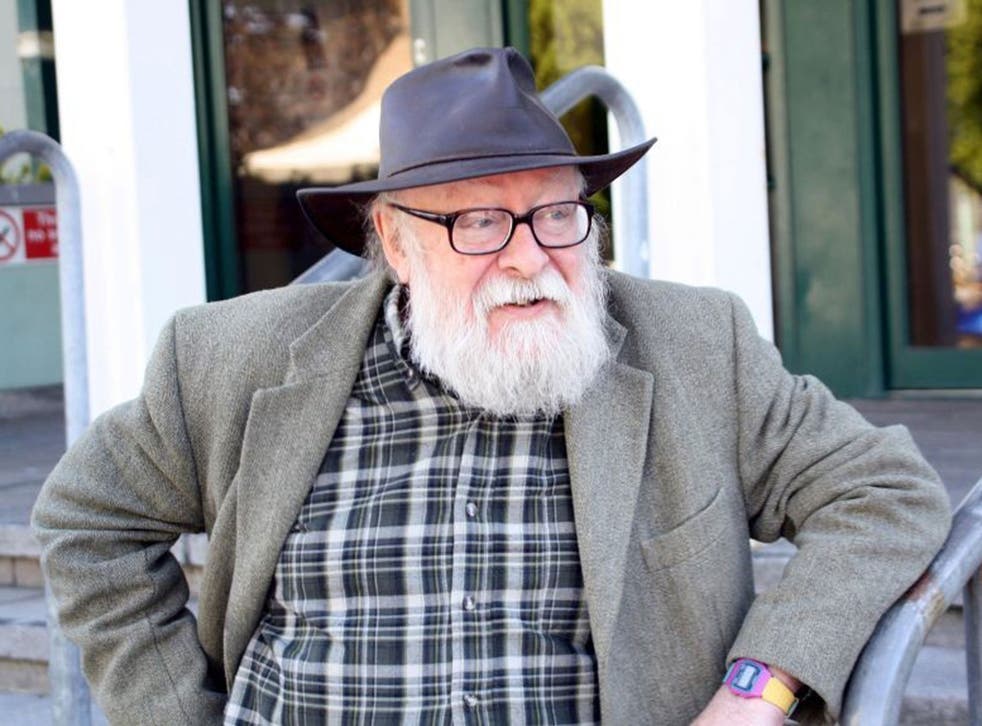 Graham Ovenden is not a man whose actions I want to defend, but his case seems timely, given that the Frieze Art Fair will attract thousands of art lovers this weekend.
The 72-year-old was a founder member of the Brotherhood of Ruralists, a group of artists (including Sir Peter Blake) who sought to promote the English romantic tradition, rather like the pre-Raphaelites. Ovenden, whose work is in public collections including Tate Britain, made his considerable reputation with dreamy pictures of very young girls and atmospheric landscapes. He's also an expert and author specialising in Victorian erotica and photography.
Make no mistake, Ovenden had an obsession with very young girls and the police were pursuing him for years. Images were seized from his studio in 1993, but after the art world leapt to his defence, nothing happened. In 2009, he was investigated again, but the trial collapsed. Finally, in 2013 he was convicted of sex offences against children dating from 1972 (six counts of indecency and one of indecent assault), and given a suspended sentence. The Court of Appeal deemed the punishment too lenient and it was revised to 27 months.
For years, a stream of girls (some just six years old) visited Ovenden's studio near Bodmin in Cornwall to pose. Now he is a convicted paedophile. What happened this week seems totally disproportionate, however. Judge Elizabeth Roscoe, sitting at Hammersmith magistrates' court, has been viewing the contents of Ovenden's studio (his own paintings as well as his collection of images by Sir Peter Blake, David Bailey and the French writer Pierre Louÿs) and ruling whether each work is indecent – in which case it must be destroyed.
This action smacks of the darkest Middle Ages, and even the judge has admitted she "risks the wrath of the art world". I would go further: this isn't about good or bad art, but freedom of expression and censorship. Bizarrely, the judge has ruled that a painting Ovenden made of a young girl without any knickers on – for a charity auction connected to Princess Diana – was not offensive.
Ovenden has been convicted and has been punished, so why is a judge arbitrarily deciding what is pornography and what is art? This sounds like a witch-hunt. Consider the following – in 2007, police raided the Baltic art gallery in Newcastle, removing 149 images of children they claimed were obscene by the acclaimed American artist Nan Goldin, one of which was owned by Sir Elton John. In the end, nothing happened and the pictures were returned.
Other well-respected artists make images of naked children – Sally Mann's books about her own family being among the most controversial, and she was rated America's best photographer by Time magazine in 2001. Photographer David Hamilton has made millions selling books of his pictures of prepubescent girls in stages of undress. In 2005, a man was accused of possessing 19,000 indecent images (including some by Hamilton, freely available on Amazon), and pleaded guilty to a single specimen charge. The police said at the trial: "It is no defence in law to say that pictures of naked children are artistic."
In 2010, a man convicted of owning books by Sally Mann and David Hamilton that were described as obscene had his sentence quashed on appeal. The judge said the Crown Prosecution Service should test indecency by bringing charges against publishers or retailers, not purchasers.
From these random examples, you can see that declaring a work of art is pornographic is a minefield (think of Gilbert and George starkers), and perhaps PC Plod or a well-meaning judge should think twice before enforcing any kind of random censorship on our behalf.
Awards simply for being gay do little to fight homophobia
This weekend, Bolton will be celebrating the first Bolton Pride Festival, with the tag line "Love Bolton, Hate Homophobia". Events include film screenings, cabaret, a football tournament and a dinner, at which former Bolton schoolboy Sir Ian McKellen will be speaking.
Events like this do a valuable job. As they are open to all and take place right at the heart of a community, they fight bigotry and homophobia very successfully. Contrast Bolton Pride with a swanky event that took place in London last week: the Attitude awards. At a posh dinner, the magazine dished out gongs which "celebrate" influential members of the gay community.
As one well-known gay person said to me: "How bloody ridiculous to give someone an award simply for being gay!"
Evan Davis is Attitude's Man of the Year; surely he's just a good journalist doing a high-profile job and his sexual preferences need not be commented on nor awarded. As long as awards like this exist, we are emphasising our differences rather than celebrating our togetherness.
A master storyteller delivers another winner
Stephen Frears and I met when he was working in television, directing a dramatised version of the Balcombe Street siege (in which four members of the IRA held two hostages in a flat for six days following a terror campaign in central London) for ITV in the 1970s.
Since then, his extraordinary range as an award-winning director extends from Philomena and The Grifters to Dirty Pretty Things (another drama based on a secret side of London few are willing to think about) and Dangerous Liaisons. Frears always remains unassuming and inquisitive, determined to tell a good story – and so his latest film, The Program, must have been a challenge, because we know the outcome.
It tells how Sunday Times journalist David Walsh began to suspect that the greatest cyclist of all time, Lance Armstrong, was using drugs. No one would believe him, in spite of the ludicrous odds that Armstrong was beating year in, year out to win the Tour de France more times than any one else, even after recovering from cancer.
The Program succeeds because of an astonishing performance from Ben Foster, who captures the tormented soul of this complex athlete. Frears manages to convey the David and Goliath struggle between a journalist seeking the truth and a man who will use anything – including cancer – as a means to get his way. A cracking story.
Don't tag the bag – it's the customer who needs tagging
Since the introduction of a 5p charge for plastic bags on 5 October, shoppers in some areas have been pinching the wire baskets and the stronger bags-for-life – so both items are now being tagged.
In one branch of Tesco in Oldham, a third of the wire baskets vanished within a week. I think I have the answer. Why don't Tesco and co just tag customers instead of bothering with trying to secure the trolleys and baskets? On arrival, we could hand over our bags and check in, go through a security scanner, and then be handed everything back when we check out.
After all, we're used to the routine every time we fly (only joking.) The perfect Christmas present could be a set of five wire supermarket baskets, just £23.99 on eBay. Or £3.96 for one if you're scrimping.
Join our new commenting forum
Join thought-provoking conversations, follow other Independent readers and see their replies