Kirstie Allsopp can fly business class while her kids slum it in economy – but a working class mum would never get away with it
Allsopp's recent revelation about her family's seating arrangements when flying confirms that what's fit for a posh parent isn't for a poor parent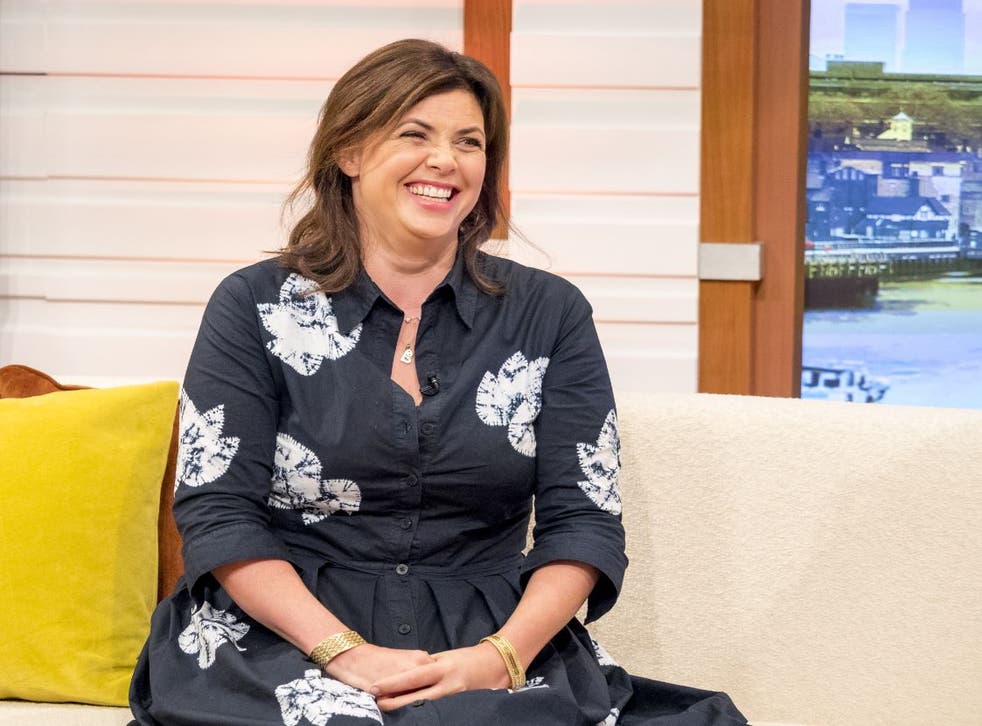 Although Kirstie Allsopp has received a fair bit of criticism for admitting to flying in club class while her two sons (aged 10 and 12) slum it in economy, she has also had plenty of supportive comments. Kids, apparently, love a bit of independence at 30,000ft and it's all a wonderful experience for them.
Only posh people could think that flying economy class is a character-building adventure, a necessary step on the journey to reclining seats and free champagne. And this support just wouldn't have been the case if, say, Kerry Katona was living it up at the front of a plane while leaving her kids to fend for themselves with limited leg room and cabin crew proxy parents.
To my mind, the reason so many are defending Kirstie Allsopp turning left as she boards a flight while her two sons turn right is her plummy heritage – her father is Baron Hindlip – and society has come to expect the upper classes to avoid, or at the very least outsource, any grotty bits of parenting that aren't to their taste. Not keen on the fuss of potty training? Hire someone to get the job done. Can't be bothered with the daily school run? Send the kids off to boarding school. Feel like catching up on some sleep while travelling? No problem! Simply stick the children in economy class while you put your feet up.
I took a three-hour flight to Greece with my son, George, last year, and it was largely survived by me feeding him a constant stream of Haribo and chocolate fingers, poking a sugary treat into his mouth every time he drew breath and seemed in danger of whining and provoking a disgruntled response from the row behind us. As much as I would have loved to have been sipping a glass of Merlot followed by a movie and satisfying mid-flight nap, this is not how being a parent works. At least it doesn't if your mum and dad aren't also known as Lord and Lady.
Going on a family holiday is a truly wonderful thing, but airports and planes can suck the joy out of even the chirpiest of kids. And even those behaving "normally" can seem obnoxious in the confines of a cabin. As George's mum, I see it as my job to make sure he respects our fellow passengers and isn't annoying anyone apart from me. Yes, he is only five years old, so much younger than Allsopp's two boys, but we all know that younger kids don't have the monopoly on irritating behaviour, and leaving them unsupervised is incredibly selfish.
As well as the spiffing time had by all, Allsopp also believes that not giving the kids the expensive seats on the plane gives them something to aim for, saying: "Club class should be a huge treat you've worked hard for." I completely agree, which is why if I am ever in the position to fly anything other than cattle class, I'll be taking my son with me. After all, who else do I work hard for if not for him? What is the point of splashing out on life's luxuries if I can't enjoy them with the person I love most in the world?
This also implies that nobody in economy has worked hard for their two weeks in the sun, which is, of course, absurd. They've definitely worked hard enough for the "huge treat" of not having to worry about someone else's offspring. Poor saps like me who will never being able to enjoy club class – and not because we don't work hard – also deserve a comfortable flight, free from unsupervised pre-teens.
Join our new commenting forum
Join thought-provoking conversations, follow other Independent readers and see their replies