Labour has been written off before, but could it really be finished this time?
The Labour Party, the soft-Brexit party with a large minority of second-referendumers, lost its deposit in one by-election and came fourth in the other. In Richmond Park, the Labour Party had more members than votes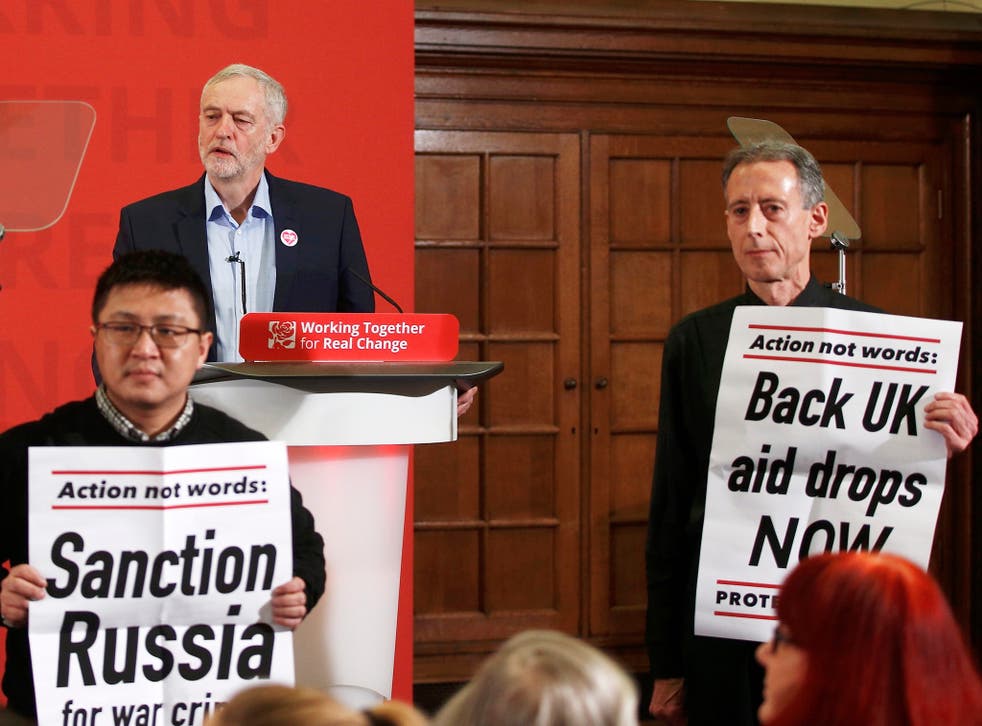 This time it could be the end for the Labour Party, George Osborne said when he came to King's College, London, this week. He was taking a seminar in the history of the Treasury since 1945, but he was inevitably asked by the students for his views on the state of politics.
He said he remembered people saying that Labour would never be in government again after losing a fourth election in 1992. And people said that the Conservatives would never be in government again after the 2001 election. But this time might be different. "It is just about possible that the Labour Party is finished."
That was on Tuesday. On Wednesday, Emily Thornberry, shadow Foreign Secretary, deputised for Jeremy Corbyn at Prime Minister's Questions and was so effortlessly better than him that it was embarrassing. On Thursday the Labour candidate slipped from second to fourth place in the Sleaford and North Hykeham by-election in Lincolnshire. On Friday, a YouGov opinion poll put Labour's national support at 25 per cent, against 42 per cent for the Conservatives, the worst showing for the party in opposition since 1983.
Then today Corbyn's speech on human rights was disrupted by Peter Tatchell, whose approach to the subject is a bit more direct, calling for tougher sanctions against Russia for bombing Syria. Shami Chakrabarti, the Labour peer, came onstage to advise Corbyn about how to handle the protest: "Just let them do this," she said. She was followed onstage by Thornberry, who as shadow Foreign Secretary was able to answer Corbyn's question, "When did we condemn the bombings?" I know Corbyn is doing politics differently, but he is doing "leadership" so differently that it is hard to recognise the concept.
Protesters interrupt Corbyn event to speak about Syria
Nor are these the worst of Labour's problems. The other thing that happened this week was the damage-limitation exercise run by Sir Keir Starmer, the shadow Brexit Secretary, who forced Theresa May to agree to publish a plan for Brexit before triggering Article 50. At some point Labour MPs were going to have to confirm that they do indeed accept that the two-year process of leaving the EU will actually start by the end of March. At least Starmer got something out of the Government in return: May did not want to publish a pre-negotiation document, and no doubt it won't say much, but she will now have to do it.
Starmer could not avoid a Labour split: 23 MPs voted against triggering Article 50 – even though all but one of them (take a bow, Paul Farrelly) had voted for the Referendum Act after the election and presumably intended to abide by the result.
Labour's division over Europe seems fundamental and damaging, just months after the Conservatives seemed to be fundamentally divided between Remainers and Leavers. This was underlined by two by-elections in successive weeks. The Liberal Democrats, with a clear position as the anti-Brexit party, won in Richmond Park, while Ukip, with a clear position as the hard-Brexit-now party, came second in Sleaford and North Hykeham. The Conservatives, as the mainstream Brexit party, lost one and won one. But the Labour Party, the soft-Brexit party with a large minority of second-referendumers, lost its deposit in one and came fourth in the other. In Richmond Park the Labour Party had more members (1,600) than votes (1,515).
UK news in pictures

Show all 50
Labour's problem is not just its leader. Corbyn, after all, recognised on the morning after the referendum that the party would have to accept the result. It is Tony Blair who makes the most persuasive case for the party to adopt the Lib Dem position of saying the British people "should have the right to say: what you told us has turned out to be wrong and so we have changed our mind".
That appeals to a lot of Labour supporters, but most Labour MPs – and most of them would normally be closer to Blair than Corbyn – fear such a policy would trap them if, after Article 50 is triggered, there is no big shift in public sentiment against Brexit – and why should there be if the economic costs don't bite until after we actually leave the EU in 2019?
So could Osborne be right, that this time the party might really be over for Labour? Even if Corbyn goes before the next election, and is replaced by someone of basic competence and elementary leadership skills, the party is in trouble.
The only thing that could save it is the weakness of other possible main opposition parties in our two-party electoral system. Ukip may have come second in Sleaford but it was a very distant second (13 per cent of the vote to the Tories' 53 per cent). After Article 50, the party's reason for existing will have gone. A new centrist party doesn't yet exist and lacks anything like the popular, media and politicians' support that the SDP enjoyed in 1981. So the only plausible alternative to Labour is the Lib Dems.
A combination of Tim Farron and Tony Blair mobilising the 48 per cent who wanted to stay in the EU looks as if it ought to make sense, but it doesn't. It is a strategy that works for the Lib Dems as a protest party capable of winning by-elections in strong Remainer seats. It is not the foundation for a national opposition party.
For that, there seems no choice but to wait for Labour to recover under new leadership, after Britain has left the EU. It may be a very long wait.
Join our new commenting forum
Join thought-provoking conversations, follow other Independent readers and see their replies