London has rejected Islamophobia and voted for the best Mayor for the job
Sadiq Khan is a born and bred Londoner, whose campaign put the focus on the issues that matter most to the city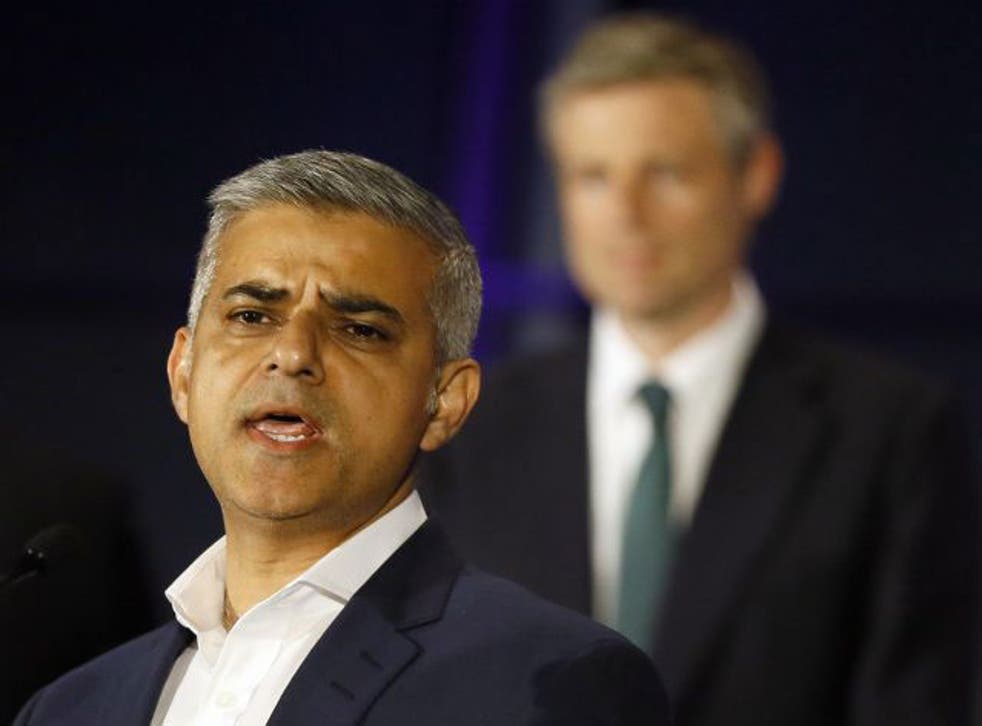 There you have it. The son of a bus driver and textile worker who grew up on a council estate is officially the Mayor of London. Sadiq Khan's remarkable rise to the biggest job in the capital makes him not only the first Muslim Mayor of London, but also the bastion of multiculturalism, integration and social mobility. Khan pleaded with Londoners to choose hope over fear, support him in his quest to make history and stand up against Islamophobia and negative politics. And guess what? That's exactly what London did.
Khan's campaign put focus on the issues that matter most to Londoners. He has pledged to freeze transport fares, create jobs, address the housing crisis and tackle pollution. He focused on issues that people really care about and if you're wondering why, it's because Khan couldn't really be more of a Londoner. He was born in the capital, went to a local state-school and is the MP for Tooting, the area in which he grew up. It's great that we've finally got ourselves a Mayor of London, from London because he will tackle the issues that really affect us.
By no stretch of the imagination has it been an easy ride for Khan. His opponent, Zac Goldsmith, who once seemed like a natural leader in the next generation of Tories, looked like he could potentially put up a good fight against Khan. But after choosing to focus his energies on Khan's religion above anything else, the wheels soon began to fall off the Goldsmith campaign bus. If you're ever looking for an example of a campaign that alienates and angers large portions of an electorate, just have a look at the shambles that has been the past few months for the Tories.
Sadiq Khan elected as Mayor of London
After patronising the British-Asian community with leaflets which made condescending assumptions about their priorities, the Tories worked tirelessly to portray Khan as being sympathetic towards Islamic extremism. Goldsmith even argued that Khan becoming Mayor of London would be a "catastrophe" because of the threat of terrorism. Throughout the campaign, flanked by David Cameron and Boris Johnson, Goldsmith attempted to tap into Islamophobic sentiment and derail Khan through a series of untoward remarks.
Take a second to ask: if Sadiq Khan wasn't a Muslim, would the Tory campaign have been different? The answer is yes. That's why their campaign strategy, in the most multicultural city in the world, home to over one million Muslims, couldn't have been further off the mark. In a city where politics of hope and encouragement have always succeeded, promoting fear, hate and division simply stood no chance.
That's why Khan's campaign was so effective. The Tories played perfectly into his tactics and in turn made the Labour candidate look more positive and less extreme. His policies and character shone bright next to Goldsmith whose campaign was mired with hate and negativity. Khan's history for striving for the betterment of London (he was responsible for pushing through Crossrail as Transport Minister) is indicative of his approach to the capital: this is his home and he genuinely cares about it.
Sadiq Khan's 5 most significant policies

Show all 5
But now comes his biggest challenge: he has massive shoes to fill. The capital has been lead for the past 16 years by two political heavyweights: Boris Johnson and Ken Livingstone. Now that their monopoly over London has been broken, Khan will have to prove himself and work extra-ordinarily hard to secure a lasting legacy.
That challenge will come soon enough, but for now let's rejoice in the fact that London has just shown the rest of the world that hope always overrides negativity and that anyone, from any background, can achieve anything in this amazing city. This result has reaffirmed my belief that London is the greatest city on Earth and I'm proud to call this place my home.
Join our new commenting forum
Join thought-provoking conversations, follow other Independent readers and see their replies