London is living a modern day Christmas Carol
Charles Dickens' warnings about poverty are as relevant today as in 1843, when his classic Christmas novel was first published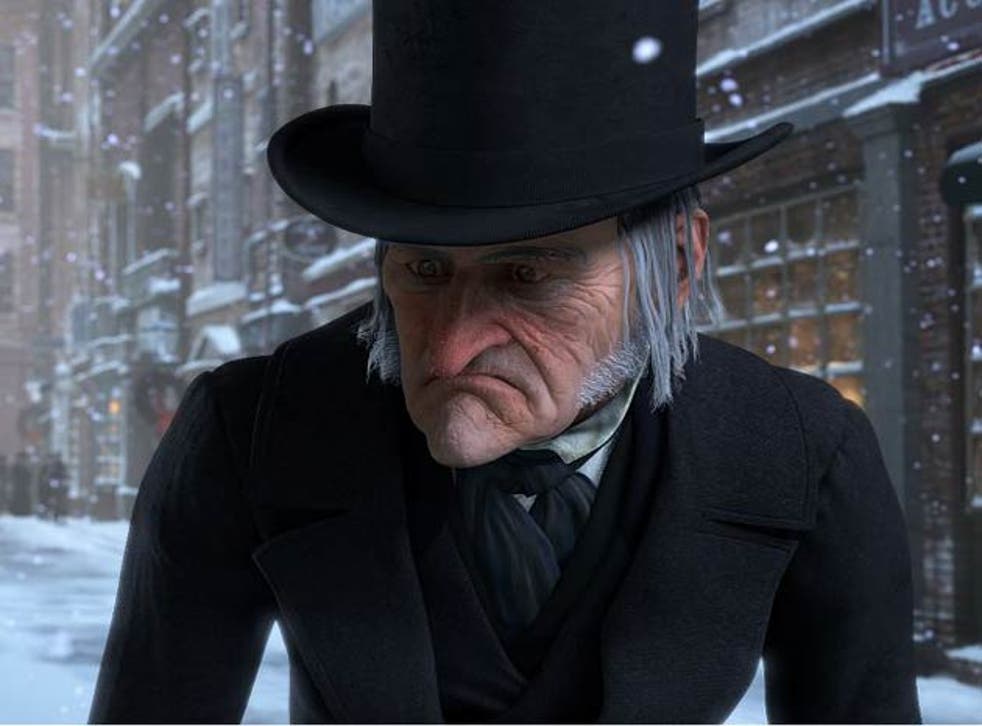 If Charles Dickens were alive today, he'd be living on a council estate with his seven siblings, a single mum and a daily struggle to make ends meet. His dad in prison for unresolved debt, he'd have left school early to support the family by working part-time at a high street shop, earning the minimum wage. And in between cigarette breaks, he'd find the time to write about issues that mattered to him including children's rights, poverty and other social issues.
I thought about Dickens as I walked down Borough High Street on an unusually-warm night before Christmas this year, passing the dark and uninviting courtyards found on either side. Vacant, derelict, scaffold-skewered buildings providing shelter to the city's homeless; forgotten places for forgotten people, as London's high-flying Ebenezer's rush past on their commute home.
Like Dickens, I became "conscious of a thousand odours floating in the air, each one connected with a thousand thoughts, and hopes, and joys, and cares, long, long, forgotten."
You can see the spectres of the London of 1843 – the year in which the Dickens classic A Christmas Carol was published - when you look around at the poverty and social injustice prevalent in our society today.
The number of people living in poverty within a working family has increased by 70 per cent over the last decade. Greater numbers are being paid below what they need to live on.
Meanwhile, an independent study on the impact of recent economic and policy developments in the UK shows welfare reform as the main cause of homelessness in England.
The Homelessness Monitor 2015 examines how welfare cuts and changes have left growing numbers of people struggling to keep a roof over their heads, with more than half of councils fearing worse is yet to come.
Rough sleeping is up by 37 per cent since 2010 – but, according to the study's authors, the true figure could be at least four times that.
Conservative policies such as the 'bedroom tax' have contributed to an 18 per cent rise in repossessions by social landlords, including councils. Millions of people have become 'hidden homeless', including families forced by financial circumstance to live with other households in overcrowded, shared properties, and 'sofa surfers' who sleep on friends' floors or sofas because they have nowhere to live.
This alarming level of poverty is unacceptable. Worst affected are London and the south of England, where housing pressures are most severe. Whatever the cause, the consequences of homelessness can be brutal. Once a person finds themselves on the fringes of society, it can often be difficult to get back.
Poverty and homelessness aren't due to the work ethic of those who suffer from it. Indeed, employment levels are reaching a record high. But many of these jobs are underpaid and lack security.
But it's not just working-age adults who make up this growing pool of poverty. The generation most affected is younger than you'd think, with nearly a third of these households including children. According to Shelter, more than 100,000 children across Britain woke up homeless on Christmas Day.
With the upcoming 2016 mayoral elections, it is crucial for all candidates to demonstrate a firm commitment to effectively tackling the issue of homelessness and poverty, with emphasis on the progress made and not just the targets set. After all, "no space of regret can make amends for one life's opportunity misused".
Drastic action is needed, and we must act now. London can be fairer, but whether or not that will be a priority in next year's mayoral election, we shall soon find out.
Join our new commenting forum
Join thought-provoking conversations, follow other Independent readers and see their replies