There's only one way Britain should respond to attacks such as Manchester. That is by carrying on exactly as before
Witnesses reported an explosion at the end of the concert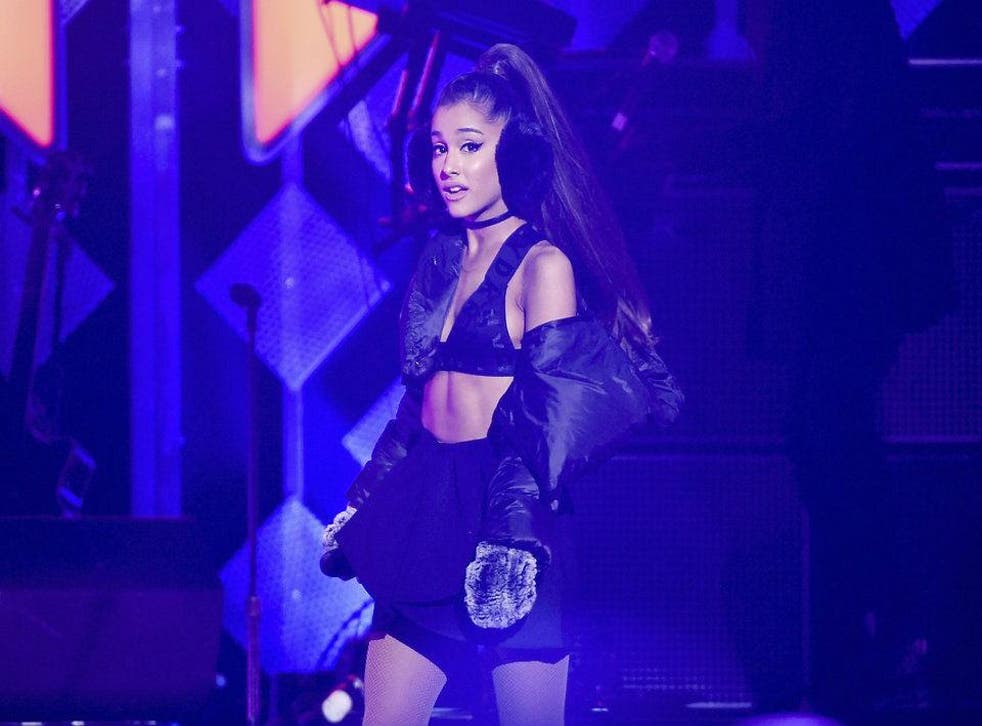 It was a concert by the American singer Ariana Grande.
Her Twitter bio declares she is a "dangerous woman". But in truth, a lot of her fans are teenage girls, teenage girls who get taken to her concerts by their mums or dads.
On Monday night, it was these fans who had packed into a sold-out concert at the Manchester Arena, the first date of Grande's UK tour, when what police are treating as a terror attack, left Britain reeling just two weeks away from a general election.
It was these people who suffered from what were described as shrapnel injuries, when they should have been been celebrating a performance by the young American star, making their way home laughing and smiling, buoyed by her music, and the thrill of seeing her perform live.
Details of the horror that befell Manchester are still emerging. Reports from the US, suggest British police believe the 19 deaths and more than 50 injuries, were the work of a suicide bomber. If indeed, the incident is confirmed as a terror attack, it will be the deadliest of its type since the July 7 bombing attack in 2005 that killed 52 people.
It has long been said that the intention of a terror attack is to spread terror. Manchester, and Mancunians, responded remarkably in the aftermath of what happened outside, or in the foyer, of the concert hall.
Taxis drivers gave free rides home, hotels opened up their rooms in hospitality. Ordinary people offered cups of tea.
But it would be an extraordinary person who was not simply stunned, but utterly staggered and terrified, by what transpired in Manchester.
Dashcam video appears to show moment of Manchester explosion
Ian Hopkins, the grim-faced Chief Constable of the city's police force summed up the mood in a statement, delivered in the early hours from the steps of police headquarters.
"We are currently treating this as a terrorist incident until we have further information," he said. "This is clearly a very concerning time for everyone. We are doing all that we can."
Hopkins can be forgiven if "very concerning" was an understatement of no small degree.
Manchester explosion in pictures

Show all 37
Prime Minister Theresa May is to confer with Britain's top security committee - a so-called Cobra meeting - on Tuesday morning. Her hope, and all of those who meet with her in the shadows of Whitehall, will be that this was a one-off incident, not the start of something even more horrible.
As Jeremey Corbyn offered his condolences, May said she was suspending her election campaign to deal with what had transpired. That is only right and correct.
But if the intention of those who commit acts of terror is to disrupt ordinary life, then the only possible response is not to let that happen. That is not to say police should not track down who was responsible for such vile murder. That is not to say the security services should not step up their efforts and do all they can to stop a repeat of such slaughter.
Manchester explosion: Witnesses describe horror as 19 dead in arena blast
Nor is it about what lots of Britons like to call the Dunkirk spirit, or about showing a stiff upper lip.
Rather, it is a merely an assessment of the options that are available to us, the ordinary people, those without superhuman powers.
We're not actually equipped to do that much at all, other than to try to carry on, to not allow ourselves to be terrorised, to not stop living our lives. And that means means continuing with the general election May felt obliged to call, or keep on buying tickets to see the likes of Ariana Grande.
If the horror that played out in the aftermath of the 23-year-old singer's concert inspires us all to do that, then she would indeed deserve the name dangerous woman.
Join our new commenting forum
Join thought-provoking conversations, follow other Independent readers and see their replies