Many of us share Eddie Redmayne's love-hate relationship with smartphones
Mr Redmayne swapped his smartphone for an analogue handset, attempting, so he says, to live 'in the moment'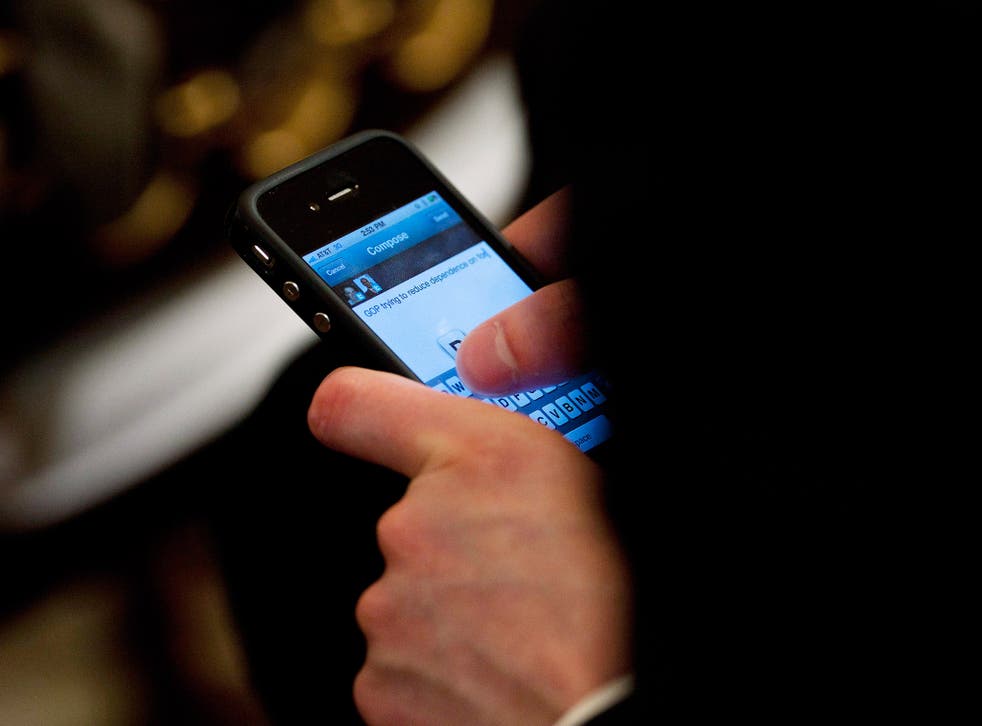 Eddie Redmayne is not the first smartphone user to wonder whether it is the device that owns him, and not the other way around. He reports behaviours many will recognise: reaching for the phone first thing in the morning, parting sorely from it late at night. It is at this juncture that one starts to dream of a simpler way of life, one before the advent of phones that can watch your weight, tell you the weather and organise your love life, all while "helping" you to work out of the office, and time the cooking of a beef stroganoff ready meal.
Most indulge in such Edenic visions of the early 2000s only for a moment, before grasping anxiously for their phone, and all its pleasant distractions. Mr Redmayne went a step further: he swapped his smartphone for an analogue handset, attempting, so he says, to live more "in the moment".
The actor, who missed out on a Golden Globe for his role in The Danish Girl, deserves recognition for setting himself up as a guinea pig in this way.
And we could all learn from the conclusions of his trial. Mr Redmayne found that he had to spend hours more on his laptop, doing the same amount of work online, only at half the convenience, and often late at night. His wife was not so fond of that state of affairs, either. Nearly all of us have faced smartphone-related wrinkles in our relationships.
But the simple truth is smartphones have made modern life richer, allowing those who possess one to access vast collections of music, and an inconceivable amount of information, at the brush of a finger. There ought to be some ground rules: never browse while at a table with another human being, for one. But ditching them altogether is far more trouble than it's worth. Mr Redmayne has now readopted his iPhone.
Join our new commenting forum
Join thought-provoking conversations, follow other Independent readers and see their replies