Modern TV series have forgotten the first rule of Fawlty Towers: don't outstay your welcome
It's OK for Doctor Who to regenerate, but not Stephen Fry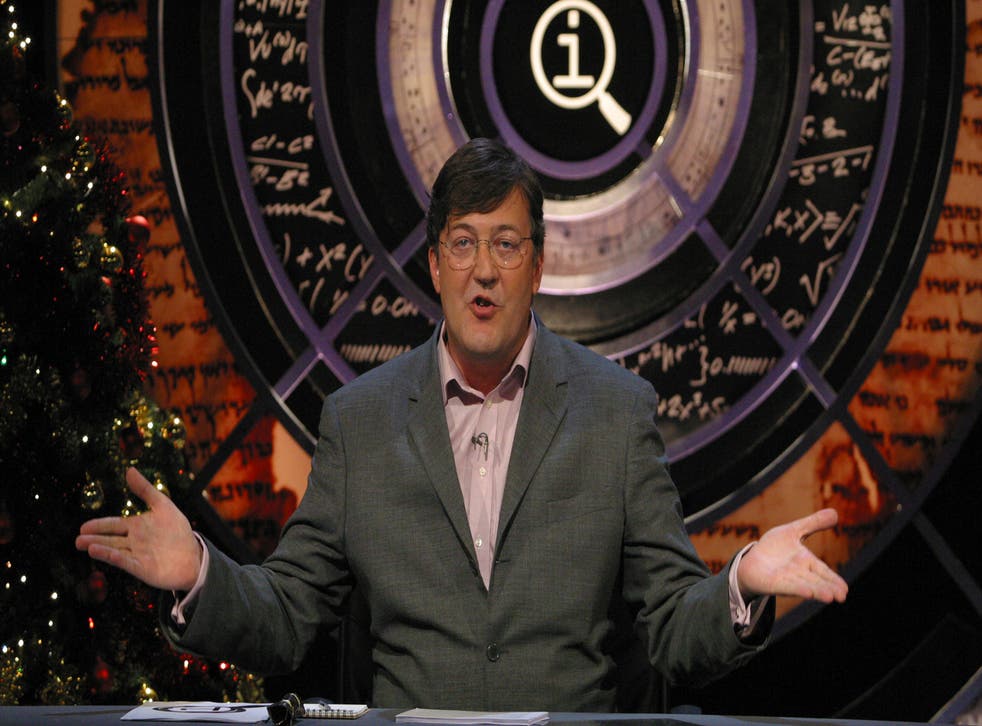 When it comes to light entertainment, there are some questions that never seem to go away. Will we ever see a female Doctor in Doctor Who? Will there ever be a black James Bond? Why does Sue Perkins have to say "BAKE!" like that? And, the perennial headscratcher, who will replace X as the host of Y?
In a world where new and original television formats are as hard to come by as two women on a panel show, finding new means of life support for old favourites is big business for television producers. As you read this, there are huddles of them hunkered down in a glass‑walled Thought Hub somewhere, pushing miniature models of Jonathan Ross, Fiona Bruce, Ant'n'Dec and Claudia Winkleman around an ideas map like crazed generals.
So it was announced with great fanfare this week that Stephen Fry is to step down as the host of QI after 13 years and 180 episodes. Thirteen years is a pretty good vintage for a panel show – most cats don't live that long – so this might have been a good moment to retire this flagship of intellectual one-upmanship and banter.
Not so. Fry will be replaced by Sandi Toksvig ("his old friend and university contemporary", apparently) who in turn stepped down from hosting Radio 4's The News Quiz in April after 10 years. Naturally, it has carried on without Toksvig, who left to co-found the Women's Equality Party, but the lure of being the first female host of a mainstream comedy panel show on British television must have been too hard to resist. (The Suffragettes were lucky: they never had to worry about such things.) Will the BBC be accused of political bias in due course? Probably.
Meanwhile, Strictly Come Dancing and The X Factor rumble on in their familiar juggernaut of sequins and tears. And The Apprentice returned this week for an 11th series. It has been going so long now, its cantankerous chief has ascended from Sir Alan to Lord Sugar. His advisers have changed, too, with Claude Littner replacing Nick Hewer this time around, while over on the spin-off show, You're Fired!, Jack Dee has taken over hosting duties from Dara O Briain. He has a new desk and sits at a different angle from his guests but the lack of an Irish accent is the most noticeable change.
The apex of Groundhog Day scheduling came last night, with the return of Nineties ladfest TFI Friday to Channel 4. Exhumations of The O-Zone, Gladiators and 'Allo 'Allo cannot be far behind. TFI host Chris Evans will also be the new host of Top Gear after the old one, Jeremy Clarkson, was sacked. Clarkson is carrying on with the same format too, only it will be on Amazon Prime, under a different title.
They are all good, successful, entertaining shows, so why does it matter? If it ain't broke, or losing too many millions of viewers, don't fix it. I never tire of watching people choose a daft, Latin-esque team name on The Apprentice, for example. But the merry-go-round of hosts, parachuted in to flog formulas to death, shows a lack of imagination and daring.
Regeneration might work for the Doctor and James Bond most of the time, but the departure of a show's figurehead usually indicates that it is time to move on.
This is a moment of change. The BBC's director of television Danny Cohen quit this week, as did Sky's head of entertainment, Stuart Murphy. The former is thought to be going to America, possibly to Netflix or Amazon; the latter wants to get back to writing and making shows. Both appear to have chosen creative freedom, which is in short supply at any of the main channels.
Speak to any comedian or actor, writer or director for long enough, and they will get round to complaining about the lack of risk-taking on mainstream television, the impossibility of getting something different commissioned. There have been new entertainment formats, of course – The Great British Bake Off, First Dates and Gogglebox, to name three recent successes. Without risks and innovation, though, there will be no new Fawlty Towers or The Office. Both famously ran for just two series, then graciously made way for new ideas and talents to take their place.
Join our new commenting forum
Join thought-provoking conversations, follow other Independent readers and see their replies