My prison fantasies have all gone up in smoke
No more deadlines, no more neurosing over bills - it all sounded like a release, until they banned cigarettes...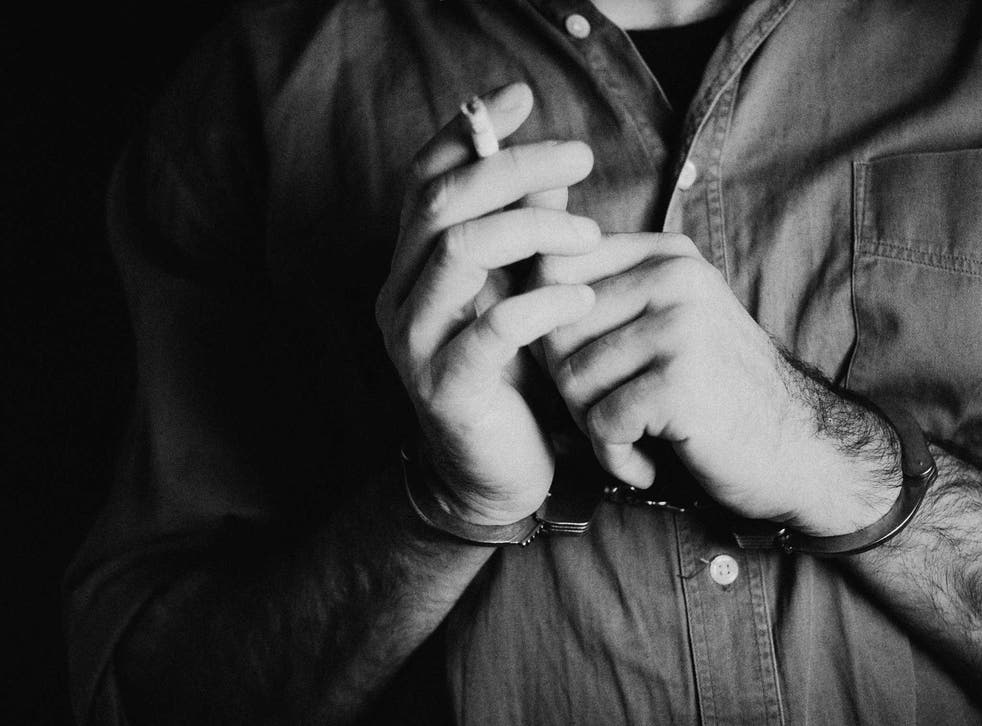 With the season of mists and mellow fruitfulness upon us, this middle-aged man's thoughts turn to being banged up. Many of us need escapist fantasy to illuminate the path when the daylight is being concertinaed by the gloom, and mine is spending a little time as a house guest of Her Majesty the Queen.
A friend, also given to the sort of tristesse that no sad lamp can touch, shares this interest. We text on the matter often in the dark months, in code that wouldn't hugely trouble the gang at Bletchley: the more brutal the prison which seems preferable to life, obviously enough, the more wretched the spirits. "Where today?" she'll text. "Was the Scrubs, but I've taken a turn," I might reply. "Now in the solitary hut next to Cool Hand Luke. You?" "Parkhurst. Better than yesterday. Sing Sing yesterday."
It's mostly bravado from my end, needless to confess. A tough nick is no place for a flabby Jewish gentleman d'un certain âge. A chap I know from a west London Turkish baths finds himself unavoidably detained right now in HMP Belmarsh, awaiting trial for the Hatton Garden heist, and I don't envy him. He adores his fish, this geezer, and he won't be seeing many Dover soles in Belmarsh. He's also a fellow martyr to stomach acid so I hope he's getting his daily 20mg of omeprazole. Given what that vindictive ape Chris Grayling did to the prison system as Injustice Secretary, you wouldn't bet on it.
A more genteel nick than Belmarsh is another matter. Some 15 years ago, a crime correspondent friend asked if I fancied a nice day out visiting an acquaintance in jug. I blanched. So impeccably connected was he that it might easily have been a Kray, or someone less mannerly than Ronald and Reginald, in one of our scarier Victorian facilities. But in fact the visitee in question was one Peter Scott, a witty, charming Irish tea leaf of unusual talent whose tabloid epithets once included "King of the Cat Burglars" and "The Human Fly".
After a stellar career separating the likes of Judy Garland, Sophia Loren and the Queen Mother (so Peter claimed, blaming a D Notice for being denied the public credit that was his due) from their gemstones, he had swapped climbing for more leisurely criminal pursuits. For handling a hot Picasso, he found himself in HMP Ford, that byword for correctional elegance in Sussex. I leapt at the offer of a gawp.
"I have never," Peter assured us over cups of cha and Kit-Kats in the smoke-filled canteen, "been happier in my life." The gym was excellent, as his physique bore out. He had been given a patch of rose garden, and his blooms were coming on splendidly. If he wanted booze or a woman, he added, these could be sent over the wall at short notice (though we reckoned this was blarney). He was tickled that he, and not the screws, held the key to his cell. The library was superb.
That was when the fantasy was born. Liberated from the tyranny of modern communications, imagine the bliss of converting time spent deleting junk email and listening to recorded calls about missold bank products into reading books. Finally, I could do something about losing weight and getting fit. No more losing battles with public transport, no neurosing about bills, no deadlines, absolute control over whom you saw and for how long – no stress at all. Perfect freedom, in fact. "Man is born free but everywhere is in chains," Jean-Jacques Rousseau would have amended had he come with us to see Scotty, "unless he's doing porridge in HMP Ford."
I am distressed to report that the fantasy took a savage beating this week with the news that, from January, every Welsh nick and four English ones will ban smoking. The rest will inevitably follow, once the ensuing riots and rooftop protests have been quelled. Fags, which can hardly be smoked without alerting warders, will become harder to procure and more valuable than heroin.
The only surprise about this, since it robs prisoners of a rare pleasure, is that Grayling didn't introduce it himself before his blessed post-election demotion. How this grandmaster of irony failed to be inspired by the news that Texas banned cigarettes on death row (On. Death. Row) almost a decade ago is beyond me. The petty cruelty certainly has his gruesome hallmark.
Not that there's anything clever about smoking, of course – especially now it has effectively become a regressive tax on the poor, like some kind of carcinogenic lottery ticket with emphysema as the bonus ball. But grown men and women are not children, strapped into baby seats in the back of cars to be poisoned in their ignorance. If inmates want to risk their health, or are past caring about their health, a humane country would allow them an internal smoking area and the right to smoke outdoors in the yard.
Worse than the nastiness masquerading as smug piety is the cultural vandalism. Whether it was Noël Coward's abysmal performance as Mr Bridger in The Italian Job, or Googie Withers sashaying through her nick in Within These Walls, or Lenny Godber smoking a rollie in the bunk below Fletch's in Porridge, every prison scene ever filmed has been shrouded in a deliciously thick blue-grey fug. Tobacco has been more than the currency and the drug of choice of prison life. It has been its mood music.
Playing dominoes for snout with a long firm fraudster from Oswestry and a bent chartered accountant from Edgware is a key element of my prison fantasy, but soon the air in the HMP Ford canteen will be miserably clear. You can have all the amenities in the world, but without tobacco smoke would a rose garden smell as sweet?
"Not a good day. Shawshank, bordering on Alcatraz," ran my friend's latest text. "You still Ford?" "Gone off it. Gone off 'em all," was the desolate reply. "Looking for somewhere in Zambia."
Join our new commenting forum
Join thought-provoking conversations, follow other Independent readers and see their replies