The Sunday Times' sidebar of 'childless politicians' seems to have mysteriously missed out any men
Sidebars of shame are usually the Daily Mail's thing, but it's good to see that the Sunday Times is muscling in on some of that action – because shaming women is a big job concerning half of the entire world's population, so one newspaper can hardly be expected to answer that calling alone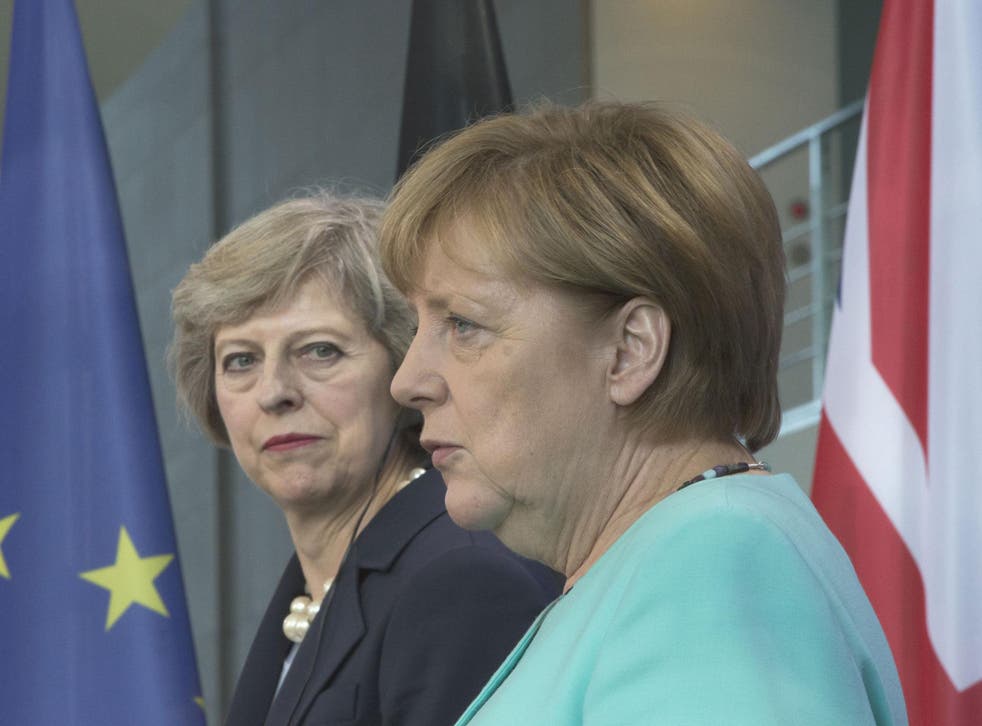 Nicola Sturgeon spoke for the first time about the "painful experience" of having a miscarriage today, revealing that she lost a baby in 2011 shortly before the Scottish parliamentary election period. "Sometimes… having a baby just doesn't happen – no matter how much we might want it to," she said, echoing the words of Theresa May earlier this year, who said of her and husband Philip May's struggle to conceive that "sometimes things you wish had happened don't… but you accept the hand that life deals you".
Today also saw the Sunday Times publish a sidebar of "childless politicians" for everyone's information, which included Ms May, Angela Merkel, Angela Eagle, Ruth Davidson, Natalie Bennett and Justine Greening. They did it beside a story about Sturgeon's miscarriage, so probably it was a really nicely thought-out thing intended to make her feel better. Solidarity in numbers, right, ladies?
Sidebars of shame are usually the Daily Mail's thing, but it's good to see that the Sunday Times is muscling in on some of that action – because shaming women is a big job concerning half of the entire world's population, so one newspaper can hardly be expected to answer that calling alone. And when you start down that noble road, you uncover all sorts of interesting facts. For instance, who knew that every single childless politician was a woman? One whole list and not a single man included. That can only mean there aren't any men in politics who haven't procreated. It can't possibly mean anything else.
I suppose that's why Labour leadership candidate Owen Smith said, "I'm normal – I've got a wife and three children" recently when he was pitting himself against Angela Eagle, signposting her as gay and childless because it's very important to have an opposite sex partner and some kids if you're going to run the country. Who's going to understand what to do with education and schooling if they don't have children, after all? It's not like all humans have been children, is it? Childhood is something bestowed on only the most exceptional of us. If you happen to be closely related to somebody who is a child, it gives you a clear political advantage that most of us could only dream of.
Owen Smith knew that men are only considered "normal" if they have children, which is why he announced his normality. If people thought he was a bit offbeat or lacking in natural paternal urges then it could have really harmed his chances of becoming Labour leader. That's why there are zero male politicians to include in any list of childlessness – they daren't even think about not becoming fathers, even if they have a niggling feeling they don't actually want a legion of snot-nosed brats draining their salaries out of them, one overpriced piece of Peppa Pig merchandise at a time. The national interest in the potency of our male politicians' sperm remains at an all-time high.
The 6 most important issues Theresa May needs to address

Show all 6
Meanwhile, women swan into jobs like prime minister without anyone so much as mentioning that they haven't used their wombs as God sees fit. It's not like the Tory leadership contest prompted by David Cameron's resignation was marred by Andrea Leadsom claiming she was more qualified to lead the country because she "has a very real stake in the nation's future", after all. If that had happened, maybe all those moaning feminazis who claim society is unfairly biased against women might have a point.
Sidebars like the one put out by the Sunday Times help to redress the balance, and make us focus in on what's really important in politics. While everyone else concerns themselves with useless, point-scoring, headline-happy noise – "When's Brexit going to happen?", "Are we headed for another global economic downturn?", "How can we solve the refugee crisis?", "How will Italy rebuild and recover after the death and destruction wreaked by its most recent earthquake?", "Will Angela Merkel be displaced by an Islamophobic movement in Germany?" – the ST cuts a lone figure, standing strong in the face of all that hopelessly myopic commentary, crying out: "Will somebody please think of the children?"
Register for free to continue reading
Registration is a free and easy way to support our truly independent journalism
By registering, you will also enjoy limited access to Premium articles, exclusive newsletters, commenting, and virtual events with our leading journalists
Already have an account? sign in
Register for free to continue reading
Registration is a free and easy way to support our truly independent journalism
By registering, you will also enjoy limited access to Premium articles, exclusive newsletters, commenting, and virtual events with our leading journalists
Already have an account? sign in
Join our new commenting forum
Join thought-provoking conversations, follow other Independent readers and see their replies