Nicolas Sarkozy's trial is no surprise – fraud is how French conservative politicians seem to earn their money
An anti-corruption squad raided the Paris home Sarkozy shares with his third wife, the former supermodel and pop singer Carla Bruni, within a few days of him losing his presidential immunity from prosecution in 2012. This humiliation did not stop him returning to politics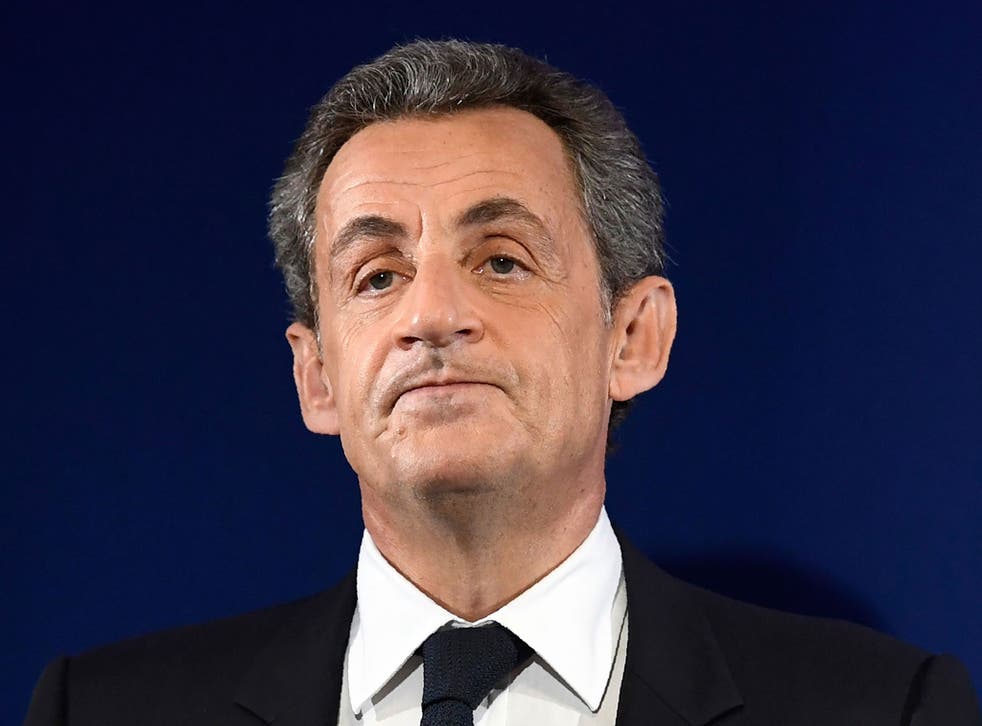 When Nicolas Sarkozy took the ambitious step of renaming his opposition conservative party, he wanted it to represent the highest ideals of France. Out went the pragmatic initials UMP (for Union for a Popular Movement) as the far grander sounding Les Républicains was born. The former president pledged to turn his right-wing electoral machine into one committed not only to winning power, but also to upholding traditional values including honesty, fiscal probity and respect for the law.
This was in May 2015 – less than two years ago – but such apparently noble intentions are already disappearing under a rising tide of sleaze. Sarkozy was in November rejected as the Republican candidate to become head of state this spring, and is instead facing prison. He is set to go on trial with 13 others for the illegal financing of his 2012 presidential campaign, when he ended up being defeated by his Socialist rival, François Hollande.
The ins and outs of a very complicated fraud case, known as the Bygmalion Affair, are not ours to rehearse in advance, but – subject to an appeal against the indictment – the sense of drama will be palpable when 62-year-old Sarkozy finally enters the dock of a criminal court. This is a man who has spent his adult life dodging all kinds of extremely damaging allegations, ranging from accepting millions of dollars in cash from former Libyan dictator Muammar Gaddafi to trying to get a senior serving judge to feed him classified judicial information.
UK news in pictures

Show all 50
An anti-corruption squad raided the Paris home Sarkozy shares with his third wife, the former supermodel and pop singer Carla Bruni, within a few days of him losing his presidential immunity from prosecution in 2012. This humiliation did not stop him returning to politics. As now, he denied any wrongdoing, as he tried to put the "R" not just back into Republicanism, but also into his reactionary brand of identity politics.
Support for the Republicans is dominated by the sort of ageing voters who live in inherited flats off the Champs-Elysées dreaming nostalgically of the days when France still had a colonial Empire. Thus, in between excruciating interrogations with examining magistrates and damning media exposures, Sarkozy kept them happy with promises to clamp down on Leftists, unruly council estates and – most of all – unwanted immigrants.
Sarkozy's discourse got nastier by the day, evoking a subculture of second-class citizens who were barely qualified to visit France, let alone live and prosper there. "Once you become French, your ancestors are the Gauls," Sarkozy sneered last September, positioning himself as an authoritarian with zero tolerance for any social groups whom he considered less civilised than members of his own constituency.
France presidential race: Francois Fillon wins conservative candidacy
The finely honed propaganda was that it was only the Republicans – the one true inheritors of the land of Liberté, Egalité, Fraternité – who would prevail over unsavoury intruders who could never hope to live up to such sacrosanct principles.
Never mind that Sarkozy's immediate predecessor as conservative President was the UMP's Jacques Chirac, who was handed a two-year suspended prison sentence for his role in a fictitious employment scandal. Other notable cronies included Christine Lagarde, Sarkozy's one-time economics minister and now IMF chief, who in December was found guilty of financial negligence in a Paris court.
And now it is François Fillon, Sarkozy's successor as the leading figure in the Republicans, who faces a double-digit jail spell for a range of possible charges as he too is investigated by prosecutors and police for setting up cushy fake jobs for his family, not least of all his British-born wife, Penelope Fillon.
Until their fall from grace, the Fillons were classic Republicans: devout Roman Catholics and the owners of a country estate in la France profonde – the heartland of great Gallic heroes, from Joan of Arc to Charles de Gaulle. More generally, they were determined to make modern France a better place for their family – and other entitled families just like them – to live in.
It is certainly hard to think of a more establishment type than Fillon, and – like Sarkozy before him – he is desperately attempting to save his political skin by conjuring up a range of dark conspiracy theories, including the suggestion that France's judicial system is not qualified to try him.
As evidence against Fillon mounts up, his only real hope of avoiding trial may be to win the kind of presidential immunity Sarkozy longed for. Fillon remains the conservative candidate for the top job in April – one which will guarantee a five-year suspension of the legal maelstrom he is currently going through.
Even if – as is possible – Fillon is forced to quit his campaign in ignominy then the best-qualified party colleague waiting to replace him is Alain Juppé – yet another convicted felon who received a fourteen-month suspended prison term for corruption related to the Chirac debacle.
Such a murky picture might well appear obscenely crass to foreign observers but – as has been displayed throughout the short history of Les Républicains – it is entirely consistent with what France's criminal conservatives really stand for.
Join our new commenting forum
Join thought-provoking conversations, follow other Independent readers and see their replies