No more Blackadder, please - our obsession with nostalgia is killing our TV culture
Plus: let's not let legal addictions to codeine slip under the radar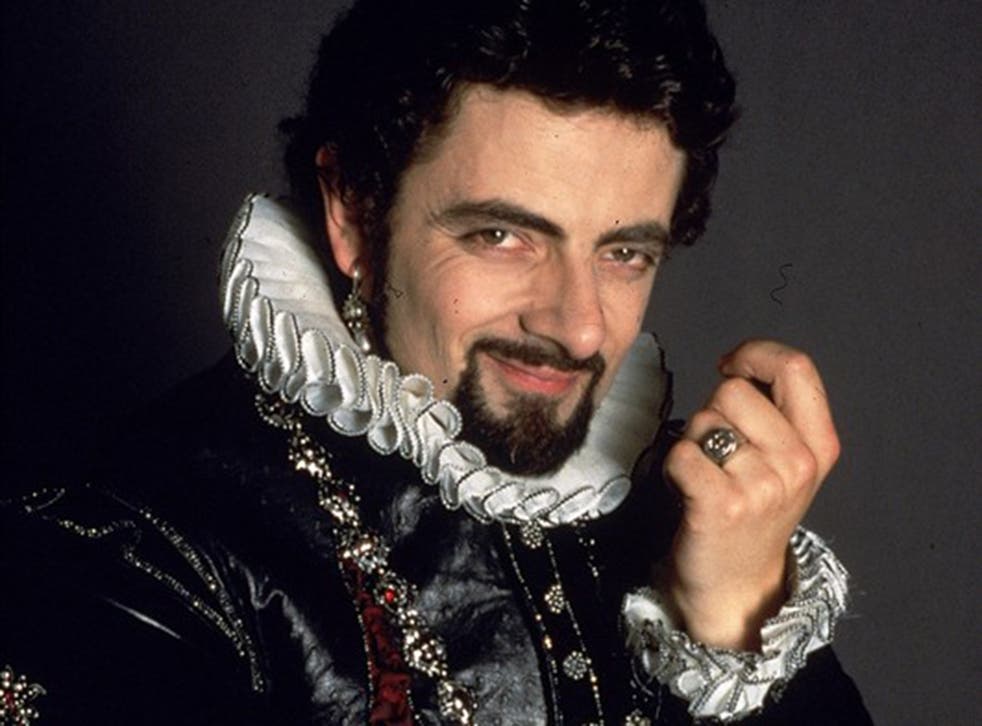 A new series of Blackadder? I'll be giving it a miss. Ditto any revival of the popular drama series Cold Feet, which ITV is said to be considering to perk up our Sunday evenings when Downton Abbey finally ends this Christmas. Our popular culture is suffering from a crippling disease, one that suffocates creativity and consigns us to second-division status: nostalgia.
Primetime drama and comedy on radio and TV focus on the past, at the expense of themes set in the present. Even popular modern series such as Downton Abbey are highly polished but thinly veiled remakes of a tried and tested formula audiences loved 40 years ago – Upstairs Downstairs. And even that was based on a Noël Coward play Cavalcade, set in 1931. Some of the same actors actually appear in both shows.
We don't wear Edwardian clothes or 1950s frocks, travel on steam trains or use chamber pots, so why are we addicted to drama set in a mythical rose-tinted past? The Forsyte Saga, another Edwardian pot-boiler, ran in 1967, was repeated in 1968-9, was revived in 2002, and is bound to be reworked again any day now. The latest version of Poldark – a glamorised version of poverty-stricken Cornwall starring superfit Aidan Turner who attracted millions of female viewers with his semi-naked scything technique – firmly fell into this tiresome category of history-lite. Both world wars provide rich material for nostalgic telly, from Blackadder to Dad's Army. There's a new feature film of the latter; no doubt the series will eventually return to television.
The longing for shows about a conflict that happened more than a century ago reveals just how narrow our tastes have become. Television bosses aren't willing to risk ratings by commissioning edgier material, scripts that are actually set in the contemporary world. Where's our version of The Wire?
In the Eighties and Nineties, biting political drama such as Edge of Darkness and House of Cards thrived – now they've both become remakes. What's worse, programme-makers reckon they are making the classics of tomorrow. Last week, one said that 30 years from now, we'll be watching "a remake of Downton, a new version for future generations". Read that and weep.
Downton itself was born out of the film Gosford Park, a highly stylised version of an English country-house weekend aimed at American audiences. Every time we opt for the cosy option of nostalgia porn, we are reinforcing the image of theme-park Britain – where toffs live in posh houses and the Queen travels in her golden coach surrounded by corgis and waves to her subjects from a distant balcony. It's good for tourism, but bad for business.
We lead the world in so many creative genres: art, music, architecture and writing. But our television is heading back down the rabbit hole into oblivion. Watching Doctor Who and Sherlock demonstrates how infantile primetime fare has become. People talk in text speak, gobbets of trivia. Form triumphs over content.
Yesterday, I spent a lovely hour watching Kevin McNally give a stellar performance in The Missing Hancocks in Edinburgh, a stage version of a programme first broadcast on the radio more than 60 years ago. Packed with baby boomers in their sensible clothes and rucksacks, it was like taking a gorgeous warm bath – but this pleasure comes at a cost.
The best TV shows of all time

Show all 10
A 'flexible' four-day week? Not very likely
The future looks grim; in Japan the fashion chain Uniqlo is offering workers the chance to work four-day weeks – as long as they agree to 10-hour days and shifts which could be rostered over weekends. The company says that, if successful, it will roll out the scheme in other countries. This can only be bad news for employees.
Why should bosses have the right to control any more of our lives than they already do? Under the guise of female-friendly "flexible hours", Uniqlo is, in fact, choosing working patterns that suit its demands as a retailer operating at the highly competitive end of the cheap fashion business, where profits have to be maximised at all costs. The company is not interested in social benefits, or the mental and physical well-being of its staff, or their right to a family life.
In the UK, more people than ever work on zero-hours contracts where they've been forced to hand over all rights to planning their private lives to the company that pays their often meagre wages. Studies show that long hours decrease productivity, and increases the risk of making mistakes. Uniqlo says the four-day week helps women. I don't buy that argument one bit.
A legal addiction that goes under the medical radar
Codeine can deaden pain but, taken in large enough doses, it also produces a feeling of euphoria. I know first hand how addictive painkillers are, and these days I restrict myself to just one paracetamol.
Over the years, I've taken every pill going, for back pain, migraine and arthritis. Over-the-counter drugs such as codeine (contained in headache pills Nurofen Plus and Solpadeine, among others) and paracetamol can be highly addictive, but all the Government's attention seems to be focused on the damage inflicted by illegal drugs and booze.
New figures – compiled from the first survey which questioned people using a computer, rather than face to face – reveal that almost two million of us misuse painkillers as a way of relaxing. Repeat prescriptions of narcotic drugs including codeine encourage addiction as doctors find it impossible to track their use or efficacy.
Prescriptions are up 50 per cent over a decade. Obviously an ageing population is partly responsible, but a huge proportion is for drugs which people don't need any longer. A teenage girl died from liver damage last July after taking three times the recommended dose of paracetamol. Instead of focusing on categorising illegal drugs, the Government should be enforcing tighter regulations on painkillers.
A Mozart makeover with a touch of 1920s magic
Mozart's The Magic Flute is a sublime opera. Written as allegorical vaudeville, it can stand constant reinvention. An extraordinary version created by Komische Oper Berlin collaborating with the 1927 theatre group is being staged in Edinburgh this week. Directed by Barrie Kosky and written by Suzanne Andrade, it has been reimagined as a silent movie. The recitative has been replaced with written captions, stripping the music down to its bare bones. The much-loved characters Papageno and Pamina are inspired by 1920s stars such as Buster Keaton and Louise Brooks, and the Queen of the Night has morphed into Elsa Lanchester in the form of a dagger-throwing spider. The witty graphics, by Paul Barritt, pinch ideas from the work of film-maker Jan Svankmajer. It could seem restrictive and static, but the result is utterly engrossing.
Also in Edinburgh, Raz by Jim Cartwright is a powerful play about the UK's lost generation of twentysomethings still living at home. All they can do is party on a Friday night and pretend they are millionaires for a day. This blistering attack on modern Britain is delivered with panache – contemporary drama that you won't see on television.
Join our new commenting forum
Join thought-provoking conversations, follow other Independent readers and see their replies