Russia, Saudi Arabia and Iran are meeting to discuss oil this week – and this is why it matters
The nations may agree to a production freeze, which could have an immediate impact on prices. Plus the other economic stories to look out for in the next seven days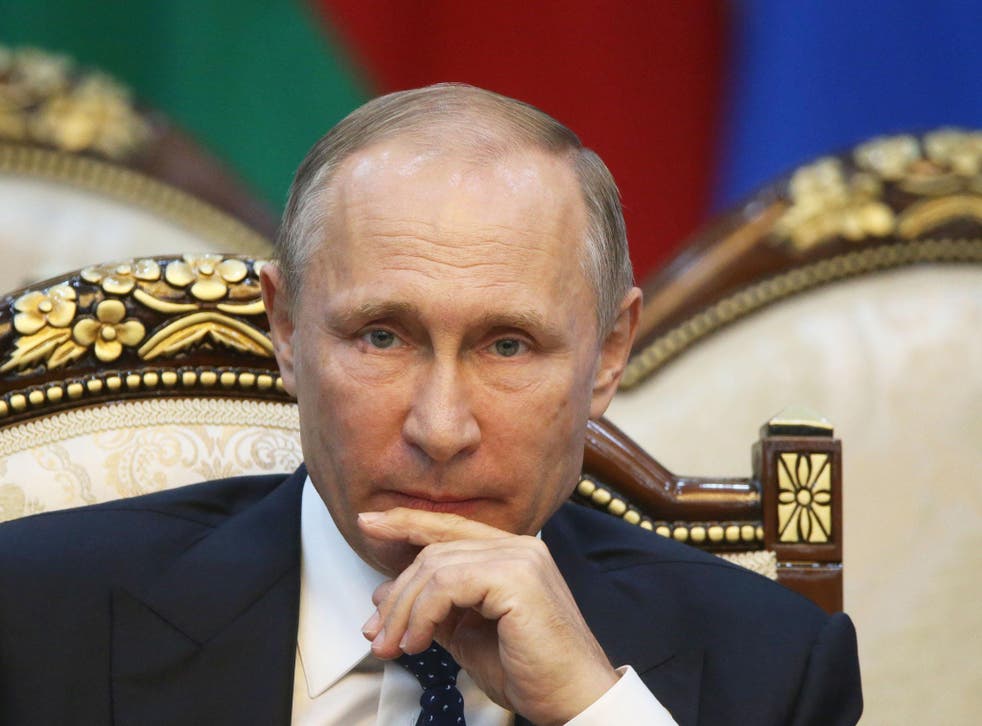 If you have low expectations you won't be disappointed – not a bad way to approach life, as well as economics. But it is particularly appropriate when approaching OPEC meetings, for the tensions within what has always been a disparate group of countries are greater than ever.
Meeting after meeting has resulted in stalemate. Conventional wisdom says that will happen again this Wednesday, when the 14 OPEC members have an informal meeting in Algiers, following the International Energy Forum that starts on Monday. A top-level Russian delegation is at the forum, and it may join OPEC for the meeting.
Yet there is a chance that this one might be different. There might be an agreement on a production freeze between Russia and Saudi Arabia, and a cap on production in Iran. If that happened there could be a real impact on the oil price.
In recent months both Russia and Saudi Arabia have been increasing production to record levels. Iran, in theory freed from sanctions, has been rebuilding its oil industry. On my quick back-of-an-envelope tally, those three account for one third of global oil production. Had they not boosted output this year, the oil price would have recovered much faster.
Will they agree? The rumours fly. One story is that Russia will not join any talks with OPEC unless and until OPEC members agree on production levels. Relations between Saudi Arabia and Iran remain tense.
But it is nevertheless in the self-interest of the producers to get an agreement; you cannot rule out the possibility that some sort of understanding could be reached. And then, just as hardly anyone predicted the collapse in the oil price that began two years ago, note that hardly anyone is predicting a recovery to $80 a barrel now.
That would have huge consequences. For a start it would be the end of deflation and lead to a much faster rise in interest rates than the markets currently expect. I'm not saying that this will happen, but the possibility that it might makes this meeting in Algiers the most significant thing happening in the next few days.
Oil Rig blown aground in Scotland
Second, there will be some backward-looking data on the UK economy on Friday, confirming strong growth in the second quarter, and current account figures for the quarter too. More interesting will be hints about what is happening now, with a CBI distributive trades survey on Tuesday, and a GfK consumer confidence survey on Friday.
There will also be the index of services, telling us what has been happening in the service sector in the early post-Brexit weeks. The thing to look for there, of course, will be evidence of a slowdown. My guess is that doomsayers will be disappointed; though Brexit has been a shock, it will take time for that shock to work through the system. This year is going to be all right. The problem, if there is to be one, comes in 2017.
Third, I'm also interested in what is happening to the housing market. On Thursday there are Bank of England figures for mortgage approvals. These have been very weak in recent months and expect them to continue to be so. This suggests a weakening economy, but my guess is that it has much more to do with the increase in stamp duty. If the housing market flattens, as it looks very much as though it is doing, that will be a drag on consumption next year.
Meanwhile the US economy, always interesting, will be particularly fascinating as businesses are starting to plan for a Trump presidency. UK businesses (and I think international ones with large UK interests too) did not plan for Brexit. American business now is being more thorough. Any news about their planning will feed back into the financial markets, though probably not into popular debate.
Finally, a longer-term issue: have we reached "peak car"? There has been a steady retreat from driving, with peak miles driven in the US being as far back as 2005, and licences for new drivers declining in popularity in both the US and UK. This has been widely noted. But what about the importance for the motor industry, particularly in Germany? Might having a large motor industry become a drag on the economy, not a strength? And what does that do to German industrial pre-eminence? A big issue in the Brexit debate too.
Join our new commenting forum
Join thought-provoking conversations, follow other Independent readers and see their replies