Oliver Letwin is the PM's 'I need you with me every day' man
He is a problem-solver and has the critical backroom role of hacking through thickets of bureaucracy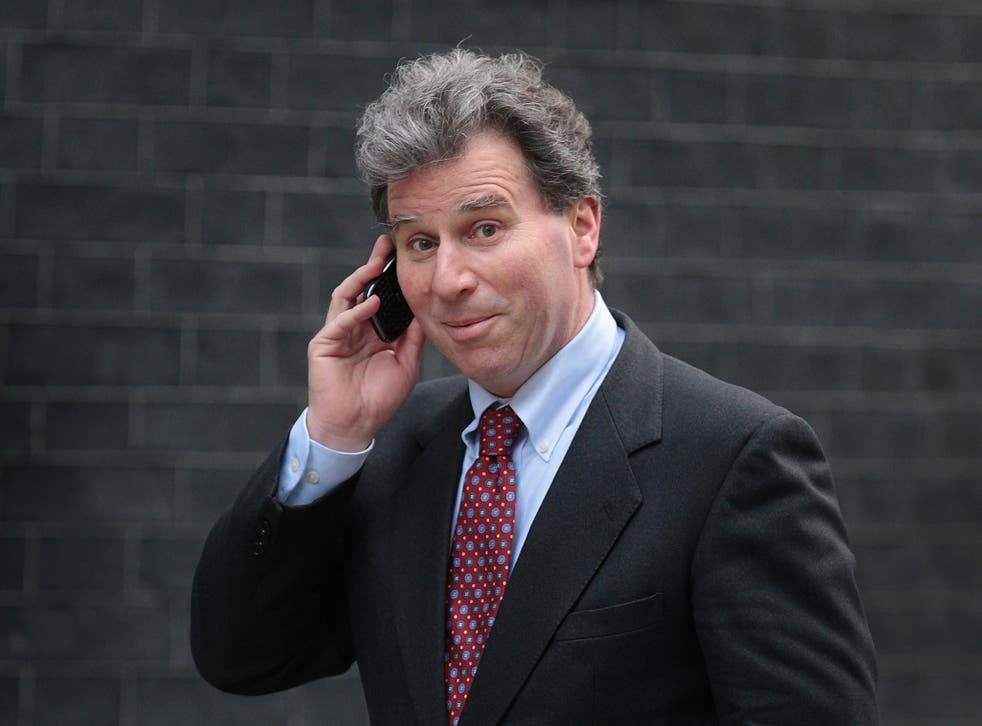 Oliver Letwin doesn't even have a proper job title. He is Chancellor of the Duchy of Lancaster, a relic of the Middle Ages, and he doesn't have a department to run, but he is probably the most powerful person in the Government after the Prime Minister and Chancellor.
He is, says a civil servant who has worked with him, "truly an imponderable". He is capable of devising the poll tax and not seeing the problems. As a member of No 10's policy unit in 1985, he recommended to Margaret Thatcher that she "use Scotland as a trailblazer for the pure residence charge".
Yet his is "also a brain capable of solving the most difficult policy or delivery problems". He is "fascinated by the data and evidence; he is terrible at politics; and he is one of the nicest people I know".
The "being terrible at politics" bit is well known. He will never live down his role in devising the poll tax, nor his disappearing act during the 2001 election campaign after he suggested, as shadow Chief Secretary to the Treasury, that the Conservatives could easily find £20bn of annual spending cuts that they hadn't mentioned in their manifesto.
It is the problem-solver part of Letwin, however, that is much more interesting. I am told that he is crucial to David Cameron and George Osborne: "They don't do detail, so really, really need Letwin, who will do it for them." Having been shadow Home Secretary under Iain Duncan Smith and shadow Chancellor under Michael Howard without distinction, he disappeared into the engine room of Cameron's leadership campaign, and became the new leader's troubleshooter.
Not all trouble was successfully shot. When he was sent in to try to rescue something from Andrew Lansley's NHS reforms, for example, he emerged from the wreckage saying that everything would be fine now that he had tweaked some of the settings. Opinions differ, though, on how much he could have done at that late stage. In any case, he made himself indispensable.
I am told that, in every reshuffle, Cameron thinks about rewarding him with a department of his own, but that every time he ends up saying to Letwin, "I need you here with me every day." And because Letwin is "utterly selfless", he happily stays at the Cabinet Office as the Prime Minister's and Chancellor's progress-chaser
(It is worth noting in passing how remarkable it is that Cameron and Osborne still work so harmoniously together, given the history of relations between Thatcher and Nigel Lawson, Tony Blair and Gordon Brown, and Brown and Alistair Darling. Letwin helps to make that partnership work.)
Thus it was that, after the election, Letwin was rewarded with promotion to full Cabinet status – previously, he had only the right to attend – but continues in the backroom role of hacking a path through the resistant thickets of bureaucracy. "There is an understanding that he doesn't go in front of the cameras," says another official, "because he is likely to end up ruminating."
His power in what Peter Hennessy calls the "hidden wiring" of the constitution was enhanced by a change announced last week. Not only is Letwin a member of 13 of the 14 Cabinet committees; not only is he chair of three of them, more than anyone other than Cameron; not only is he chair of the most powerful of them, the home affairs committee, which was chaired by Nick Clegg and which Theresa May would have expected to chair; but he also sits on nine of the 10 new "Implementation Taskforces".
These may sound dull, but – believe me – they are important. They are the revival of the Prime Minister's Delivery Unit in a different form. The unit, led by Michael Barber, was one of the successes of Blair's second term, but its effectiveness depended on Barber's self-effacing charisma, backed by Blair's personal authority. Once Barber moved on, it weakened; and, when Blair went, it was absorbed into the Treasury, where it was suffocated by the Civil Service's warm embrace.
Cameron tried to recreate it in 2012, setting up the Implementation Unit, but for the past three years it hasn't matched the impact of its predecessor. Now the taskforces give it the ministerial structure it needs to clear some of the resistant thickets. Like the old Delivery Unit, the taskforces focus on just a few targets. They include: building houses; integrating health and social care; ensuring young people are in employment or education; and reducing immigration. Some of the objectives are controversial; they are all complicated and difficult to deliver.
The new taskforces deal with the old problem that Blair identified and about which Cameron still complains: "Announcing something doesn't mean it will happen."
Making things happen is what Letwin is for. The success of Cameron's second term depends on him.
Join our new commenting forum
Join thought-provoking conversations, follow other Independent readers and see their replies