As an ordinary British Muslim, here's what I plan to do to tackle Isis
Apparently, I have some form of responsibility to actively do something to tackle terrorism – who knew?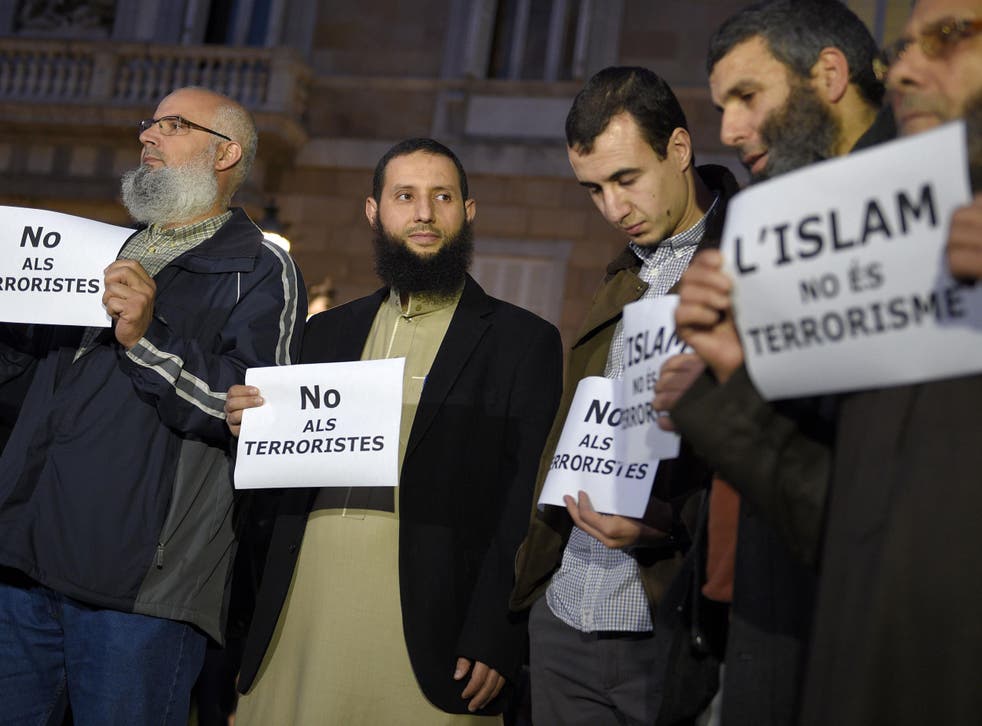 When the news of the Paris attacks reached me, like most, I was shocked. But then came the moment that I had been dreading. Isis took responsibility for the atrocities, and used Islam – my religion - as justification for their actions.
Cue every Muslim in the world being suddenly connected to a crime that has nothing to do with us, being forced to make statements, whether to friends and colleagues or on social media about their thoughts and opinions of the attacks and having to prove that their faith wasn't evil despite others using it to reap horror.
I tweeted my condolences and sympathy very early on Saturday and on the whole the response I got was heart-warming. It was amazing to see the world collectively pulling together to show their support for Paris, but as soon as Isis took responsibility, the tone shifted slightly. Someone almost instantly tweeted me asking what I, as a Muslim in the UK, was doing to tackle the problem of Islamic State (albeit in much harsher words).
I was initially dumbfounded by the premise. Apparently, I have some form of responsibility to actively do something to tackle Isis – who knew? I have to say, Isis is an organisation I have very little in common with, and don't really encounter in my day-to-day life, so I'm not really sure where to start. Like the majority of the 2.7 million Muslims in the UK, Isis doesn't really affect me, so I'm at a loss as to how to tackle it.
Collectively Muslim organisations are going out of their way to condemn the attacks and distance themselves from the group, just in case anyone was under the impression that they implicitly supported it. The Muslim Council of Britain released a statement saying "there is nothing Islamic about such people [Isis terrorists] and their actions are evil, and outside the boundaries set by our faith." This statement sums up the sentiments of 99.99% of Muslims in the UK. The community has also been working with the government to prevent radicalisation, and imams around the country came together to show their united defiance against Isis in a YouTube video.
These are steps the community as a whole are taking - but apparently that's not enough. British Muslims are being incredibly vocal about denouncing Isis in their groups, but people expect individual Muslims to do more.
For some, making it clear you don't agree with the attackers, you hold nothing in common with them and that you have nothing against the society you live in doesn't quite cut it. But what more can realistically be done by a "normal" Muslim?
The answer is fairly straightforward: just live your life. Isis has a very simple strategy. They want to split the world into two camps, Muslims and non-Muslims. They want the world to fear them and for societies in the west to turn against the Muslims that live amongst them.
Once that happens and Muslims are vilified and treated as an enemy, Isis lives in the hope that Muslims will have nowhere to go but into their arms.
Continuing with your daily routine, living your life in the West, supporting freedom, liberty and democracy is battling Isis. Being a law-abiding citizen who contributes to the wider community is exactly what Isis doesn't want.
And you know what? Most British Muslims are doing that already. You don't need to scream and shout to fight extremist ideology; you can set an example by refusing to be swayed by hatred. For Isis, that's scary enough.
Join our new commenting forum
Join thought-provoking conversations, follow other Independent readers and see their replies