Penguin Books at 80: A 'paperback revolution' that helped keep Britain's radical conscience in order
Sir Allen Lane's idea for cheap but enlightening books for the masses may have faded, but its youth wing, Puffin, is as potent as ever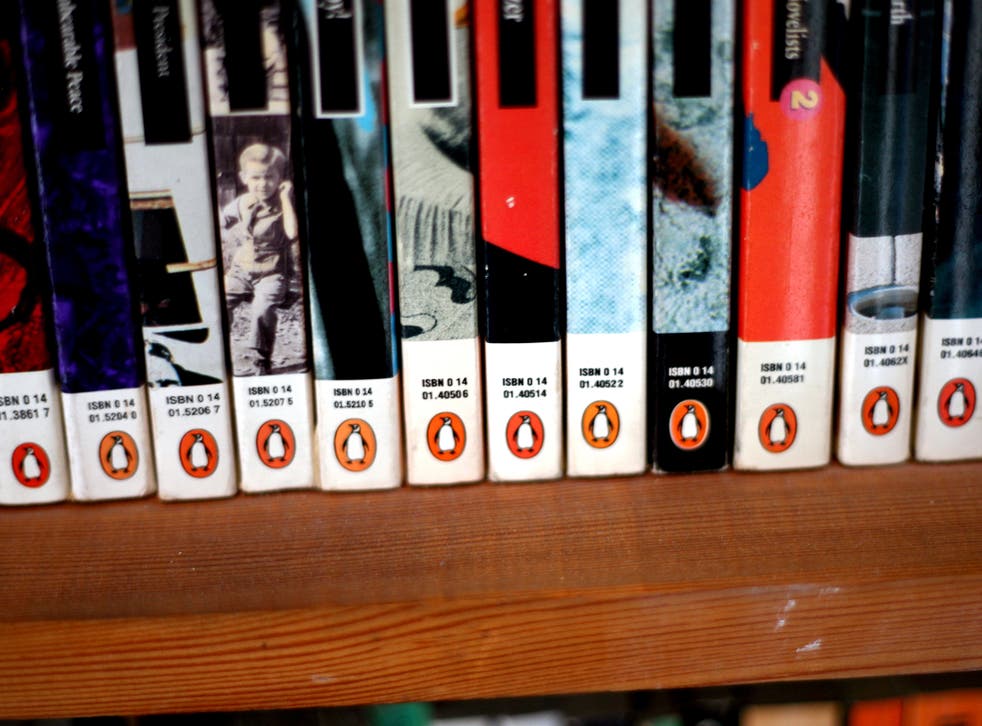 A casual observer, noting the respectful column inches being devoted to Penguin Books' 80th birthday celebrations, might be forgiven for thinking that the enterprise was a triumphant success from the start.
In fact, the original prognosis for Sir Allen Lane's "paperback revolution" and the sudden availability of sixpenny novels in branches of Woolworth's was much more mixed. Many hardback publishers were reluctant to get involved, early lists were compelled to focus on elderly classics rather than new works, and even George Orwell sounded a note of protectionist caution. It was a great mistake, he suggested, in a review of the first 10 Penguin titles, to imagine that cheap books were good for the book trade, for the punter with five shillings to spend in a price-cutting market would probably end up parting with a mere one and six and blowing the rest on cinema tickets.
"In my capacity as reader I applaud the Penguin Books," Orwell concluded. "In my capacity as writer I pronounce them anathema." None of these reservations, however, could stem the public's enthusiasm: three million copies had been sold by the end of the first year, and The Times, in registering their galvanic effect on book sales, talked approvingly of "a new social habit".
This made for a promising start, and yet most publishing historians would probably argue that it was the Second World War that allowed Penguin to come into its own. Here, despite paper rationing and a conscription-diminished staff, Sir Allen's employees managed to print nearly 600 titles, ranging from crossword puzzles to manuals of planning, art and design and G H Goodchild's Keeping Poultry and Rabbits on Scraps, while the monthly magazine Penguin New Writing was at one point selling 100,000 copies an edition.
All this, and particularly the move into non-fiction – Sir Allen began his Pelican offshoot with the aim of creating something "similar to Penguin only a little more serious in tone" – raises the question of the initial Penguin readership, to whom the books were intended to appeal, and the nature of the audience. From one angle, the paperback – cheap, classless, mass-produced – was the last word in disposability: there were stories of passengers on cruise ships tearing out pages and throwing them over the side as they read. On the other hand, Sir Allen's admirers tended to congratulate him for not conciliating the public taste. His entire success, a fan informed him when he was awarded a knighthood, was built on "a steadfast refusal to bid for the masses".
Sir Allen saw himself as an educator, a taste-broker keen to point his readers in a direction they might find intellectually useful. The effect of his cheap but enlightening paperbacks on the wartime generation and in particular soldiers – there was a roomy, knee-high flap on army battledress which came to be known as the "Penguin pocket" – is a staple of recent social history: a manifest influence on Labour's 1945 election victory, it seems generally agreed, and, perhaps even more important, a vital accessory to a newly emerging part of the social demographic – the scholarship boy, avid for cut-price intellectual stimulus. Richard Hoggart's The Uses of Literacy (1957), one of the first books to identify this aspiring class – and its paperback rights soon bought by Sir Allen – pays tribute to the author's Pelican collection, bought pre-war and lugged round Europe and North Africa in a kitbag.
Many another autobiography of a 1950s childhood makes this point about Penguins' ubiquity in the post-war cultural landscape – David Lodge's recent Quite a Good Time to be Born, say, or even Alan Johnson's This Boy, which, while coming from the bottom of the social heap, still has its Penguin moment when Johnson, given money by his English teacher to buy four paperbacks of his choosing for the school library, comes back with copies of Orwell's Keep the Aspidistra Flying.
Naturally, there were many other influences on what might be called the "progressive" post-war demographic. They included the BBC's Third Programme (founded in 1946), the New Statesman, and the memory of pre-war organisations such as the Peace Pledge Union, the Left Book Club and the Workers' Educational Association. Taken together, they were thought by commentators to be responsible for an entity known as the "Herbivore" – the well-meaning, liberal-minded, forward-looking and usually Labour-supporting type exercised by such topics as the likely consequences of materialism and Britain's place in the post-war world, and rather cruelly caricatured by Malcolm Bradbury in the character of Professor Treece in Eating People is Wrong (1959), a man so in thrall to his conscience that most kinds of direct action are pretty much beyond him.
Sir Allen did not create the "herbivore", but he supplied the set books, and his effect on the post-war progressive project was arguably as profound as anything dreamt up by the Beveridge Report or later put into practice by the Attlee government. As to how long this suzerainty held, it is difficult not to feel that the real Penguin influence – despite such high-points as the 200,000-copy first-day sale of Lady Chatterley's Lover in 1960 – was in sharp decline come the Age of Aquarius. The paperback was as much a part of the 1960s social revolution as Swinging London or the mini-skirt, but the "paperback writer" of the Beatles' song was not a Hoggart-style highbrow but a trend-surfer concerned to "make a million for you overnight".
It was the same with the herbivore, whose gradual disappearance is arguably one of post-war Britain's great misfortunes. What happened to the 100,000 people who bought the New Statesman in the 1950s, who took such pleasure from the mildly uplifting entertainments at the Festival of Britain (1951), who contributed to those anguished newspaper symposia about Angry Young Men and Clause IV Socialism back in the days of Butskellism and Ban the Bomb, and, according to Hoggart, shelled out for Sir Allen's edition of Freud's The Psychopathology of Everyday Life? Doubtless their descendants have their niches: some of them found a home on the fringes of the Liberal Party; others may even have voted for Jeremy Corbyn.
But if the herbivore is dead, then, happily, Sir Allen made another contribution to our national life, every bit as potent now as when it was first conceived. This is Penguin's juvenile imprint Puffin, initiated in 1941 but making its real impact on teenage and pre-teenage minds in the 1960s and 1970s. No middle-class household in my childhood lacked its shelf of Puffins – Tove Jansson's Moomin books, Laura Ingalls Wilder's "Little House" series from the American pioneer trail of the 1870s, the historical novels of Rosemary Sutcliff and Henry Treece, Joan Aiken's The Wolves of Willoughby Chase.
As Francis Spufford has shown in The Child That Books Built (2002), one of the great merits of the Puffin range was the moral lessons its authors taught – it would be hard to find a better critique of the free market than the incident in Wilder's The Long Winter when, with the prairie town starving, Laura's father persuades a local capitalist who has bought all the wheat and proposes to charge a high price for it that fairness should prevail.
Nor did they simply bolster the social arrangements of which the majority of their readers took advantage. Two of my favourite Puffins were Elizabeth Stucley's Magnolia Buildings – set on a tough-sounding 1950s council estate – and Eve Garnett's The Family from One End Street, which featured a pre-war dustman's multitudinous brood. Hats off to Sir Allen, who did more to keep the nation's radical conscience in order than many an ornament of a government front bench.
Join our new commenting forum
Join thought-provoking conversations, follow other Independent readers and see their replies