#Piggate suggests power in Britain depends on the manipulations of wealthy men
The control exerted by British elites is based on trust and loyalty - and the mutual fear of being exposed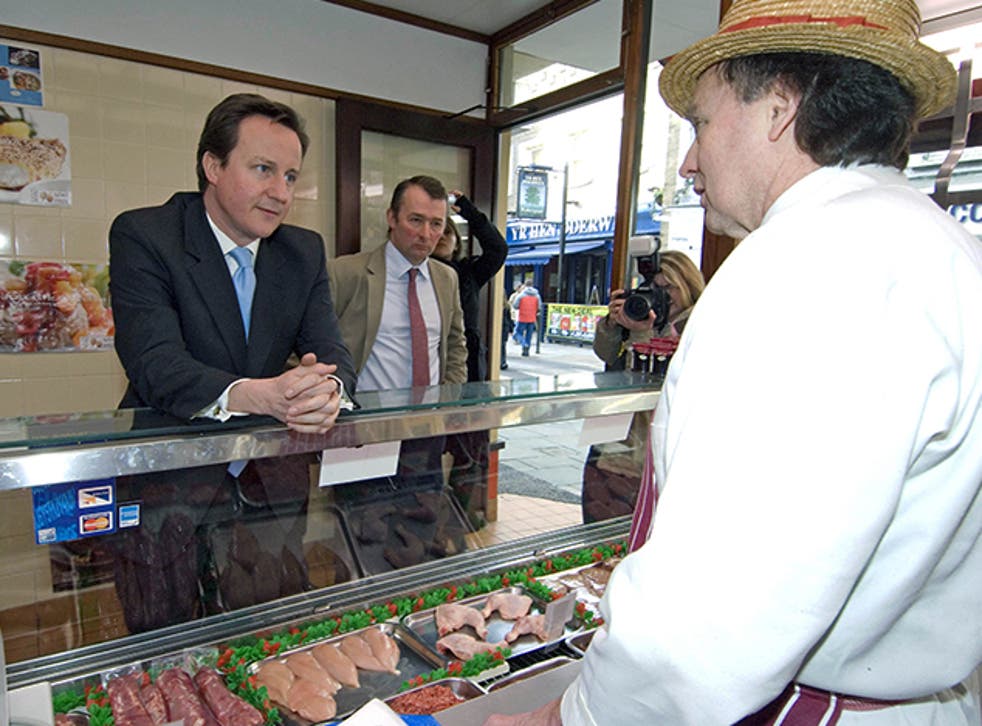 I'm going to try to do something perhaps unwise, perhaps impossible; I'm going to try to write something serious about David Cameron and "pig-gate" - because for all that this story is gleeful tabloid filth, at its beating heart there is an important story about control, about authority and about the nature of power in modern Britain.
Previous revelations about Cameron's behaviour as a student at Oxford – such as his participation in the restaurant-trashing Bullingdon Club, whose initiation rituals include burning a £50 note in front of a homeless person – have not harmed Cameron's career much. How this latest story will play out, though, is tough to predict; it should not need to be said that cases of bestial necrophilia among leaders of major nations are uncharted territory.
Lord Ashcroft, pollster and political guru in his own right, knows as well as anyone else what this will do. This is not a playful aside in a fun little unauthorised biography that he's putting together as a hobby with his journalist pal, Oakeshott; this is a carefully targeted, focused attack designed to wreak career havoc upon, and cause huge personal embarrassment for a man who Ashcroft undoubtedly sees as having stepped out of line.
And here, I think, is something much bigger and more interesting than the scurrilous details of Cameron's vivid indiscretion; here is a rare public example of how power is wielded by Britain's elite, of how control is exerted over those they wish to manipulate, and of how those groomed for success from a young age can be destroyed should they be seen to diverge from the steps they're told to dance.
Initiation ceremonies or "hazing" rituals, often of a painful, humiliating, transgressive or sexual nature, are a well-documented part of the culture of many organisations run by and for young men, especially those from positions of privilege or in elite institutions. The primary social function served by these rituals is to accelerate and deepen the bonds shared by members of the group, and the sense of loyalty to the group each person holds. By committing transgressive acts together, members develop a sense of sharing in a mutual secret, thus instantly creating trust.
That much is somewhat understandable; in truth, few of us are not part of a "network" based in some way on the same psychology, even if our networks are perhaps less likely to involve prime ministers and billionaires. Bearing witness to one another doing embarrassing things, usually if not always under the influence of alcohol, is a fairly standard part of the socialisation process, especially for young men.
The particularly grotesque nature of Cameron's claimed initiation sets it apart - but what's also different about this kind of ritual in elite circles is the calculation behind it and the self-perpetuating network of influence it creates. Consider this scenario: at elite institutions, those earmarked – by wealth, by title, by connections – for future leadership roles are forced, as impressionable young people, to carry out humiliating acts in order to gain acceptance by an in-group. That same in-group will, over the course of their lives, help advance their career massively in ways both overt and covert; membership of that group essentially secures their success in life.
The cost of entry, paid by all members of the group, is participation in humiliating acts: acts which will forever wed them to the group, because should they later act in a way contrary to the group's interests or desires, their "indiscretions" can be brought back to destroy their careers or personal lives.
Precisely this kind of model of control is sometimes operated by groups with a clear hierarchy – one could argue that Catholic confession is a variation on the model, and Scientology's "auditing" is a very clear case of a system designed to ensure compliance by extracting humiliating personal information from its subjects and then holding that information over them in case of disobedience.
"Follow the money" is one of the most important exhortations to bear in mind for those investigating political power and influence, but not all control is financial. The control exerted by elite networks is based on long-standing trust and loyalty, but also, in some cases at least, by a rotten heart of what is, in effect, life-long blackmail.
Britain's establishment can therefore be visualised (for those of strong stomach) as a group of powerful men standing close together, each with the balls of the man next to him held in a powerful grip. Michael Ashcroft just squeezed, very publicly indeed - yet his allegations, though tremendously damaging, may be tame compared to what the friends and compatriots of some of our other prominent leaders just so happen to know about one another.
Join our new commenting forum
Join thought-provoking conversations, follow other Independent readers and see their replies