Police cuts: New funding formula underestimates the needs of rural areas
There is a degree of isolation in rural areas which can leave residents feeling particularly vulnerable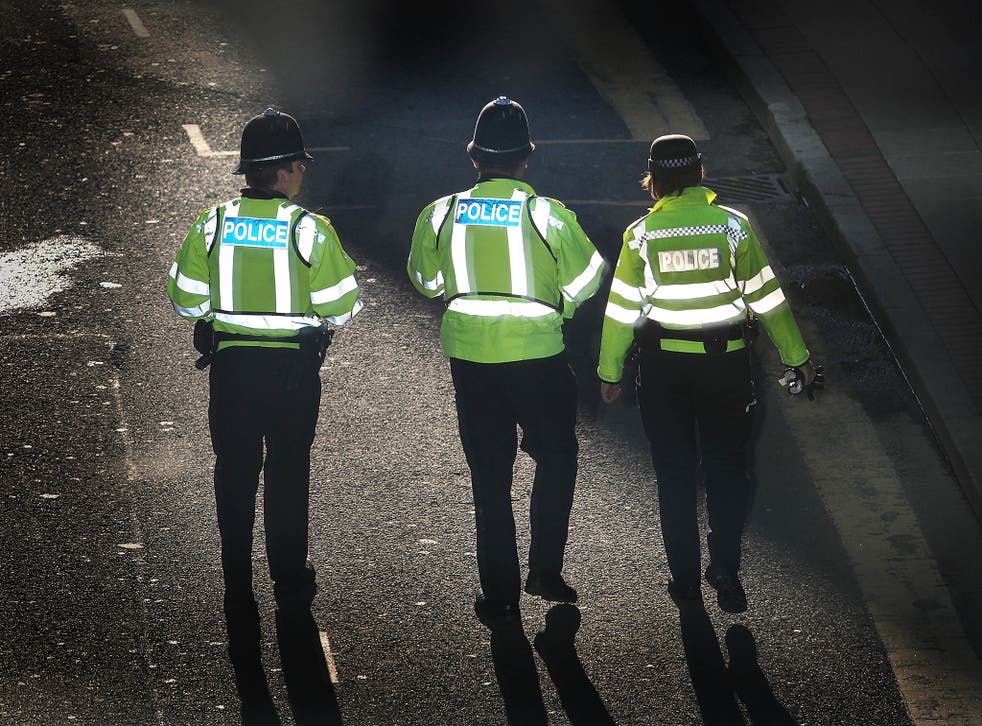 When it was announced in June that the Government intended to overhaul the system by which funding is allocated to police forces in England and Wales, some chief constables braced themselves for a potential shock. After all, "funding overhaul" is usually a euphemism for "cuts". And the police have faced a few of those.
To be fair, the Government was responding to a review of the existing arrangements, which had been found to be inadequate. Mike Penning, the Policing minister, described the system as "complex, opaque and out of date". In particular, he said, too little emphasis was placed on the "underlying characteristics" of the local population and so-called "environmental" factors such as the density of bars and clubs in a town centre. The principles, put out for consultation, seemed relatively sound.
Now, however, it has emerged that the revised formula on which the Government has settled will indeed lead to some forces losing out considerably. And it is police in rural areas who appear to be particularly badly hit. In consequence several police and crime commissioners (PCCs), the elected officials whose role is to ensure effective policing in their relevant area, are threatening legal action, claiming that the changes will hit their forces too hard.
North Yorkshire's PCC, Julia Mulligan, has suggested that the new calculations mean her force will lose £16m. This is on top of savings of £20m it is already facing over a four-year period. Lancashire, meanwhile, may find itself with half the total budget in 2020 that it had in 2010. Efficiencies are one thing, but cuts of that order are something else, and are hardly likely to reassure members of the public.
Perhaps the problem lies with Mr Penning's apparent concern at the "complexity" of the old system. It is often the way of things that new brooms see intricate solutions simply as mess, and rather than accepting that they came about in response to intangibly impossible questions, conclude that they must be evidence of bad management: simplify the solution and you'll clarify the problem. Yet that is often to ignore reality.
Under the new funding formula, four key factors are taken into consideration: overall population, the number of unemployed families with children, urban "adversity" ("deprivation" in old money) and the density of drinking establishments. Some police forces regard the changes as both a missed opportunity and as an oversimplification. The focus on markers of deprivation, especially in densely populated towns and cities, is not without logic – but it fails to consider the degree to which the police are engaged in non-crime work, the value of which is often overlooked. And no account is now taken of the relative cost of policing hard-to-access, geographically large, rural areas, nor of the impact that tourism has on some of those places. North Yorkshire receives 18 million visitors annually; other areas, too, see their local populations swell dramatically in the summer months. There is a knock-on effect for the workload of the applicable police forces.
This seems unsatisfactory. For while it is true enough that cities and towns require extensive resources, there is a degree of isolation in rural areas which can leave residents feeling particularly vulnerable. That in itself can have tragic consequences, as the case of Tony Martin in 1999 showed only too well. Making a community feel safe ought ultimately to be the goal of good policing, and it would be unwise to assume that this outcome can be achieved easily and cheaply in rural areas just because crime in the countryside can sometimes seem less dramatic than it does in highly populated centres.
Join our new commenting forum
Join thought-provoking conversations, follow other Independent readers and see their replies