Prince conjured the kind of sex you'd want to have – filthy and fun, and sometimes offensive
While sex continues to be a source of shame, we need artists who are unapologetically sexual. There's an unbridled joy to his frank, steamy approach that overrides political correctness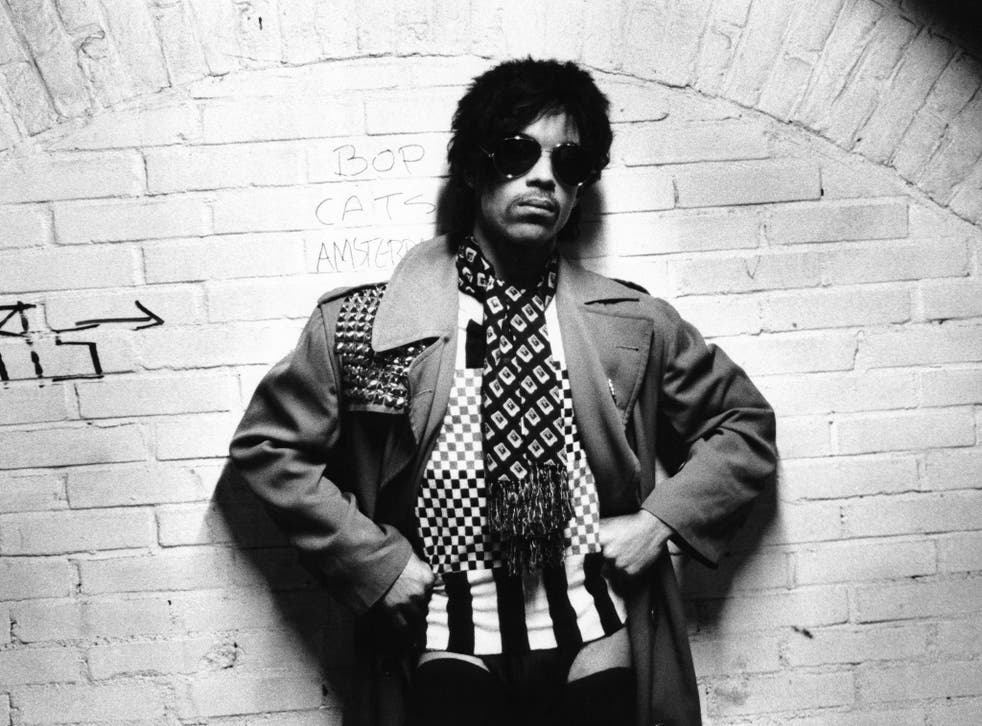 "I knew a girl named Nikki/I guess you could say she was a sex fiend/I met her in a hotel lobby/Masturbating with a magazine/She said, "How'd you like to waste some time?"/And I could not resist when I saw little Nikki grind"
Lovers of Prince will recognise these words as the opening verse to 'Darling Nikki' – a song which, like much of the music made by the sexy genius who died this week, is unapologetically smutty.
That was one of the many great things about Prince: his physical beauty and charisma, coupled with the quality of his musicianship, meant that he managed to get away with lyrics that would have been mortifying coming from the lips of any other artist.
Somewhat pleasingly, the lyrics to Darling Nikki were considered so unsuitable for children that they led to the founding of the Parents Music Resource Center and, with it, those "Parental Advisory" stickers that you get on the front of CDs.
Still, it's hardly the most extreme example of sexual language in a Prince song. There's a veritable smorgasbord to choose from. 'Head': "And you said/"But I just a virgin And I'm on my way to be wed/But you're such a hunk/So full of spunk/I'll give you Head"; 'I Love U In Me': "I promised myself not to come until she does/And she took both hands and a liar I was/No man in this world could ever hope to last/When my baby down shifts and starts pumpin' fast". And that's just two examples.
World pays tribute to Prince

Show all 20
Even when he launched onto the music scene in 1978 aged 19 with first album For You, it was with a song called Soft and Wet (choice lyric: "you're just as wet as the evening rain"). As an excellent essay for Pitchfork Review noted, the song "raised a few eyebrows: Stevie [Wonder] may have been a 12-year-old genius, but Prince was a teenage prodigy delivering an ode to pussy."
It's actually more difficult to think of a non-sexual Prince song. Go on, try.
Popular music has always been about sex, but what made Prince different was that he conjured the kind of sex you'd want to have: filthy and fun, all tight satin trousers and panting desire under neon lights – salaciously, defiantly, objectifying.
His lyrics were not without humour, either, as 1981's 'Sexuality' demonstrates: "U don't need no money, U don't need no clothes/The second coming, anything goes".
Song references to gender and sexuality were often ambiguous, such as in 'When You Were Mine' (covered by a number of artists, my favourite by Cyndi Lauper) or, more explicitly, 'Jack U Off'. It was one of the things that made him so successful as a sex symbol: whatever junk you had in your pants, there was the hint of a possibility that Prince might do you.
The rumour that he had some of his ribs removed to facilitate auto-fellatio never really stood up, because why would you suck yourself off when the whole world wants to sleep with you?
Eamonn Holmes angers Prince fans calling him a 'girl's artist'
At a time when social justice warriors on the internet are becoming censorious about cultural output, it's worth looking back at Prince's lyrics. Some things just don't fit in a neat little inoffensive box, especially not a 5ft 2in one-man supergroup in banana yellow bare-ass chaps, singing "Look here, Marsha, I'm not saying this just to be nasty/I sincerely wanna f*** the taste out of your mouth". Which is fine, because Prince cared little for the internet anyway.
While sex continues, for many, to be a source of shame, we need artists who are unapologetically sexual. So much dancing is really about sex, but none more so than dancing to Prince. There's an unbridled joy to his frank, steamy approach that overrides political correctness.
I am a feminist and one of my favourite songs in the whole world is 'Little Red Corvette', where Prince compares a woman to a car. The bit where he goes, in glorious, wavering falsetto, "girl, you've got an ass like I've never seen" is (along with "one damn song that can make me break down and cry" in Bowie's Young Americans) pure, unfiltered happiness. I am gutted that I will never hear him sing it live.
Nevertheless, his music lives on. The biggest tribute you could give to Prince is not to weep, but to go home early this evening and do it. You know you want to. Go on: do it for Prince.
Join our new commenting forum
Join thought-provoking conversations, follow other Independent readers and see their replies