Puritan poppy-shamers should find a better use of their time
The outcry starts weeks before Remembrance Day if anyone in public life, newsreaders and politicians especially, appears with an unfurnished lapel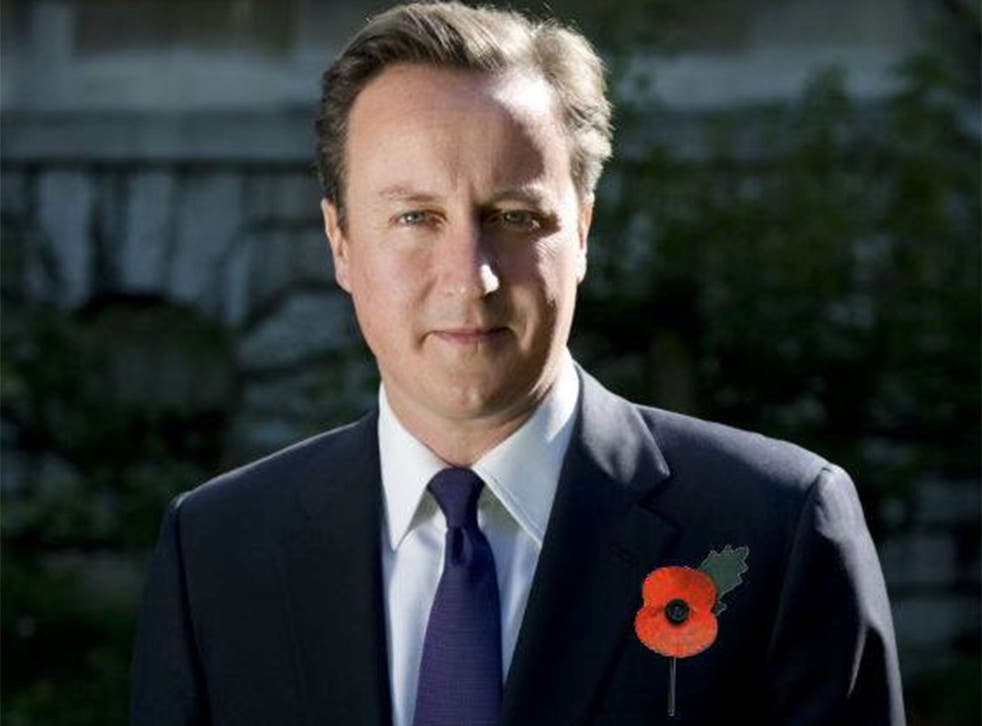 For those readers of the newspaper rather than the online edition of this column, you will notice that, in the picture to the left of this column, I am not wearing a poppy. And the editor decided not to photoshop one on to make me look like a caring, compassionate and upstanding member of society.
The fact is that I have never worn a poppy. It's not a protest, and I don't do it to draw attention to my pacifist inclinations.
I am very respectful of the sacrifice made by our armed services, and I contribute to the annual appeal for ex-servicemen, but I don't see the need to tell the rest of the world that I care.
Of course, in the era of viral sloganeering, of hashtag demos, of "Je Suis Charlie" displays of fireside activism, it's not enough just to feel something. You've got to show that you feel something. And so it was that David Cameron's apparatchiks ludicrously manipulated a picture of the PM on Downing Street's official website to make it look like he was wearing a poppy (it fooled no one: the poppy was not attached to his lapel and was the size of a hydrangea), and Sienna Miller was forced to explain herself when she appeared on Graham Norton's TV show sans poppy.
Miller, who inevitably found herself on the rough end of the lazy authoritarianism of the Twitter rabble, said that she removed the poppy because it was pinching the fabric of her dress. This, unsurprisingly, was widely ridiculed, and set aside the horrors endured by troops in the field, was deemed more insensitive than not wearing the poppy in the first place. She only has herself to blame, however, by responding to the impertinence and opportunism of a digital lynch mob.
Public opinion used to trickle out. Those of us who were around when Princess Diana died will remember that the biggest display of communal emotion in living memory was quite slow to build, and it was days before the British public decided what they thought of things, and took to the streets to express themselves. The advent of social media means that a considered reaction to a matter of public debate is out of the question: judgement is instant, and the trickle has turned into a tsunami.
I wonder, also, whether, while we seemingly have become more personally permissive, wider society reflects a new Puritanism that is driven by those with the loudest voices, and we are much more judgemental, and less tolerant of individuals who run counter to received wisdom.
We never used to worry, or possibly even notice, whether someone was wearing a poppy or not. Now, the outcry starts weeks before Remembrance Day if anyone in public life, newsreaders and politicians especially, appears with an unfurnished lapel.
Why Sienna Miller should be subject to the same reactionary tendency is beyond me. I only wish that the actress, brave enough to take on the big media battalions over phone hacking, could have faced down those who criticised her and told them to mind their own business.
Opinions don't need to be worn like badges, or indeed poppies.
Feeling compassion for fallen servicemen is no more noble a sentiment than supporting our fellow citizens to express their opinions without fear or favour. After all, that was one of the freedoms our soldiers were fighting for.
Join our new commenting forum
Join thought-provoking conversations, follow other Independent readers and see their replies