The Independent's journalism is supported by our readers. When you purchase through links on our site, we may earn commission.
Sound of the underground: How Black Britain changed the face of UK radio
As stations like No Signal and Pie Radio continue to dominate the airwaves across the UK, Tobi Kyeremateng looks back at the modern history of black audio
Thursday 08 October 2020 10:50 Comments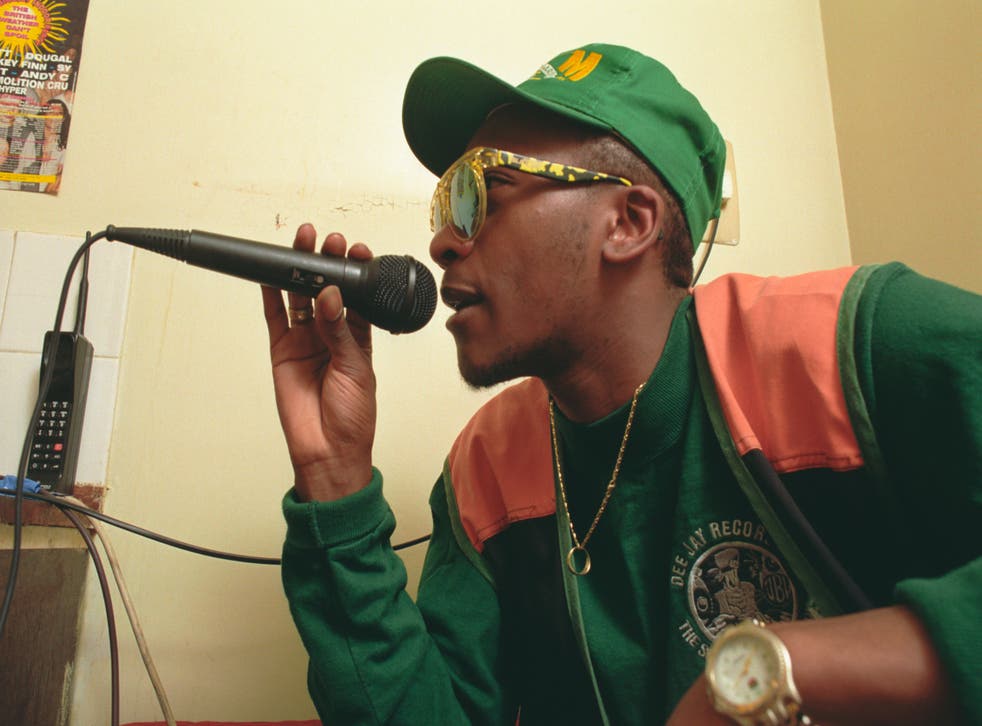 If there is a space Black Britons have made their mark on over the last few years, it's the audio space. From the podcasts started in the bedrooms of friends to the inventive audio content that reimagines the ways we share stories, audio has become a space of unfiltered creativity and authenticity led by a technological generation of cultural pioneers. In a time where new-wave audio content is flourishing,  it feels just to look back and give thanks to what was perhaps the birth of audio innovation – pirate radio.
When the first radio wave was transmitted across the open sea from Lavernock Point in the Vale of Glamorgan, Wales in 1897, I wonder if Guglielmo Marconi ever anticipated the legacy his work would hand to the children of the 20th century. As the power of the airwaves evolved, from a then 21-year-old Marconi trawling the rooftops of Post Offices in London in 1896, to collectives of future music aficionados standing on the edges of the tallest tower blocks – sometimes with an aerial hanging off a broomstick – pirate radio became a sonic haven in the shadow of the mainstream that would inevitably shape the future of audio. 
Pirate radio as we know it has sat in the bones of the underground since the 1930s and the "illegal" audio movement quickly made its way across the globe, from Radio Luxembourg and Radio Nova in Europe, through to stations like Wah Gwan Radio, Vybez Up Radio, and the many pirate radio stations still running from the roofs of churches and apartments in Brooklyn, New York, as documented in the Brooklyn Pirate Radio Map by producer David Goren. 
The struggle to gain mainstream access to authentic audio content centering Black cultures has been a global phenomenon. It was on a weekend in the 1980s when the UK's era of Black British pirate radio was born, christened with the jingle, "DBC, it's a sign-sign-sign, Dread Broadcasting Corporation, tune in if yuh rankin'!". In 1981, the late Leroy George Anderson, also known as DJ Lepke, set up Dread Broadcasting Corporation, a pirate radio station running out of west London playing Reggae, and eventually branching out into R&B, Ska, Soul, Funk, Calypso, and Lovers Rock. DBC is known to be the UK's first Black-owned pirate radio station. Former DBC DJ and author Lloyd Bradley marks Lepke's legacy as "effectively laying down a cultural marker, the ripples from which were absolutely critical in shaping mainstream British music in the 21st century."
One station in particular that transformed the pirate radio scene was KISS FM, launched as a pirate radio station in 1985. DJ Lelan Jones (also known as Papa Scooby) told me: "KISS FM stood out when it started as a pirate. It had all the right ingredients. They were at the forefront of the knowledge of what the kids on the street wanted to hear." Radio veterans like Jones started out on platforms such as Station FM, founded in 1991 by DJ Keithley, and witnessed the growth of other stations like KISS FM first-hand. He continued: "It was the most important step for the Black community to get their voices heard and music played on the radio." On an economical front, pirate radio stations simultaneously boosted the visibility of "White Label" underground distributors and record stores like Catcha Groove, Bluebird Records, and Blackmarket Records. Many pirate radio workers worked in record stores and imprints, including renowned DJs such as Trevor Nelson and Jazzie B, who describes the record store as "our church, our university, our internet, our communication hub, our Wikipedia". KISS FM went on to make history as one of the first Black music pirate radio stations to secure a full license in 1990. Sound system culture played an integral part in creating a bedrock for pirate radio, with DJs from DBC and KISS FM involved in running sound systems and learning the tools behind commanding an audience along with capturing the sounds of the streets.
Although pirate radio is often known for its musical revolution, it also served as a function for sharing news within specific communities. Stations like Ujima Radio, established in Bristol in the early 2000s, would broadcast information about local Nine Nights, and Weekend Black Listeners Station, also known as WBLS Radio, London's first Ghanaian radio station founded in the 90s by the late Sammy Kay, was known to have had one of the largest Ghanaian listenerships in the UK, reaching as far as South-End from its transmission station in derelict buildings in Hackney Downs. Voice of Africa Radio (VOAR) was set up in 2000 in Newham and served as a popular pirate station for advertising local African businesses and receiving a diverse listenership across the African diaspora. These pirate radio stations became an independent source of familiarity for newly-arrived communities in the UK seeking a home away from home. During Black History Month in 2005, Colourful Radio launched a pilot run from Battersea. Kofi Kusitor MBE, founder of Colourful Radio said: "At the time it was called Talk Capital. It went down a storm. The servers were battling because there were so many people online. After that, we said we were going to set up a proper radio station." Colourful Radio set to fill a gap in the market of pirate radio, with a pivot away from music and into discussion-based shows. Kusitor said: "Speech is very important in our communities. Oral traditions have always been a part of our culture and this translates into radio."
Colourful Radio launched on London DAB in 2009, and the rebranding of South London pirate radio station Choice FM, now Capital Xtra, left Colourful Radio as the only Black-owned legal commercial radio station in the Black music market. Along with Choice FM's demise, VOAR lost its license in 2016. These declines are a microcosm of the precarity that was constantly clipping at the heels of pirate radio stations. The Department of Trade and Industry (DTI), which first emerged in 1970, sought to eliminate any unlicensed broadcasting and the unlucky ones were often taken offline or raided, resulting in records being confiscated – some of which still haven't been returned – or in the extreme, jail time. DJ Ruff N Tuff shared that "DTI would listen to pirate radio stations and assume how much these stations were making. Tabloids would protest and say stations were drug-led or that we were interfering with aircrafts." Mystic FM's DJ Ruff N Ruff started out in pirate radio in the late 90s. He added: "Contributions had to come from DJs pockets to keep the station alive. That's how they funded themselves."
Considering the nuances between being a Black-owned pirate radio station like DBC, versus a radio station hosting majority Black DJs and presenters and pushing Black music and cultures like KISS FM, the complex and diverse history of pirate radio in London is an endless list: Rinse FM pioneered a wave of UK Garage, Grime, and Dubstep, which spurred on the launch of BBC 1xtra due to its popularity, and existed in the same paradigm as Freeze FM; LayLow FM; React FM; Manic FM; DeJa Vu; Heat FM; Xtreme FM (which was raided live on air in 2006); OnTop Radio; Vibes FM; Bang Radio; Westside Radio; Power Jam FM; Roots FM; Juice FM; Baseline FM; Sweet FM; Lightning FM; Genesis FM; Blues FM; RJR FM and Delite Radio to name a few. But pirate radio's legacy is far from London-centric. 
A stone's throw away from where the first radio wave was transmitted, Tiger Bay Radio was set up by John Lenney Jr in Cardiff, Wales. Cardiff's history holds one of the oldest continuous Black communities in the UK, and key organisers such as Keith Murrell, who is a founding member of Butetown Carnival, were instrumental to the formation of Black-led radio in Wales. In 2007, Lenney Jr founded Radio Cardiff, which still remains the only community radio station in the city. 
In Nottingham 1988, Heatwave Community Radio (HCR) operated from the back of a bakery in a notorious part of the city that was a no-go zone for local authorities. HCR became one of the few stations in the East Midlands catering to Black listenership and often collaborated with The Marcus Garvey Centre on events hosted by HCR selectors. In the South West, the musicality of Bristol as a city goes hand in hand with its relationship with pirate radio. Stations like Raw FM, Ragga FM, S.P.E.C FM, For The People (FTP) Radio, and SOS Radio pioneered the pirate radio scene through its music heritage from the late 80s onwards, and artists like DJ Style were involved in the makings of history. He told me: "The pirate was part of the community and the community was part of the pirate. We were taking a gamble putting on entertainment for the local community because that's how much we cared." In its 12th year of broadcast, Ujima Radio is a contemporary cultural hub for Black and ethnically diverse listeners across Bristol, and DJ Style has been with them since its genesis. "It felt good to have something on the airwaves where we knew we could hear the music we wanted to hear," he added.
But what does the sound of the underground look like today? Collectives of artists and community leaders across the UK continue to utilise the airwaves as a key method of entertainment and education. In 2015, Solomon Onaolapo founded Pie Radio with a small team based in Manchester. Solomon told me: "We ran some music workshops in Stockport and the kids were like, 'what do we do with the music?', so we were like, cool, let's just start an internet radio."
Predominantly led by young people, Pie Radio became a Manchester DAB station in June 2020. A train-ride away in Leeds stands Sable Radio, founded in 2019 and stationed on the edge of the city centre in a former nun convent-turned-digital art space. Talking to me about Sable Radio's legacy, Sable Radio said: "We felt there was a real lack of creative opportunities in the city, especially for early career and young Black people and people of colour. A radio station seemed like a good place to start a kind of creative hub." Leeds' history of sound system culture brings us back to the bedrock of pirate radio, and few Leeds-based stations such as Peoples FM and Fresh FM paved the soundscape of the sound system pirate radio era.
From Leeds to Bristol and beyond, the station currently in everyone's mouths is No Signal Radio, a London-based grassroots station that launched in March 2020 as an extended limb of nightlife party, RECESS. No Signal Radio saw huge success due to its flagship radio show #NS10v10, drawing in over a million listeners in the first three months of its life and welcoming guests including Julie Adenuga, Ian Wright and Ray BLK. The station is also on its way to building a broadcasting studio in North London with the aim of "becoming a hub for the future of Black entertainment and beginning a new infrastructure for others to build on." 
Platforms like Broccoli Content, founded by Renay Richardson, and Decolonising The Archive (DTA) experiment with original audio material, from Anthems – a collection of manifestos, speeches, stories, poems, and rallying cries – to Duppy Conquerors, an extended series looking at what we can learn today from Maroon's resistance to British oppression. The podcasting space is overflowing with an array of voices, from LGBTQ-centered Two Twos Podcast, Time To Talk with Alex Holmes, which was named by GQ Magazine as one of the best podcasts to listen to in 2020, and Don't Alert The Stans, a music and pop-culture podcast who have been acknowledged by the likes of American R&B singer, SiR. Wednesdays officially belong to The Receipts Podcast. As I brace myself for another day of working from home, I recite that biblical opening from hosts Audrey AKA "Ghana's Finest", Tolly T and Milena Sanchez – smoothly throwing in my own name as if I were appearing as a guest – and concluding with the customary "owww!" at the end. 
The sound of the underground has never been louder. Black communities across the UK are once again pioneering a new age of audio innovation and the bricks they've laid in the foundation of audio content will bring in a new age of sonic resistance.
Tobi Kyeremateng FRSA is a multi-award-winning cultural producer, writer and social entrepreneur. She has worked with the likes of gal-dem, Institute of Contemporary Art, Nike, Roundhouse, Samsung, and Tate Modern, and has had work featured on Complex, NOWNESS, Vinyl Factory and 180 The Strand. Tobi is the founder of award-winning initiative Black Ticket Project
Register for free to continue reading
Registration is a free and easy way to support our truly independent journalism
By registering, you will also enjoy limited access to Premium articles, exclusive newsletters, commenting, and virtual events with our leading journalists
Already have an account? sign in
Join our new commenting forum
Join thought-provoking conversations, follow other Independent readers and see their replies